How far in advance should I order my dress?
Whether you choose a standard size or give us your custom measurements, all our dresses are personally tailored from scratch for you. So you need to order your dress beforehand to make sure you can have it in time.
Total time to receive the order
Usually, it takes you at least 18 natural days to receive your order.
When placing an order, you can choose the Event Date. If the date you want is not available, please contact our customer service team by email to service@Colorsbridesmaid.com. Once payment for an order has been confirmed, we start to process the order.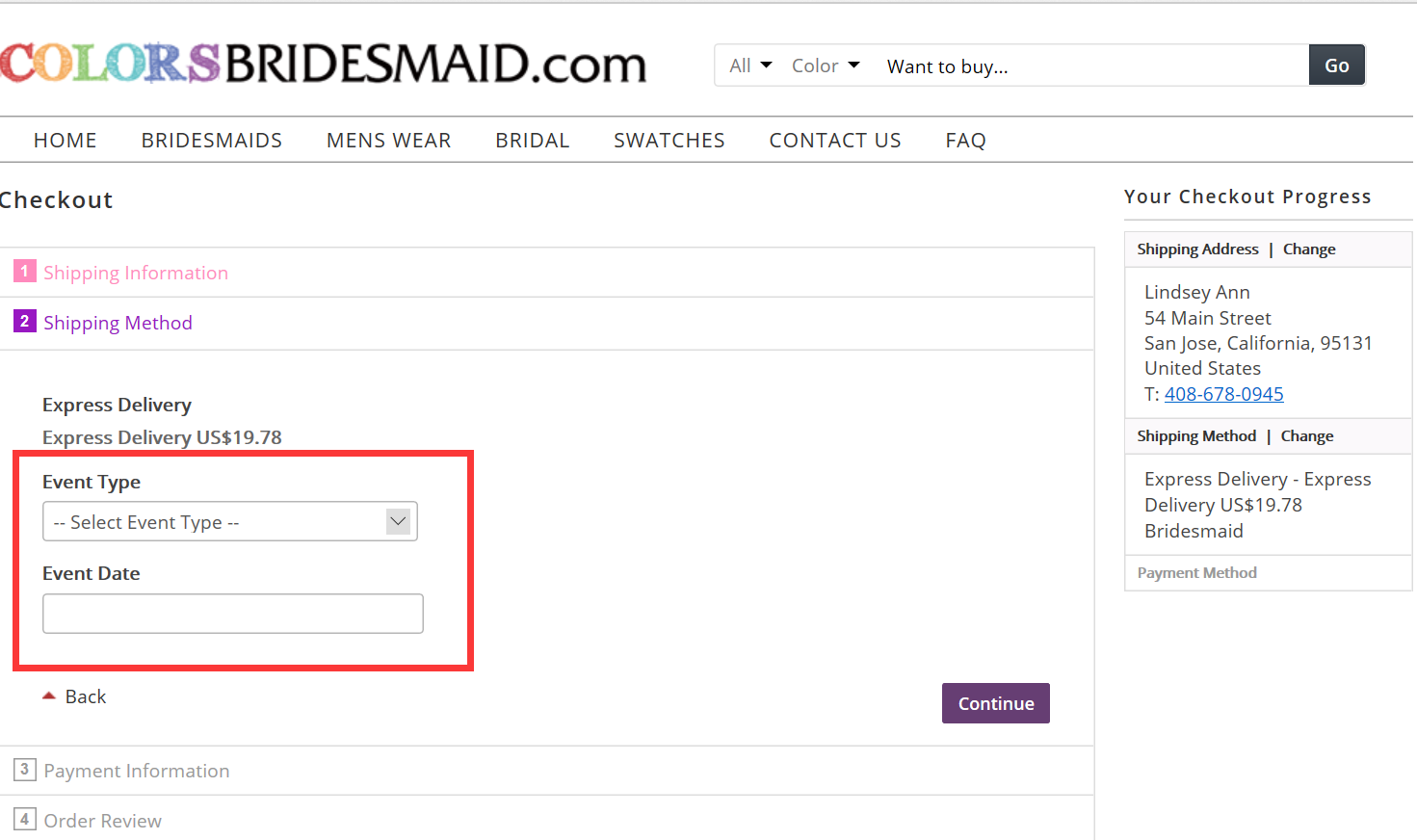 Alteration time
Besides the total time for you to receive the order, you'd better add one more week into the advanced time. Thus you can try on the dress after receiving it and make alternations in case you need.
Our Suggestion
We suggest you place your order at least 18 natural days in advance.