The softness of the pastel pink creates a gentle and feminine atmosphere, while the purity of white adds a touch of sophistication and purity. This color combination evokes feelings of love, tenderness, and innocence. The bridesmaids' dresses could be in pastel pink, complemented with white bouquets. And the bride in a white bridal gown with pastel pink and white bouquet. All the floral arrangements can be pastel pink and white colors. And the wedding tablecloth and wedding cake can be pastel pink to complete the look.
Photography: Krystle Akin
Via: Etsy
More Wedding Color Combos
Wedding Colors for All Seasons and Colors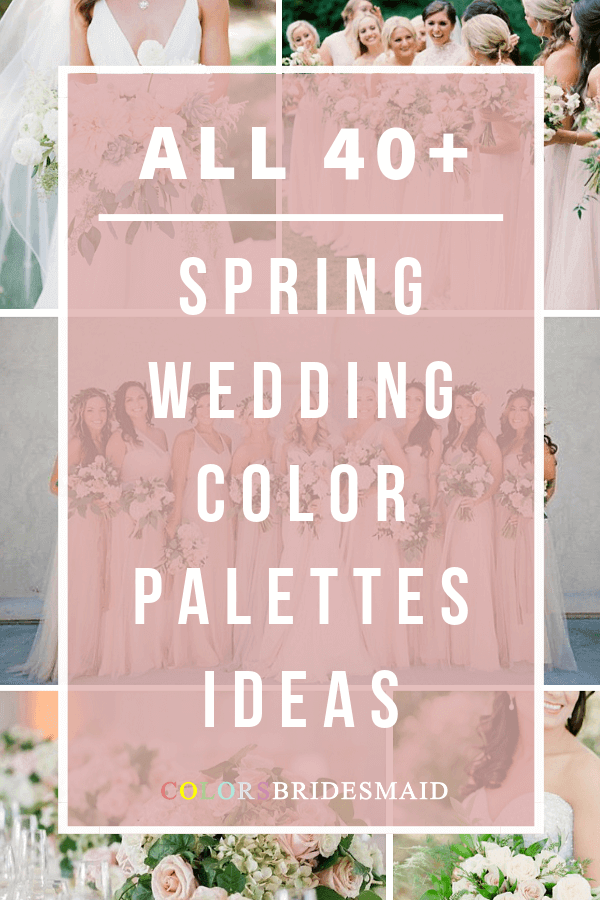 ColsBM Bridesmaid Dresses in 150+ Colors
Overall, the pastel pink and white color combination for a wedding brings forth a sense of charm, grace, and sophistication. It creates an enchanting atmosphere that will surely wow your guests and leave them with memories of a truly magical celebration. And it is very important to choose beautiful dresses for youself and your gals. If you are picking the bridesmaid dresses for your girls, just come to Colorsbridesmaid.com where you can find more than 600+ style bridesmaid dresses in 150+ colors. All bridesmaid dresses can be custom-made to your size to flatter your figure. The affordable price of mostly under $100, excellent workmanship as well as professional customer service at Colorsbridesmaid.com will never disappoint you.