Besides Peach Wedding Color Palettes and Pink Wedding Color Combos, the popular colors in 2019, red is also a bright and gorgeous color for weddings in all seasons in 2019. How to make the red color as the main color for spring wedding? Here we'll share some red color palettes for your big day reference. Scroll down and check it! Have to mention, we also collected top 40+ Wedding Colors in All Seasons and Colors for all newly-engaged brides.
Red + Pink
With different shades of red, like dark red, red and pink, mixed together, red and pink color combination conveys a refreshing and warm atmosphere, which is perfect for spring weddings.
Red + Yellow
Yellow is a youthful color which makes a red wedding more bright and attracting. Red bridesmaid dresses with yellow flowers is such a beautiful combination.
Red + Aqua
Aqua is such a pure color and makes the whole red wedding more calm and cozy. Check the color palette below and try aqua bridesmaid dresses.
Red + Champagne
Champagne is a perfect color for those who love neutral colors. Champagne and dark red, a contrasting color palette, is neutral and also never lose elegance.
Red + Dusty Blue
There is no one color more elegant than dusty blue. Check the following image to learn how to combine dusty blue and red together for your big day in spring.
Red + Green
Red and green is a festival color combination, also a perfect color palette for spring wedding.
Red + Grey
Choosing a red themed wedding, it will be classic and a bit different to add a splash of grey look and will be sure to wow your guests.
Red + White
Red is passionate and joyful, and its dramatic contrast with white has made. From bouquets to bridesmaids dresses, centerpieces to cakes, ceremony decorations to invitations, get tons of inspiration for a red and white wedding.
More Wedding Color Ideas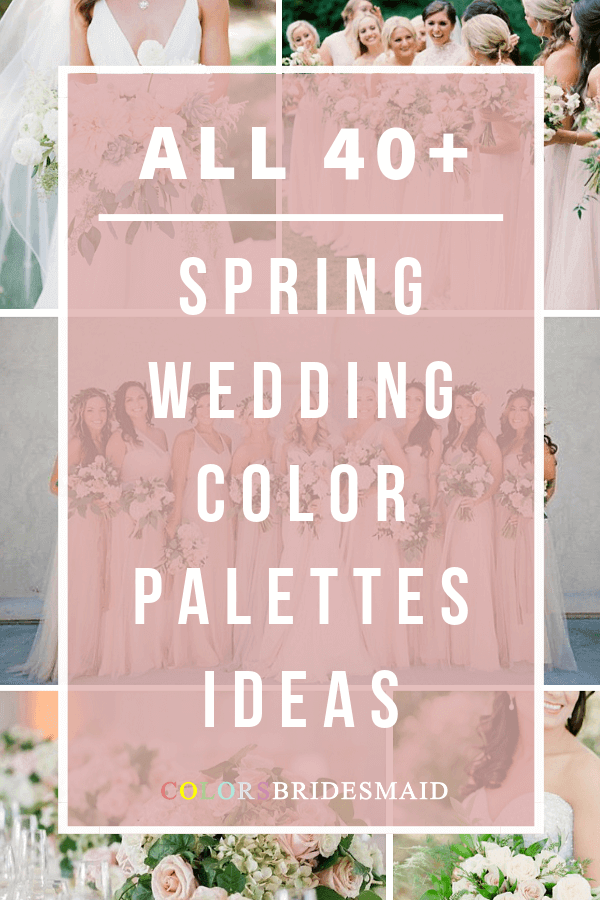 ColsBM Bridesmaid Dresses in 150+ Colors
Red is a really great color to match with so many colors. Bridesmaid dresses in those colors can be so pretty. At Colorsbridesmaid.com, you can find bridesmaid dresses in 150+ colors and 500+ styles which will enlarge your choice. Bridesmaid Dresses 2019 here will enable you to pick up the latest styles. All dresses here are free custom made to all sizes. They are mostly sold under 100 which will never break your bank out! They are made with great quality! Do not hesitate anymore!