Grey by virtue of its trendy, chic, and simple characteristics, can work well with the neutral color of sage green. Just use touches of sage in bridesmaid dresses, table centerpieces, wedding cake decorations, and bridal favor. Grey suits will be a wedding go-to forever. Grey table linen will soften the landscape and make the floral pop. Grey bridesmaid robes and rings in the grey metal box will be sleek. So no matter if your wedding is indoors, outdoors, garden, or industrial venue you and your groomsmen will be cool and comfortable the whole wedding!
Photography: Three 16 Photography
Photography: Anya Kernes Photography
Photography: Jessie and Dallin Photography
Shop More Sage Green Bridesmaid Dresses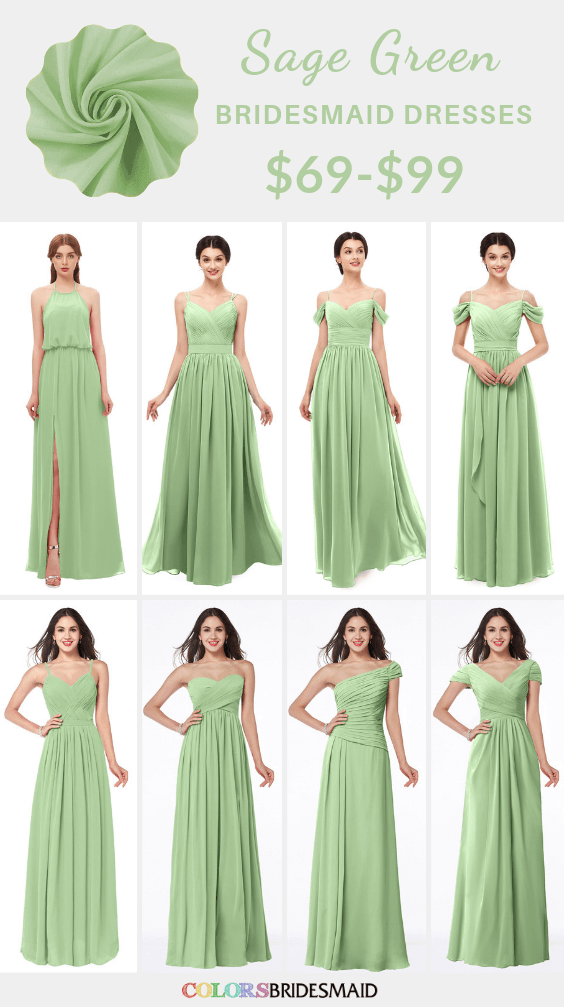 More Wedding Color Combos
ColsBM Bridesmaid Dresses in 150+ Colors
Sage green and grey can make your 2023 wedding chic and classic. Sage green bridesmaid dresses will look fabulous, too. Just go to Colorsbridesmaid.com to choose the most trendy style bridesmaid dresses for your ladies. They have more than 150 colors and 600+ styles of bridesmaid dresses. They are custom made to flatter your figure. The affordable price of mostly under $100, excellent workmanship as well as professional customer service at Colorsbridesmaid.com will never disappoint you.