Incorporate black into your emerald and gold wedding theme if you want your wedding a more dramatic and sophisticated look. Black can add elegance and formality to the rich colors of emerald green and gold. Balance your bridesmaids in gold dresses and emerald green dresses, let the bridegroom in a black-lapped emerald suit with a black bowtie, set your wedding table with emerald wedding tablecloth, black charger plates, and candles centerpieces and gold tableware, design your black and emerald wedding invitations with gold letters, and select black wedding cake with the gold cake topper and emerald leaf décor.
Photographers: Lauren Kearns & Kelly Joyce
Photographers: Monika Normand Photography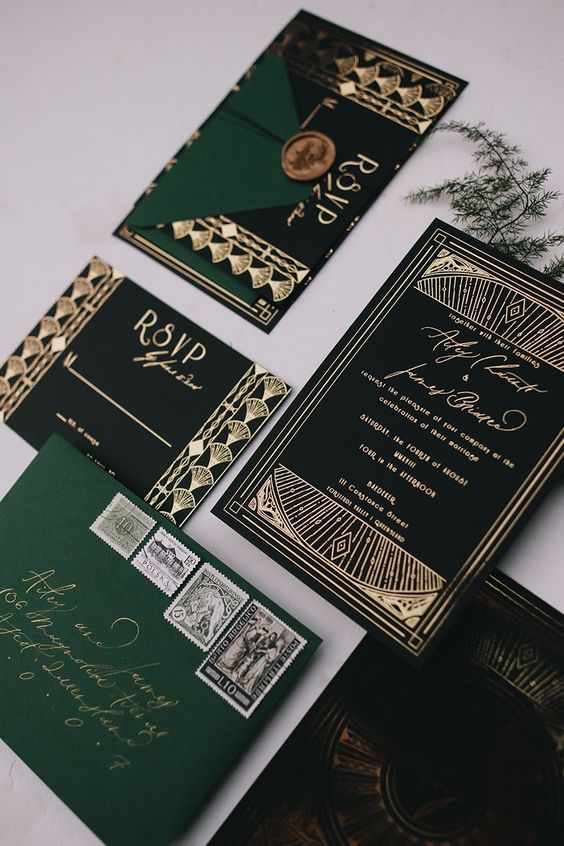 Photographers: Ode Studios
Photographers: Erica Lynn Photography
Shop More Emerald Green Bridesmaid Dresses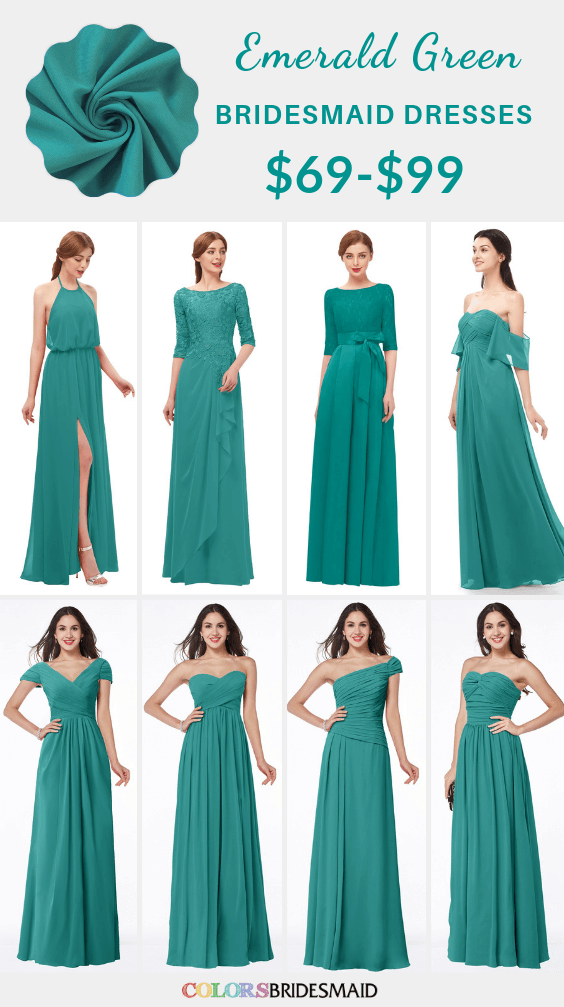 More Wedding Color Combos
Wedding Colors for All Seasons and Colors
Emerald Green Wedding Color Palettes Ideas
ColsBM Bridesmaid Dresses in 150+ Colors
Emerald, gold and black wedding color combos will bring you a dramatic and sophisticated wedding which is especially suitable for formal weddings. If you are picking the bridesmaid dresses for your girls, just come to Colorsbridesmaid.com where you can find more than 600+ style bridesmaid dresses in 150+ colors. All bridesmaid dresses can be custom-made to your size to flatter your figure. The affordable price of mostly under $100, excellent workmanship as well as professional customer service at Colorsbridesmaid.com will never disappoint you.