As we all know, November is the last month of autumn. Getting married in November 2023 means working with colorful autumn leaves and putting warm earthly colors including rust, terra cotta, red, and orange, into your wedding elements. Blue, teal, and burgundy are also popular November wedding colors. All these colors can not only define November's fall season but are also perfect for a cozy autumn wedding celebration. Here we predict the top 8 November wedding color palettes in 2023, which will give you more inspiration.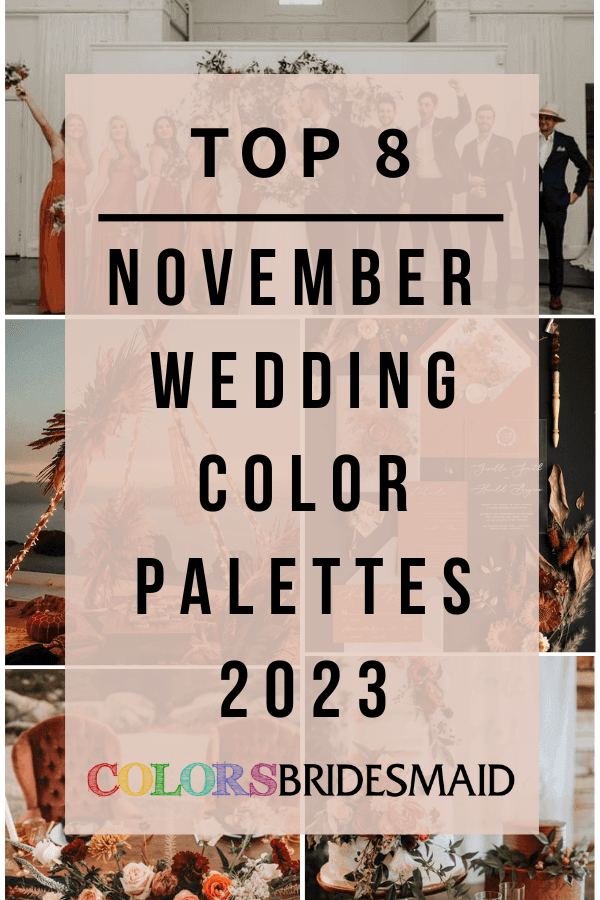 Read More
Posted By Wendy
With blue skies, lush lawns, and fresh flowers, June weddings have the best natural color palettes practically built right in. However, when choosing a June color palette, you also have to consider the temperature and color wheel. It's not easy to combine colors. Here we have picked 8 popular June wedding color palettes for 2023, which range from shades of coral, blush to blue, lavender and yellow. Check them up and find your ideal colors for your June wedding 2023.
Read More
Posted By Valen
Sage green and white is a trendy summer wedding color palette that pulls off an elegant look that everyone will fall in love with. Sage green bridesmaid dresses, white bridal gown, white and greenery bouquets and white wedding invitations with greenery ornaments looks cool and generous. Choose navy blue suits and sage green ties for groom and groomsmen. And also white table cloth and sage green napkins.
Read More
Posted By Valen
Sky blue and coral combination, cool color mixed with warm shades, makes an elegant but gorgeous color palettes for June weddings 2023. Sky Blue and Coral June Wedding Color Palettes Inspirations 2023: Bridesmaids in sky blue dresses and bride in white gown with coral bouquets of sky blue ribbons, coral corsages, sky blue wedding cakes with some coral flowers...
Read More
Posted By Valen
Fresh blush color is also popularly used in June summer weddings. Blush, white and navy blue color palette is ideal for those princess dreamed brides. Blush, White and Navy Blue June Wedding Color Palettes Inspirations 2023: blush bridesmaid dresses , white bridal gown, white and blush bouquets, navy blue suits and blush ties for groom and groomsmen, white table cloth, blush table centerpieces and gold table numbers...
Read More
Posted By Valen