Mint is always the brilliant choice for a summer seaside outdoor wedding. It's outstanding to combinate mint with fuschia. Mint Green and Fuchsia June Wedding Color Palettes Inspirations 2023: Mint bridesmaid dresses, fuschia and pink bouquets, weddng cake with mint and gold colors plus fuschia and pink blooms, mint and white invitation, mint and fuschia paper confetti for decorations...
Read More
Posted By Valen
Light Pink and gold is a combination that never goes out of style. Light Pink is feminine and romantic while gold is glitzy and gorgeous. It's a fabulous colour and simply perfect for a Spring or Summer wedding. Light Pink and Gold June Wedding Color Palettes Inspirations 2023: light pink bridesmaids dresses, gold glasses, light pink and gold wedding invitations, pink macaroon towers with gold flowers, light pink roses with golden leaves, light pink table runners with gold color embellishment...
Read More
Posted By Valen
Have to admit, planning wedding is full of details to consider, such as the season and the venue to hold the ceremony, the type of flowers, the styles of dresses etc. It can easily be daunting and even exhausting at times. Want to narrow down your wedding planning to-do list? Just start with choosing your desired wedding colors. If you are troubled with choosing wedding colors for your 2023 wedding, here are our collection for the most favorite wedding color palettes from the aspects of seasons, months, colors and styles etc,.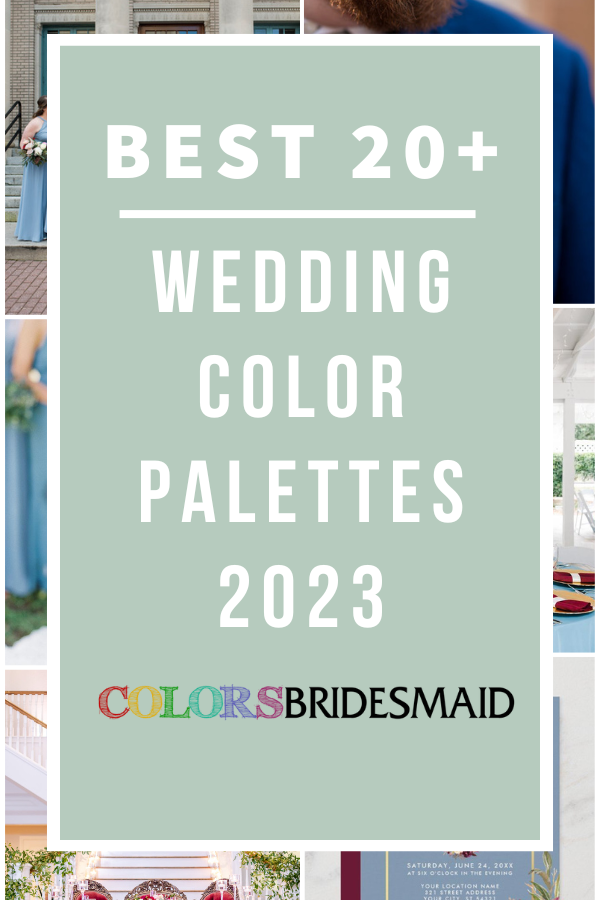 Read More
Posted By Wendy
Light blue is one of the most favorite color for spring or summer weddings. Light blue and blush, these two colors are contrasting and look classic together: light blue bridesmaid dresses, bouquets of blush flowers, light blue wedding shoes, light blue and blush wedding centerpiece, navy blue groom attire...
Read More
Posted By Wendy
Looking for turquoise and sunflower wedding ideas? We love this color combination. The cool look of turquoise blue mixed with the brightness of sunflower is perfect for a summer or fall wedding. Turquoise Blue and Sunflower Wedding Colors 2023 Inspirations: Turquoise bridesmaid dresses, paired with sunflower bouquets, white bridal gown and grey groom attire, what a gorgeous wedding! The following pics can serve as inspiration as you choose this stunning wedding color palette.
Read More
Posted By Wendy
The color of sage green works well with navy blue. As you see, navy blue is elegant, chic, and simple and looks amazing on everyone! Sage Green and Navy Blue Wedding Color Palettes 2024 Inspirations: Sage green bridesmaid dresses for your girls, white bridal gown and greenery bouquets, navy blue attire, sage green ties and sage green corsages for groom and groomsmen, wedding table decorations with white table cloth, sage green napkins and greenery wedding centerpieces…
Read More
Posted By Valen
When it comes to picking trending wedding colors for your big day 2024, sage green wedding colors are all the hype right now. It is such a classic neutral wedding color that gives you the opportunity to bring nature easily into your wedding 2024. Though sage green is a soft, subdued hue, it can be brought into the spotlight by pairing it with bright or neutral tones. The following 7 colors all go perfectly with sage green weddings 2024, from subtle, understated combinations to bold, unexpected pairings: sage green and blush, sage green and white, sage green and dusty rose, sage green and navy blue, sage green and dust blue, sage green ad terracotta, sage green and gold…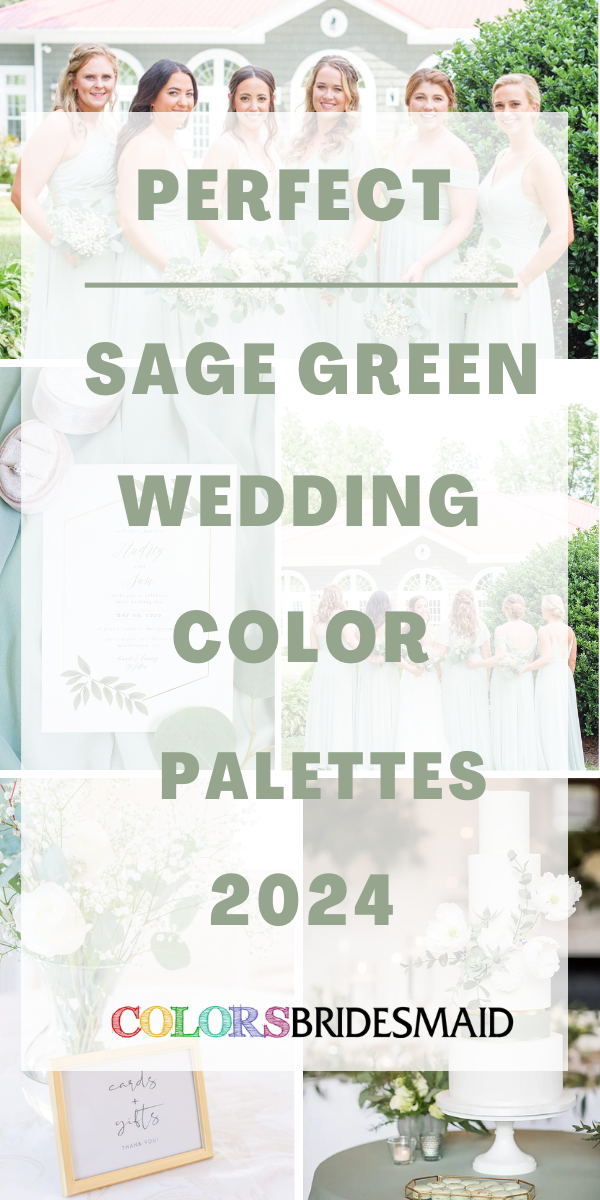 Read More
Posted By Valen
It will never go wrong that a sage green wedding pairing with white color, which will always add elegance and grace to your big day decorations 2024. Sage Green and White Wedding Color Palettes 2024 Inspirations: sage green bridesmaid dresses, white bouquets, white bridal gown, white and sage green wedding invitations, white table cloth, white and greenery centerpieces, white and sage green wedding cakes…
Read More
Posted By Valen