2019 is in the corner, the newly-engaged couples, have you already started planning for your weddings in 2019? It is expected that the color will be brighter and bolder. Our post Top 8 Red Spring Color Palette for 2019 will give you some clue if your wedding is in spring.
It's popular to hold an outdoor wedding near a barn or on farm in summer to combine the natural with more romance. Here we've got 8 popular rustic summer wedding color palettes for your reference in 2019. Scroll down and get more inspirations. Moreover, we have collected Top 40+ Wedding Colors in All Seasons and Colors to give you more ideas!
Blush + White
White decorations filled with some greenery is perfect for a clean and fresh outdoor summer wedding. Blush bridesmaid dresses will add more elegance to the whole natural summer wedding.
Champagne
Champagne is a neutral color especially popular for rustic wedding. Girls wear champagne bridesmaid dresses and also men in champagne vests. You can add some blush or peach to accent the champagne summer wedding.
Dusty Blue
Dusty blue is a wedding color so popular and can be used in all seasons indoor and outdoor. Rustic dusty blue wedding conveys an special elegance and softness. Try and accent with some blushes.
Dusty Rose
For brides dreamed for a fairytale wedding, dusty rose is a best choice. A dusty rose wedding accented with some greenery or gold will always stand out all rustic weddings.
Grey + Yellow
Grey and yellow is an contrasting color combination, neutral but bright. Decorate your rustic summer wedding with the 2 colors and you'll never be disappointed.
Lavender
Lavender is a color for summer or fall weddings while is also perfect for an outdoor wedding. Lavender bridesmaid dresses contrasted with white bride, lavender napkins contrasted with white table cloth, lavender flowers, white chairs, all of which are best color combinations for a rustic summer wedding.
Peach
To decorate a rustic summer wedding with peach and some neutrals will be gorgeous. Check the following image to get some inspirations.
Sage Greeen
Sage green is a rustic wedding color and good for those love quietness. The whole wedding can be added some white for more elegance and some peach for a bit colorfulness.
More Wedding Color Combos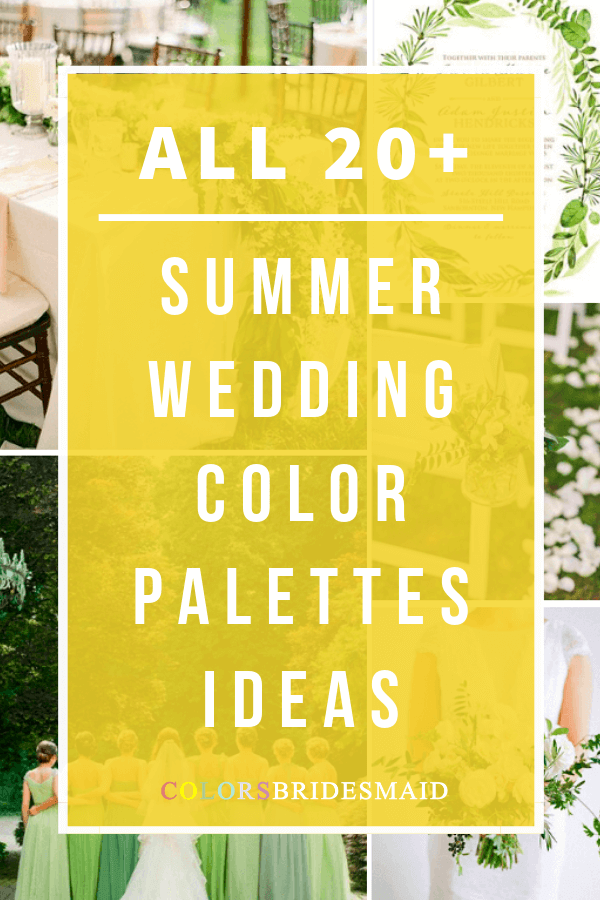 ColsBM Bridesmaid Dresses in 150+ Colors
In summer outdoor weddings, the girls standing aside the bride in dusty rose, dusty blue, lavender, peach etc. are so flattering. At Colorsbridesmaid.com, all bridesmaid dreses are made into 600+ styles in 150+ colors. What is more, the Bridesmaid Dresses 2019 will give you the latest styles in 2019 with affordable price and high quality, which will far beyond your expectations.