Navy blue and grey, elegant and easy-to-pair, is a classic fall wedding color palette and still popular in 2019. Check the following navy Blue and grey fall wedding color Ideas: White bride and navy bridesmaids, groom and groomsmen in navy vests and grey suits with navy ties , navy and grey wedding cakes, white table linens and navy napkins, silver grey and navy blue wedding invitations… You can also add a shade of peach to a navy blue and grey wedding.
Via: George Street Photo & Video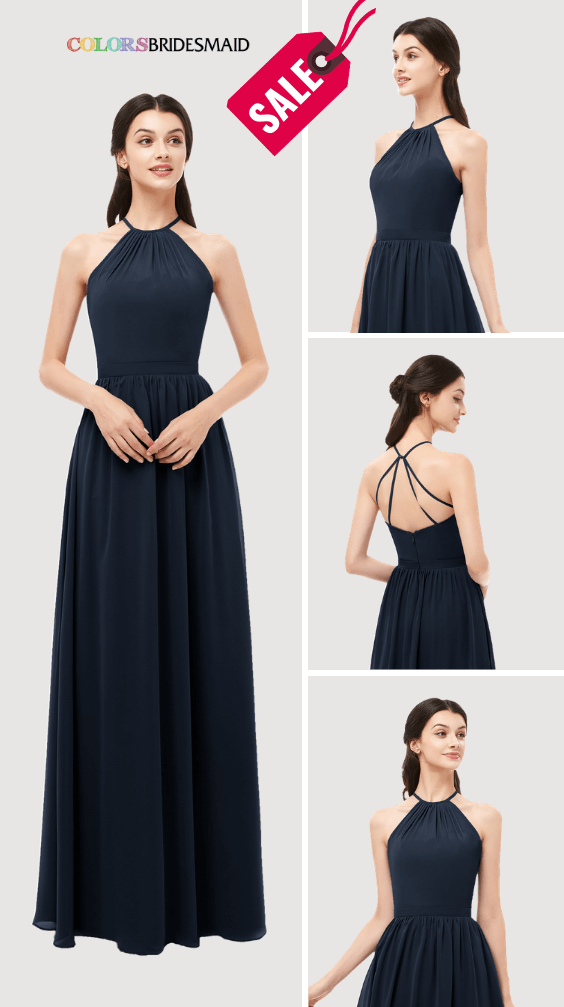 ColsBM Irene Navy Blue Bridesmaid Dresses
Photography: Loren Routhier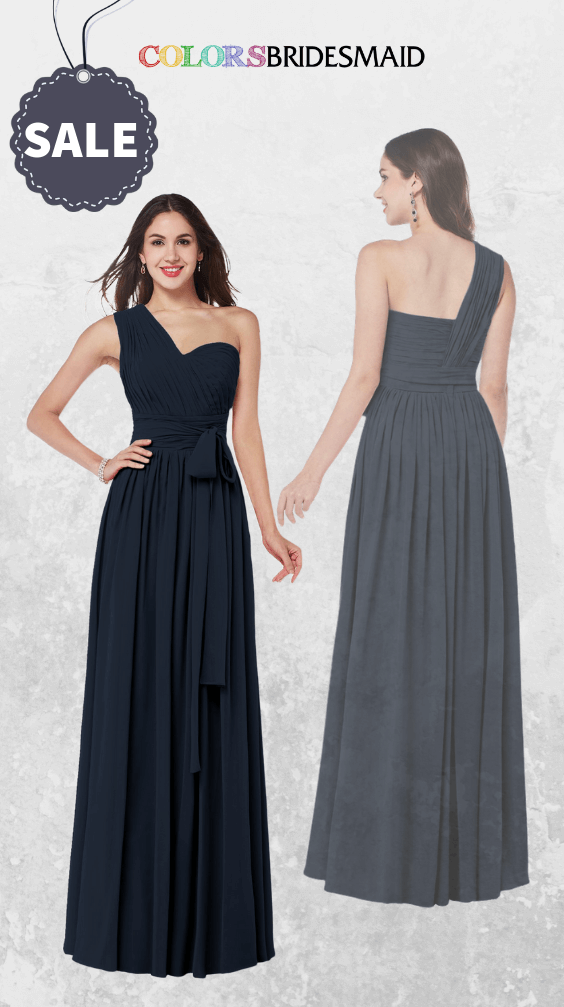 ColsBM Emmeline Navy Blue Bridesmaid Dresses
Photography: Carmen Salazar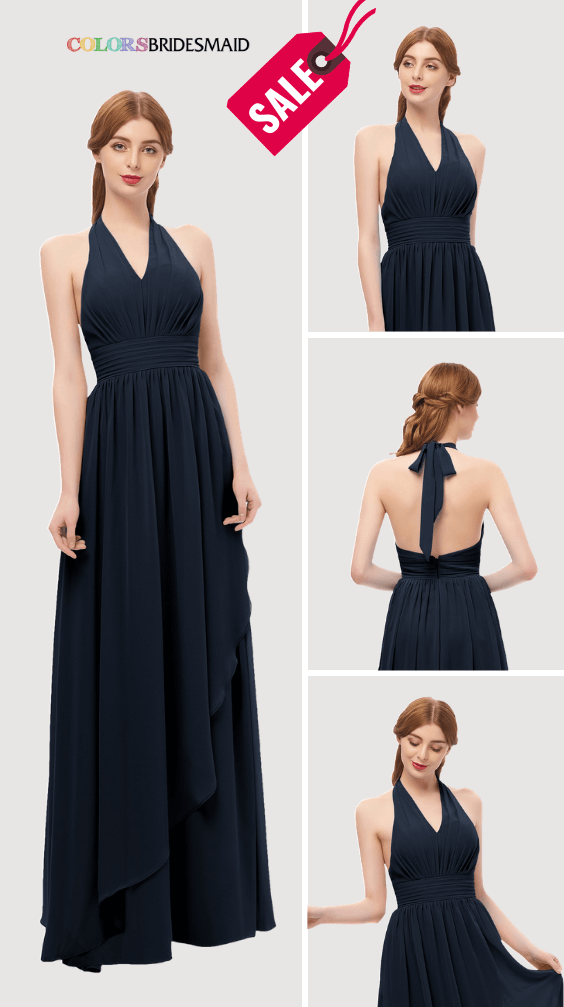 ColsBM Olive Navy Blue Bridesmaid Dresses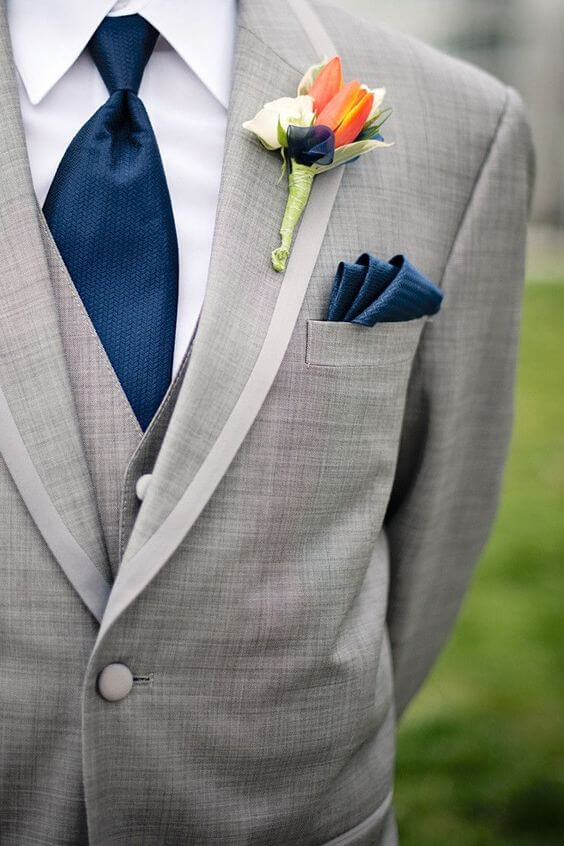 Photography: Vasia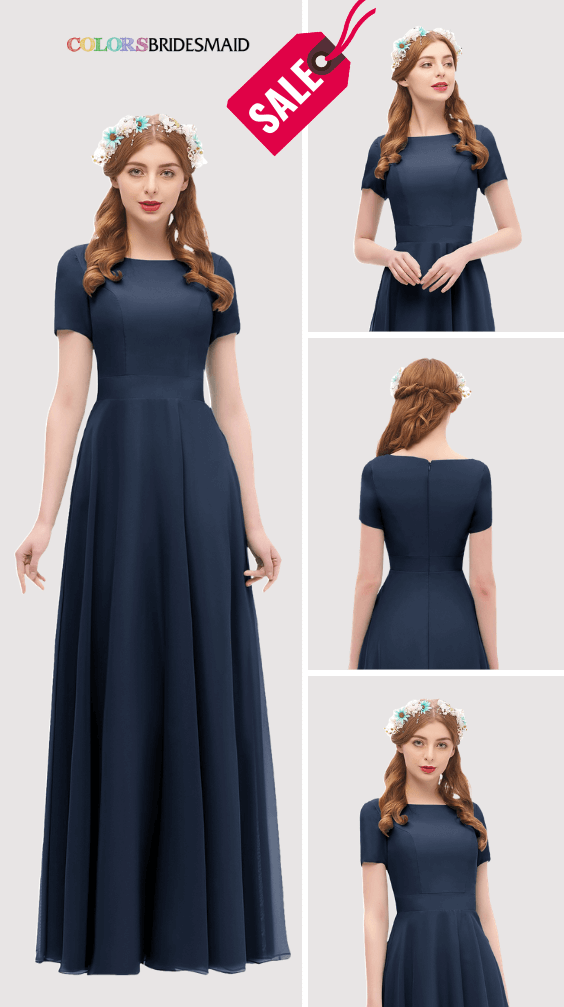 ColsBM Morgan Navy Blue Bridesmaid Dresses
Photography: Taylor Lord
Photography: Amber Lowe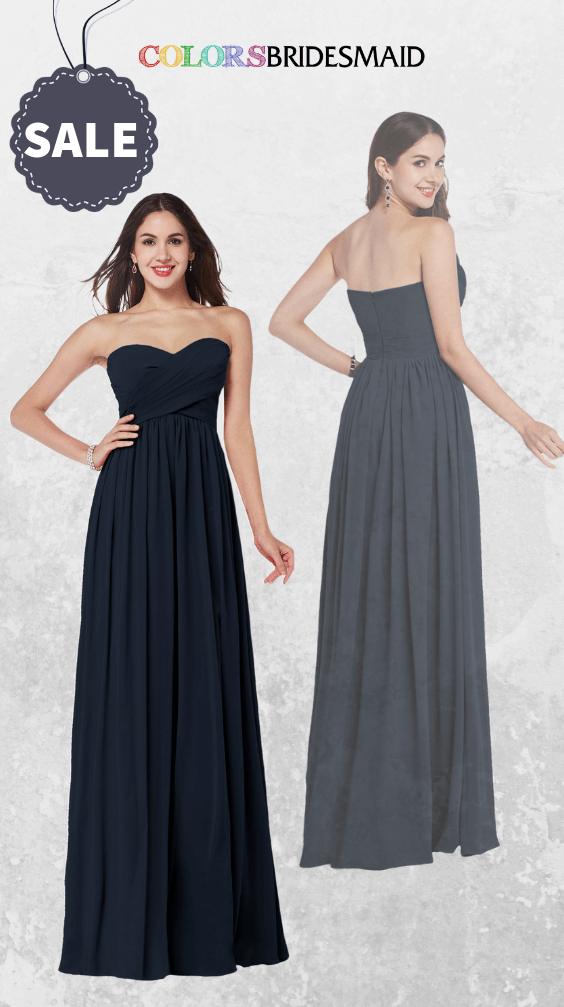 ColsBM Leyla Navy Blue Bridesmaid Dresses
Via: FlowersByVanessa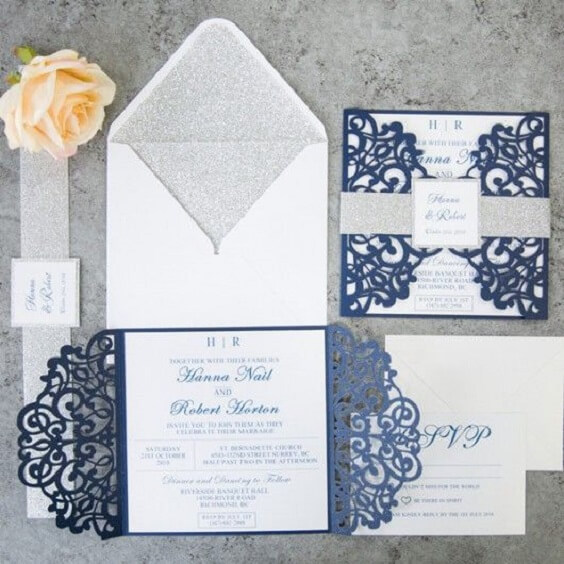 Via: EWI
Via: PaperHeartCompany
Via: Sweet & Saucy Shop
Photography: Erin Schmidt
Via: DEER PEARL FLOWERS
Via: TheBloomingCorner
Photography: Gallivan
Photography: Kirsten Shultz
Via: Bride Link
Photography: Jessica Schmitt
Photography: Justin DeMutiis
Photography: Fernando Weberich
Shop More Navy Blue Bridesmaid Dresses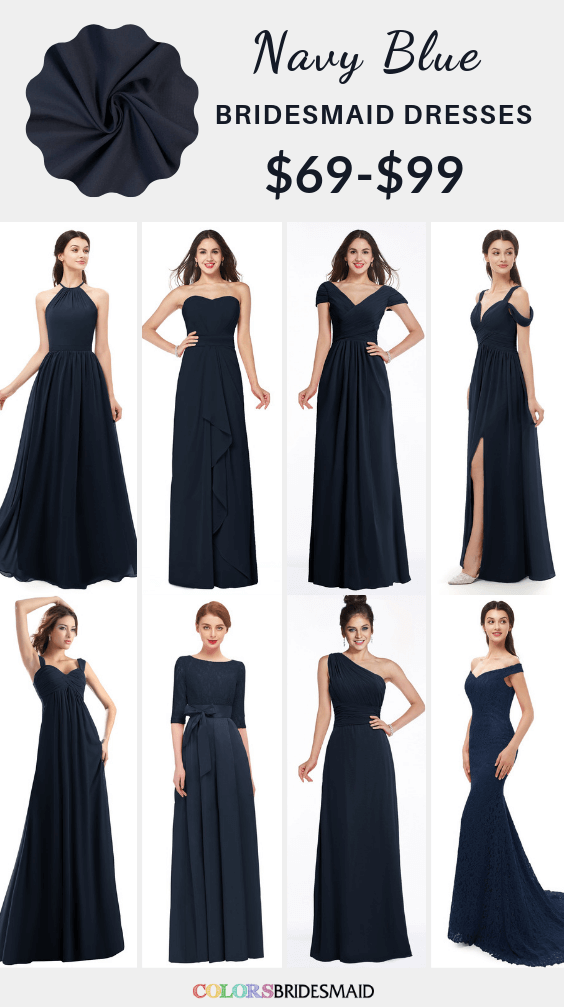 More Wedding Color Combos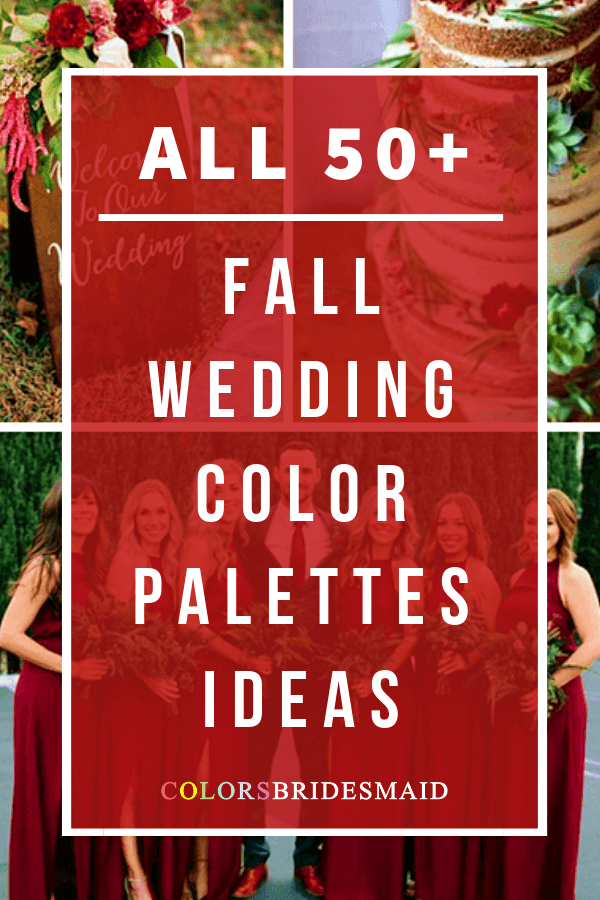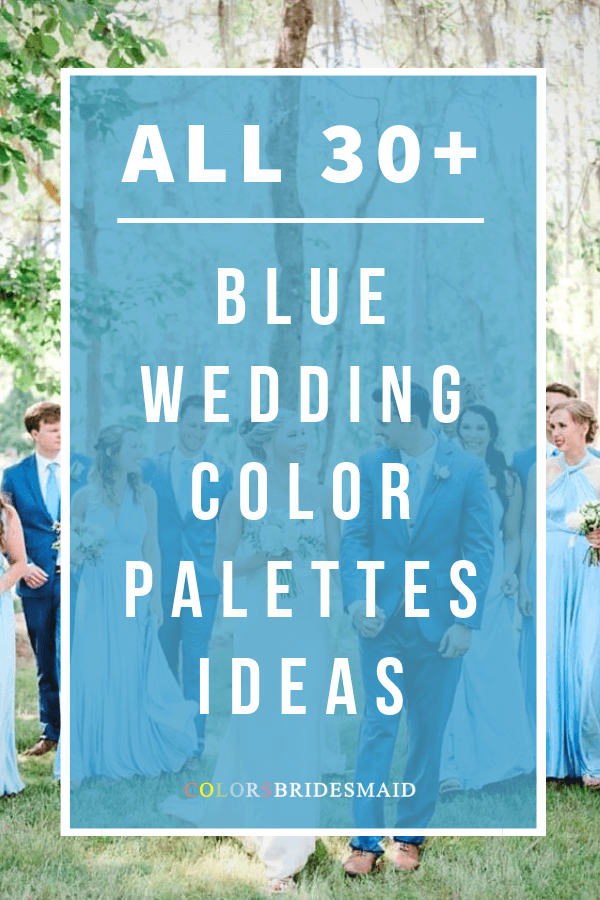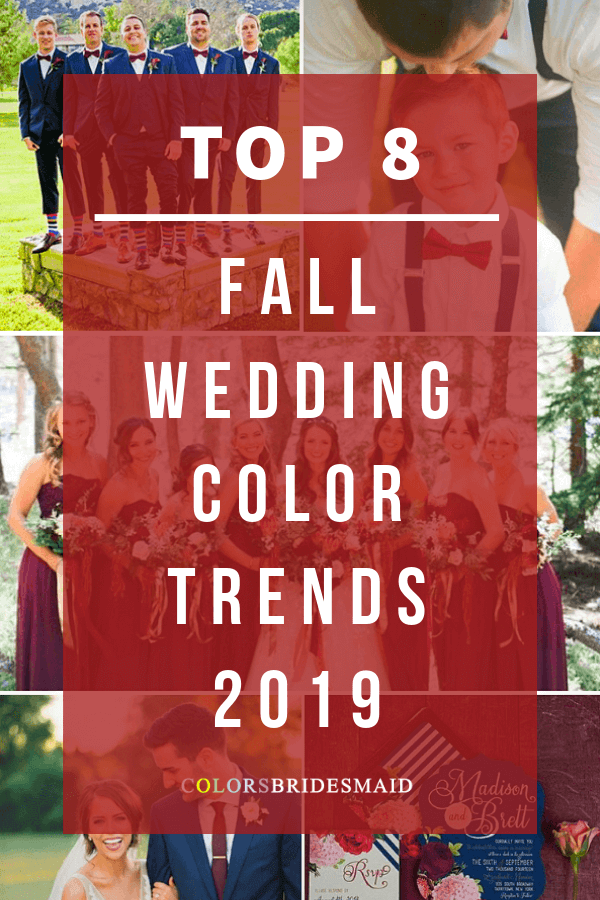 ColsBM Bridesmaid Dresses in 150+ Colors
Navy blue is a classica wedding color that has been used commonly. Bridesmaids in navy blue dresses are amazing and stunning. If you are looking for bridesmaid dresses for your girls, just come to Colorsbridesmaid.com. All dresses there are custom made to 600+ styles in 150+ color. The2019 Bridesmaid dresses will satisfy your requirements for trendy styles. Surprisingly, they are sold under $100. That is so wallet-friendly.