Details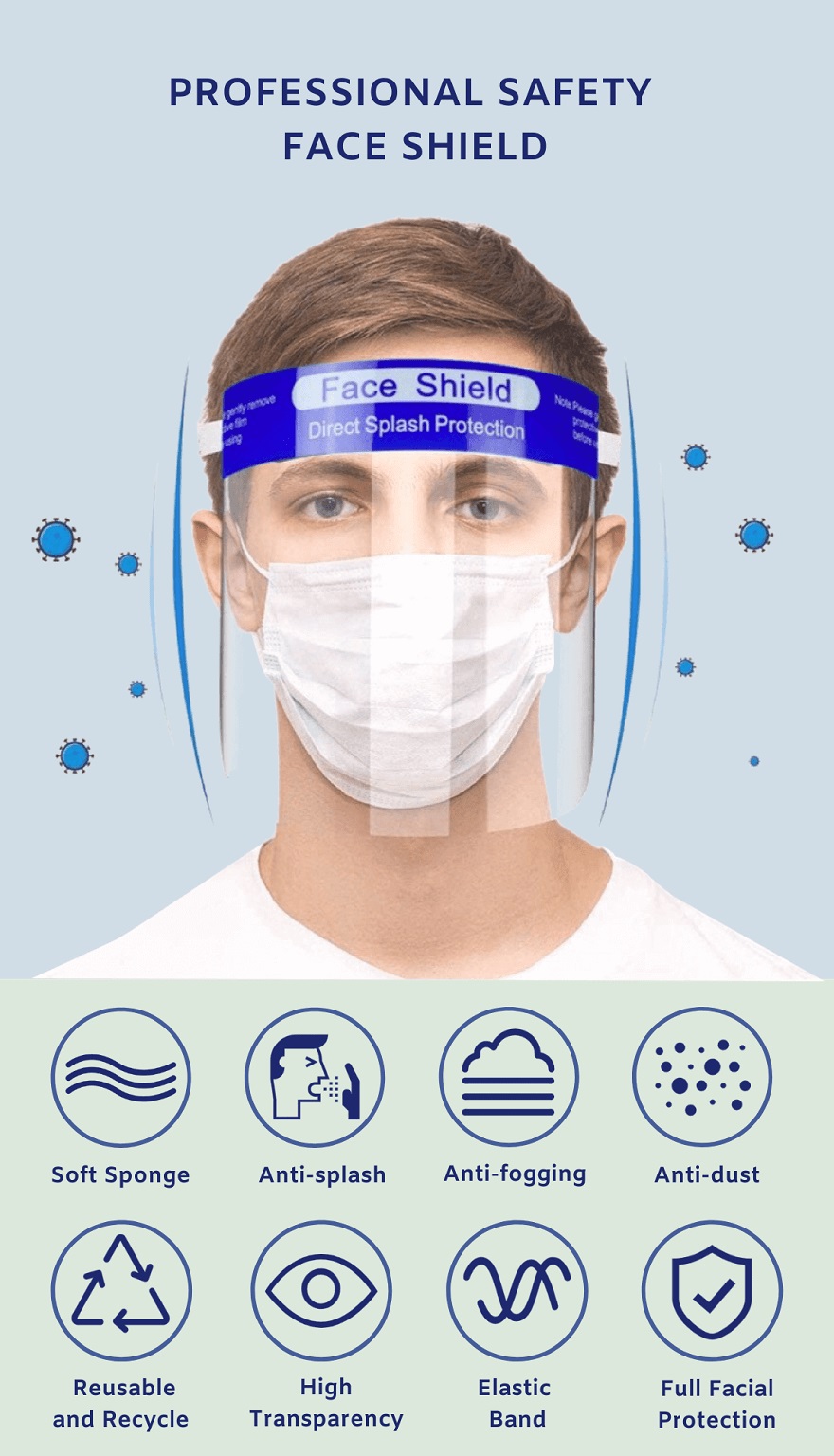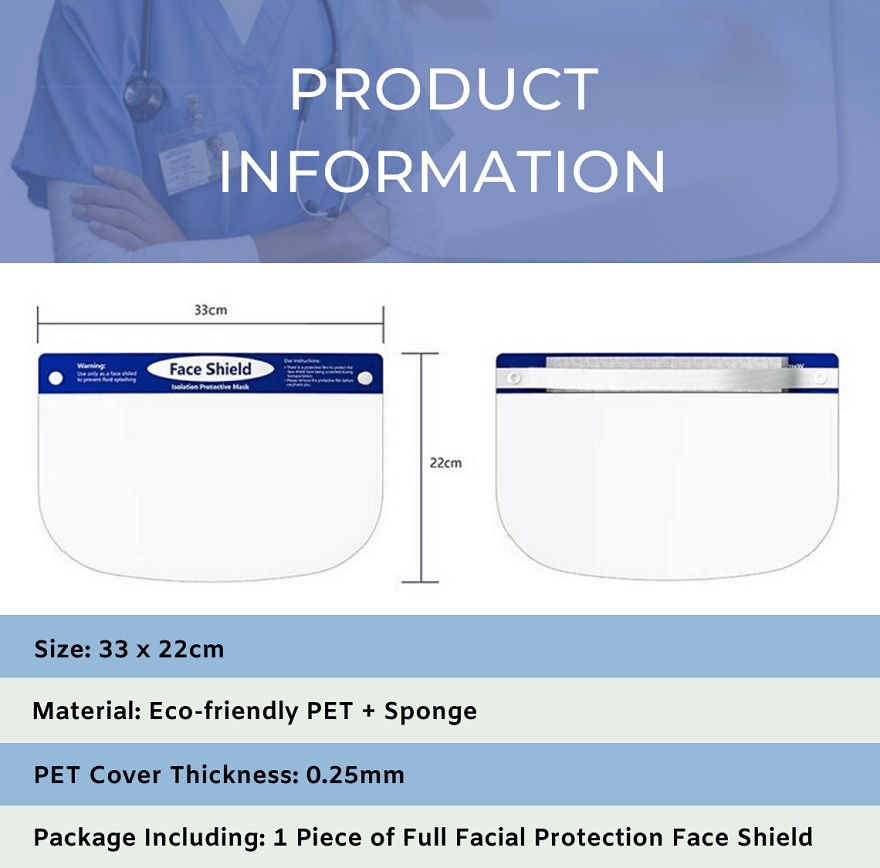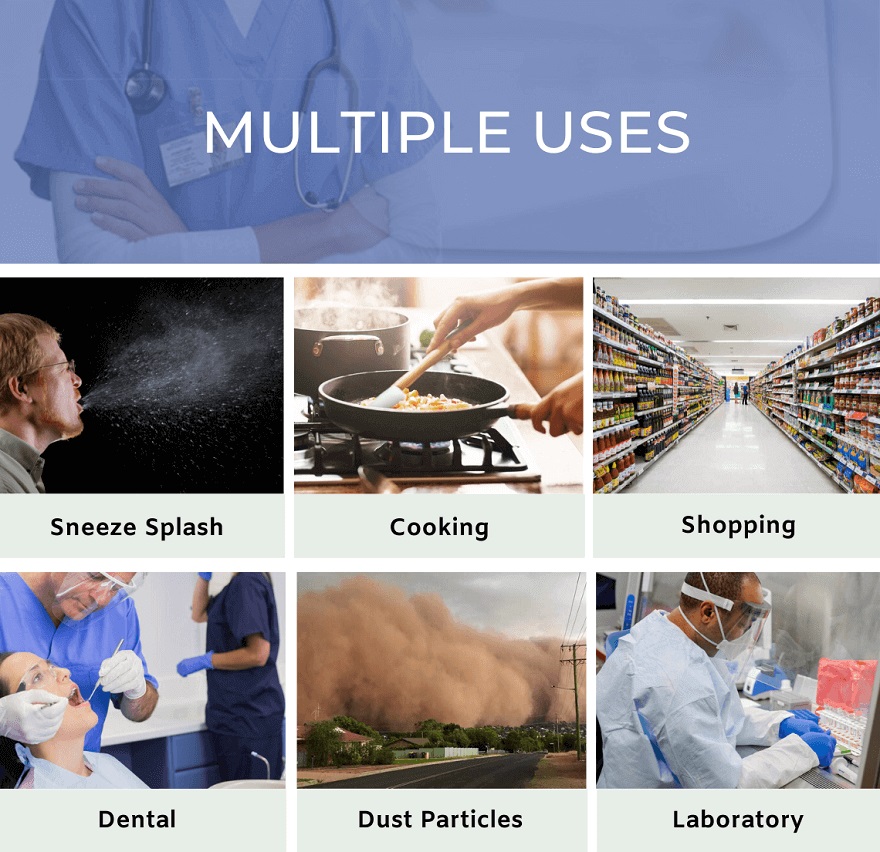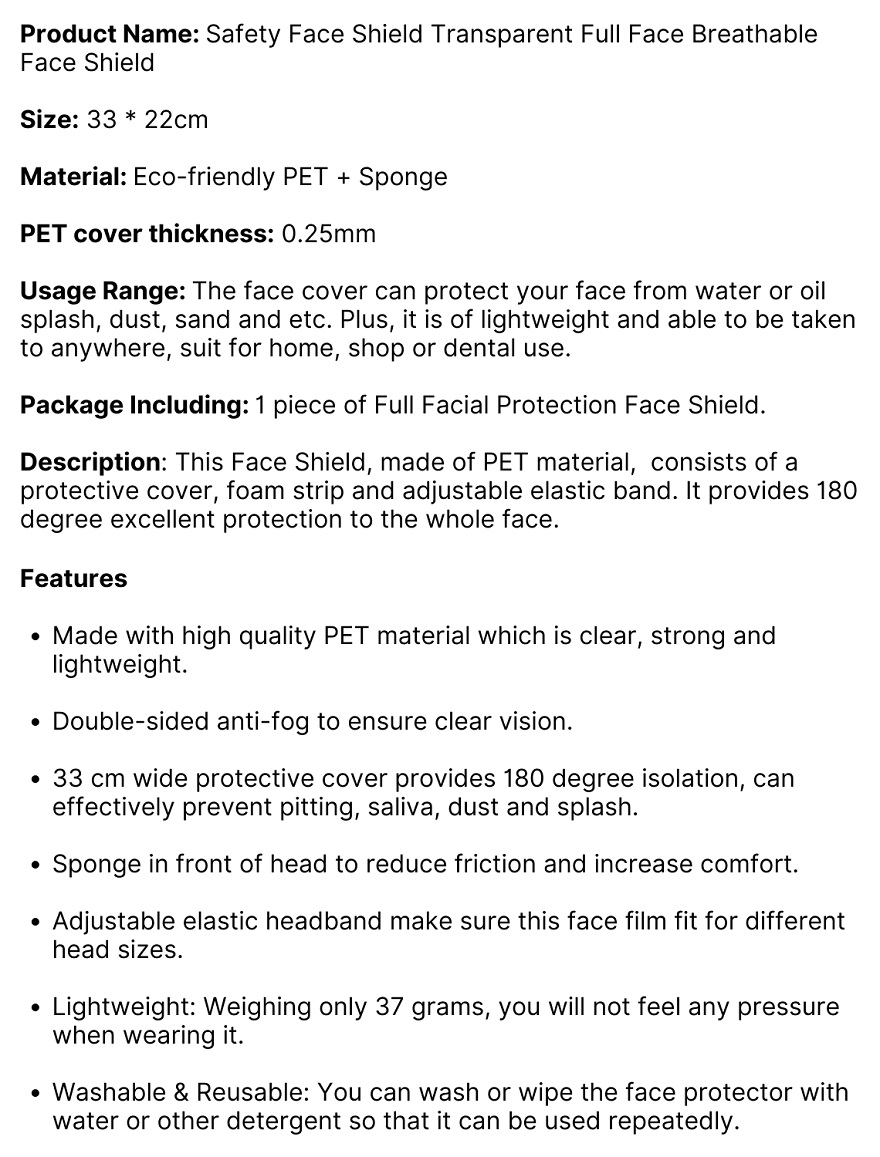 Customer Reviews
Jul 10, 2020

Clear, does not fog up. Comfortable. Very good material.
Jul 5, 2020

Awesome, easy to use!!! Totally worth having, also super happy to buy it.
Jun 12, 2020

Got my face shield. Light weight. It is good quality and comfortable. Will buy again from this seller if need more.
Jun 1, 2020

Just received my face shields. Fits perfectly very comfortable! It comfortable to wear. I am pleased with my face shield.
May 19, 2020

Great quality product! Clean, easy to assemble, comfortable! Clear, perfect face shield. I highly recommend!