Details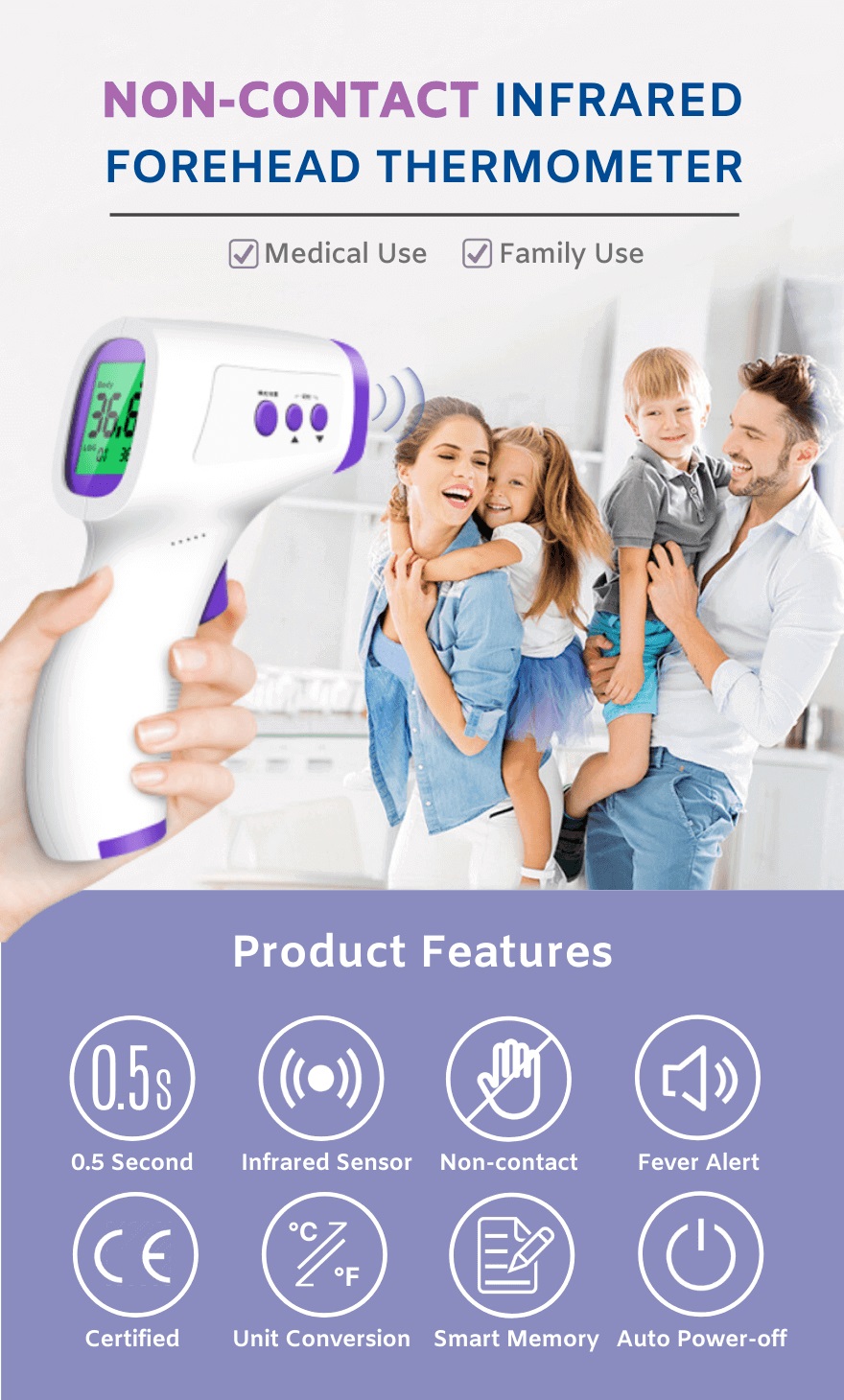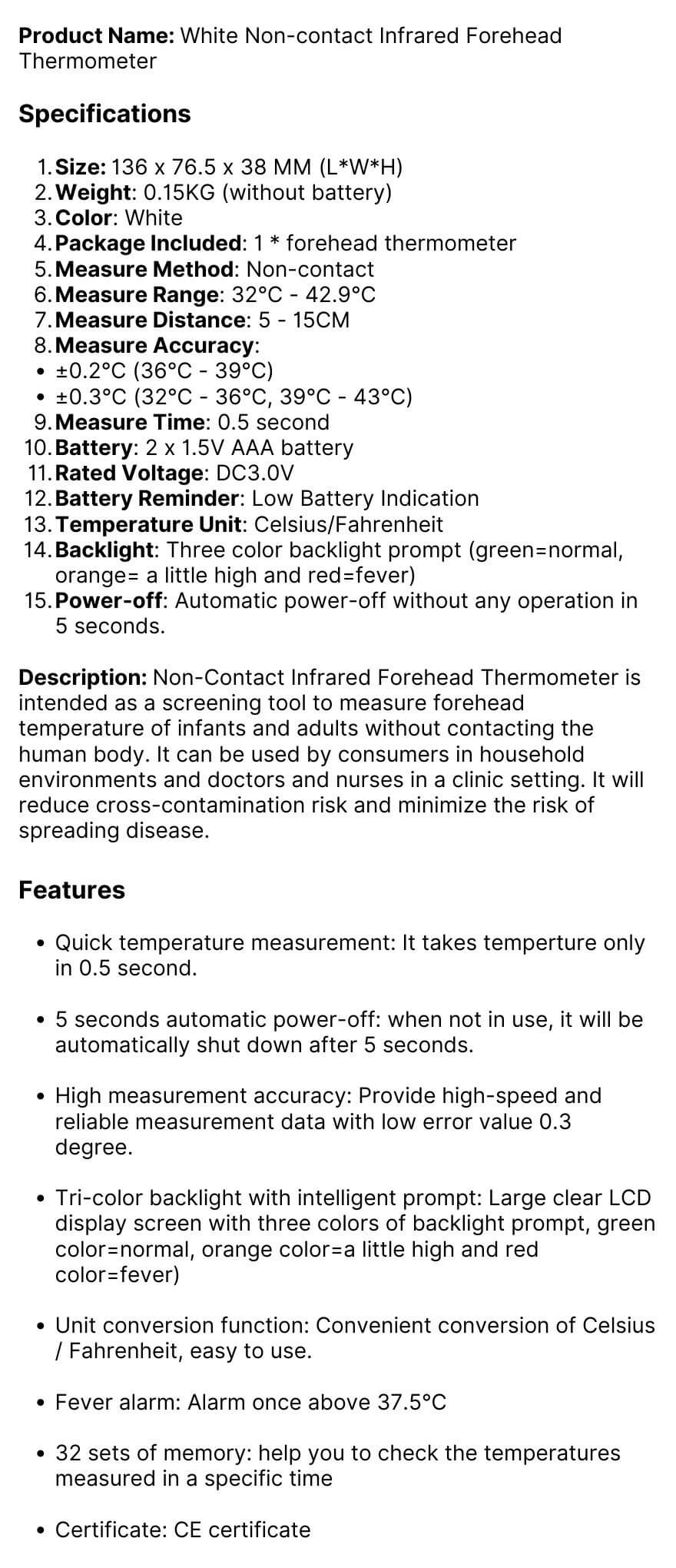 Customer Reviews
Jun 21, 2020

Our company needs a batch of temperature measuring guns. We bought some to compare the differences between different manufacturers. They all look similar, but in terms of feeling, this product has great color and texture, and the readings are accurate. Our boss Very satisfied, I was praised haha, I am also very satisfied
May 28, 2020

Coincidentally my husband got sick right after it came inso we've already used it a ton! So far it works very well, easy to use and easy to read. It helps us a lot during this time. I absolutely love it!
May 25, 2020

Finally got the package after 12 days placed the order. The thermometer is easy to operate, you can get the temperatures very fast and accurate. Overall I am very happy with this shopping.
May 22, 2020

This is my first infared thermometer and it works better than I expected. It is simple and convenient. The background switches from green to orange to red based on fever levels. I highly recommend this product!
May 18, 2020

It is the best choice for a baby. I used it with my baby for 14 months. Very easy to operate, no more need to put meter under the arm and wait for couple of minutes; And it gives the tems just one second, accurate and convenient. It's an absolute life saver for me.
May 14, 2020

This thermometer is super easy to use, gives a quick and accurate read. You don't even have to memorize what is a normal temperature. The thermometer screen color will let you know If it's normal or not. Green=normal, orange=bit high, red=high fever. You won't regret if you buy this.
May 11, 2020

The shipping was just as advertised, took 12 days to arrive. But the thermometer is amazing. It's very easy to operate and easy to read and also accurate. Overall this purchase is a great value!
May 7, 2020

Love this thermometer for its super continent temperature measure, without the troublesome of traditional mercury thermometer. What's more the reading is pretty accurate. You can not go wrong with this thermometer. Great buy!
May 6, 2020

I use this thermometer for my home health patients, it allow us to not touch people when scanning their temperature. It's reading quite fast, just take one second to get the result. I'm highly recommend.
May 3, 2020

We have used this thermometer almost for one week. It's simple to use and is working just fine so far. A great purchase that really comes in useful.
May 2, 2020

This thermometer is a must-have for the family with a baby.It is very simple to use and gives the result within one second. I tested the forehead reading and it was accurate.