Details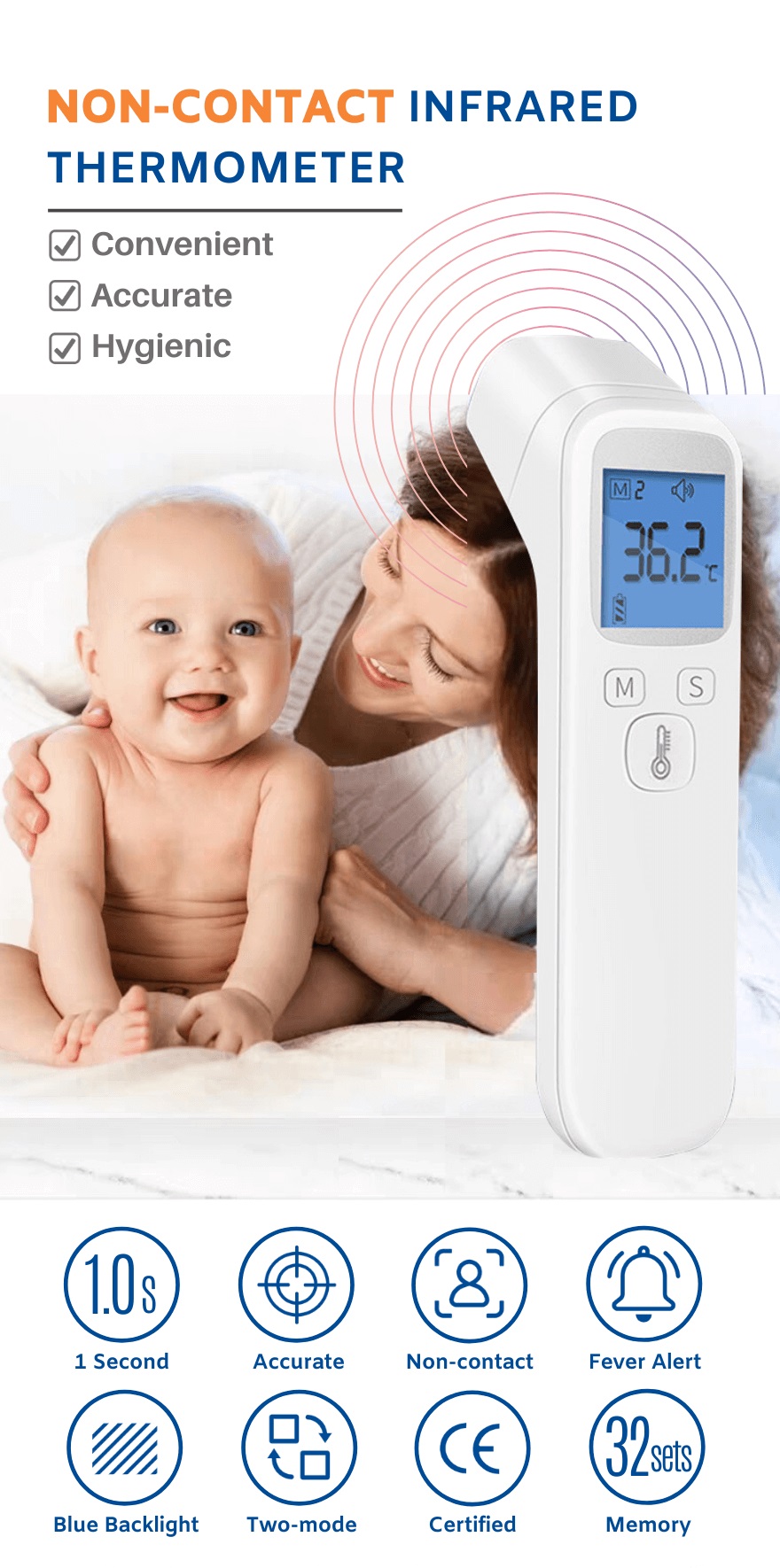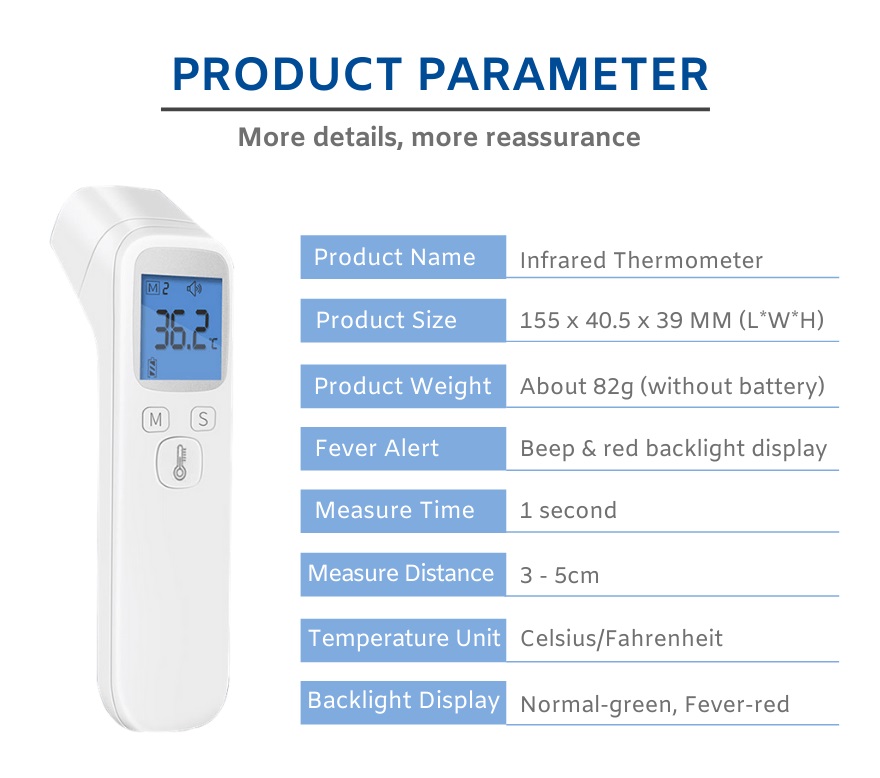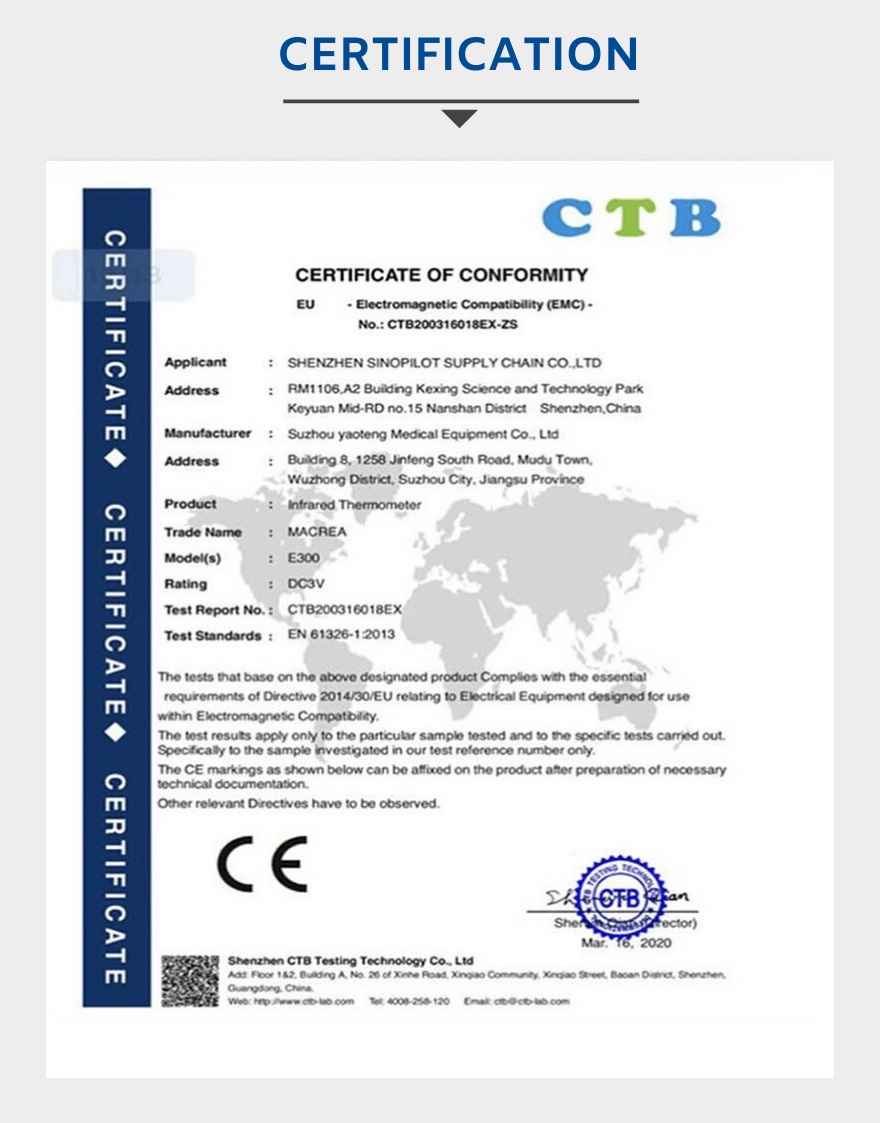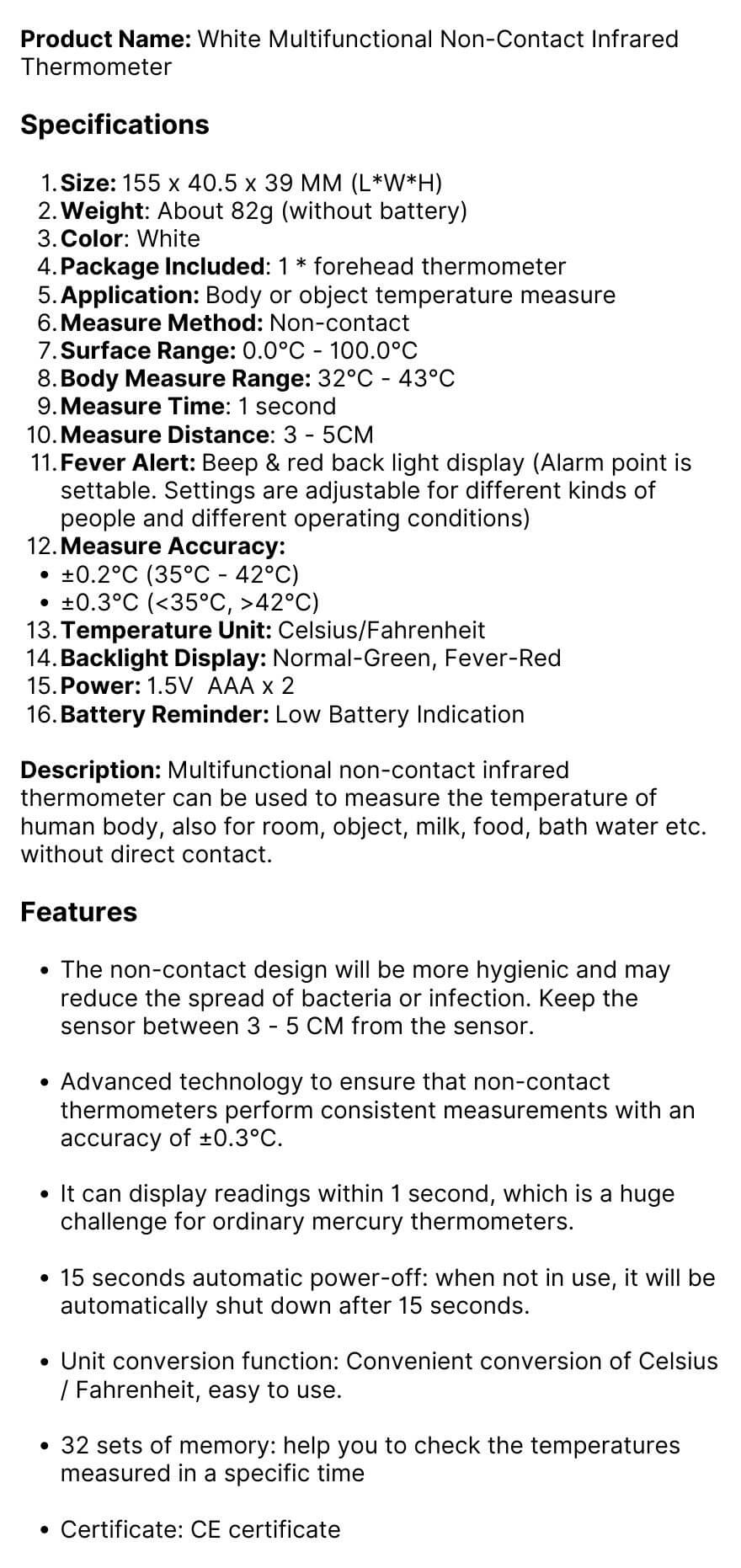 Customer Reviews
Jul 12, 2020

Excellent thermometer, well packed. Measure exactly, cool thing, not replaceable when little children.
Jul 5, 2020

I received today and used it. Seemed fine and good quality, Recommend!
May 27, 2020

This thermometer works quiet well. It is much faster and more convenient than my old one which need to put under my tongue. I certainly enjoy using this one. Thanks for your great produce
May 25, 2020

It's a amazing thermometer. I like how fast it can tell me whether I am having a fever or not by simply sliding it through my forehead. Very easy and convenient.
May 21, 2020

This thermometer was so helpful while the virus going around. It gives a result in one second, has an alarm to let you know if you have fever. I will recommend this to all my friends.
May 17, 2020

So far it works great, very easy to operate and easy to read. With the forehead mode, I can get what I want in one or two seconds for sure. This purchase is a great value!
May 15, 2020

Excellent! You can get the temps right in one second while don't have to touch your forhead. Especially needed in a time when I have to take my temperature daily before work to screen for Coronavirus. Thanks you so much!
May 10, 2020

This thermometer is easy to use, accurate and reading fast. I will be sure to use it everyday during the COVID-19 pandemic.
May 7, 2020

I ordered this thermometer because none were available in my local stores. The shippment is longer than expected, but it's simple to use and reading is accurate. Overall I'm happy with this purchase.
May 2, 2020

So far this thermometer is perfect and accurate since I work in health care and I have to take my temperature every day before I go to work. It saved the time for me, I'm enjoying use this thermometer.
May 1, 2020

A great thermometer. It is easy to use and display readings within 1 second. I will not use my mercury thermometers any more. Highly recommend this!