Details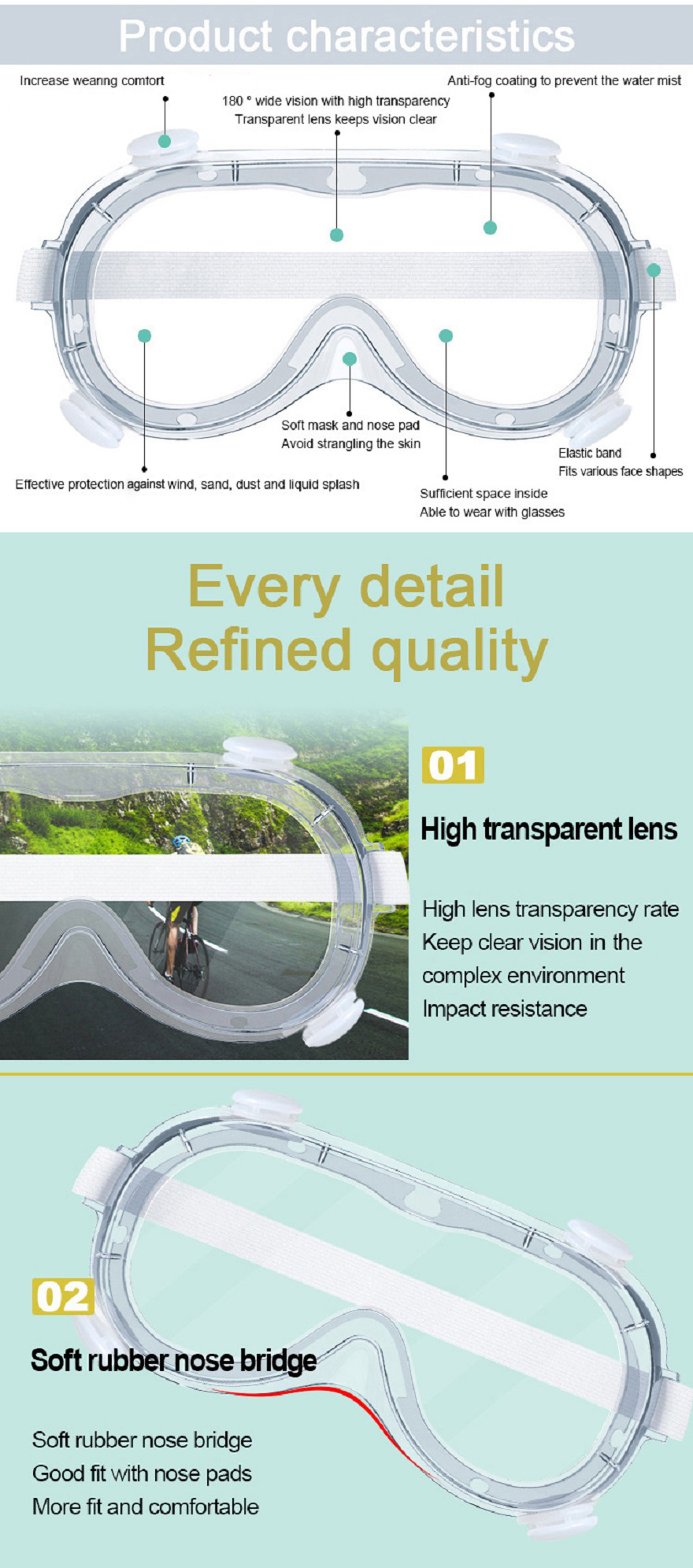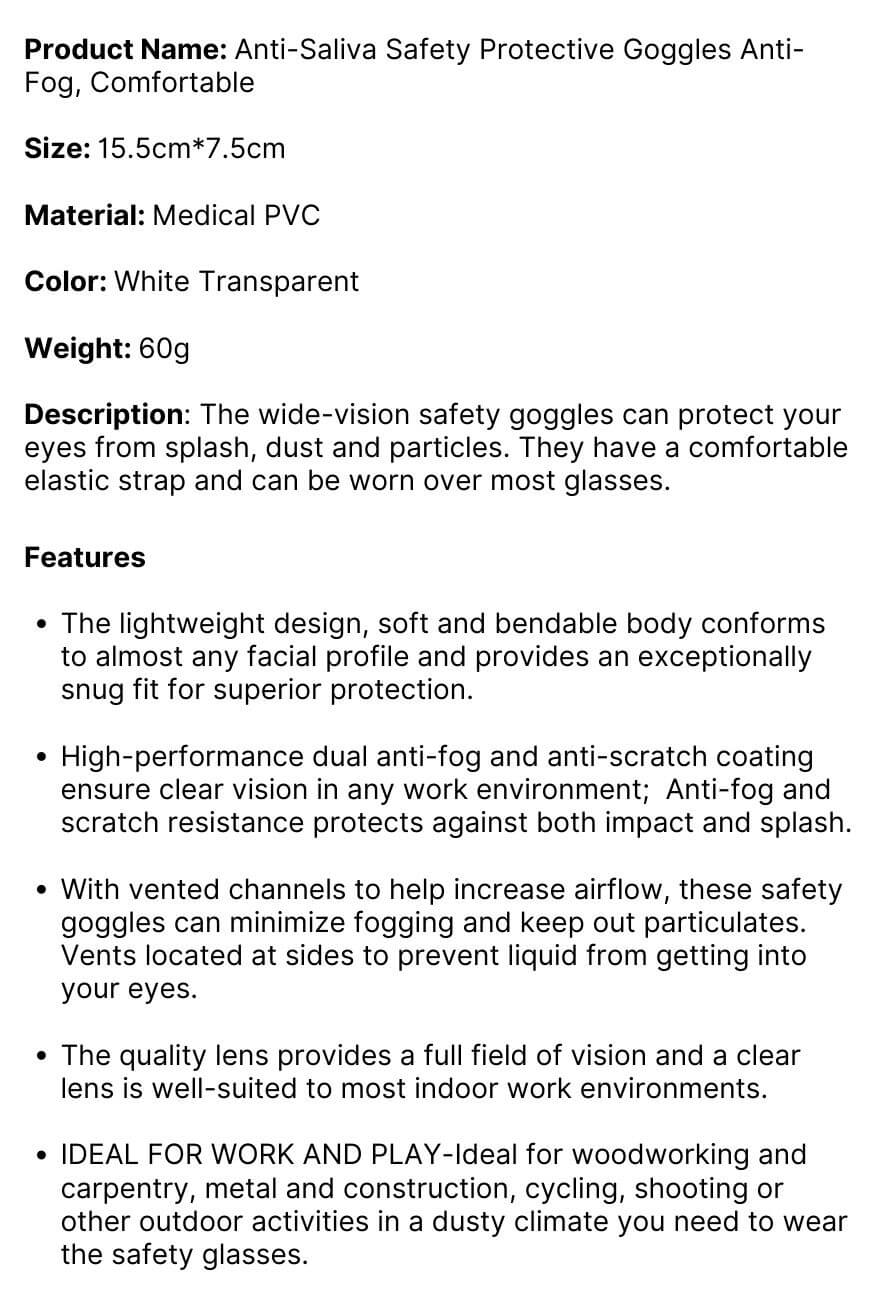 Customer Reviews
Jul 6, 2020

As soon as I tried these glasses on, I immediately wanted to buy another pair. These are great safety glasses and I would highly recommend them.
Jun 15, 2020

These surprised me. They're really comfortable. Nice clear lenses and the best fit for safety glasses I've ever worn.
Jun 2, 2020

I really liked everything about the safety goggles. The fit , the all around vision and the protection of my eyes i felt at ease they are safe. Thank you. I will be purchasing again in the future.
May 25, 2020

Great anti fog safety googles. Good eye protection and they are lightweight. Great value to be able to see clearly when working. Pleased with purchase.
May 13, 2020

Good fit, comfortable, and clear vision. Great product for the price.