Details
Product Name:4-ply KN95 Face Masks N95 Respirators alternatives & equivalents(30 PCS)
Standard: EN 149:2001+A1:2009 FFP2 NR D; GB2626-2006
Main protection facts:
Non-oil Particles Filtration Efficiency(PFE): >= 95%
Bacterial Filtration Efficiency(BFE): >= 95%
Inspiratory resistance: < 350
Expiratory resistance: < 250
Layers and Materials:
First Layer(Outer Layer): Non-woven fabric
Second Layer: Melt blown cloth
Third Layer: Melt blown cloth
Fourth Layer: Ultra-soft non-woven fabric
Function: Anti-bacteria, anti-smog, anti-pm2.5, anti-particles, anti-spray
Product Size:16.0 * 11.0 cm
Color: White
Package includes: 30 KN95 masks
Package size: 22.0 * 17.0 cm
Gender: Unisex
Should I wear mask to protect myself?
Wearing a medical mask can greatly help limit the spread of respiratory disease such as covid-19. However, using a mask alone is not guaranteed to stop infections and should be combined with other precautions including washing hand and keeping social distance to avoid close contact – at least 1 metre (3 feet) distance between yourself and other people. Some masks are more effective than others and it's recommended to use the KN95/N95 masks or medical masks.
Can KN95 be used in US during the COVID-19 pandemic?
On April 3, 2020, in response to continued respirator shortages, the FDA issued a new EUA for KN95 respirators made in China, which makes KN95 respirators eligible for authorization if certain criteria are met, including evidence demonstrating that the respirator meets certain standards.
What is the difference between KN95 and N95?
KN95 is one of the levels specified in the Chinese Standard GB2626-2006.
N95 is one of the grades specified in 42 CFR 84.
Based on the following table, KN95 can be expected to function similar to N95 masks. According to this comparison, it is reasonable to consider China KN95 as "equivalent" to US NIOSH N95.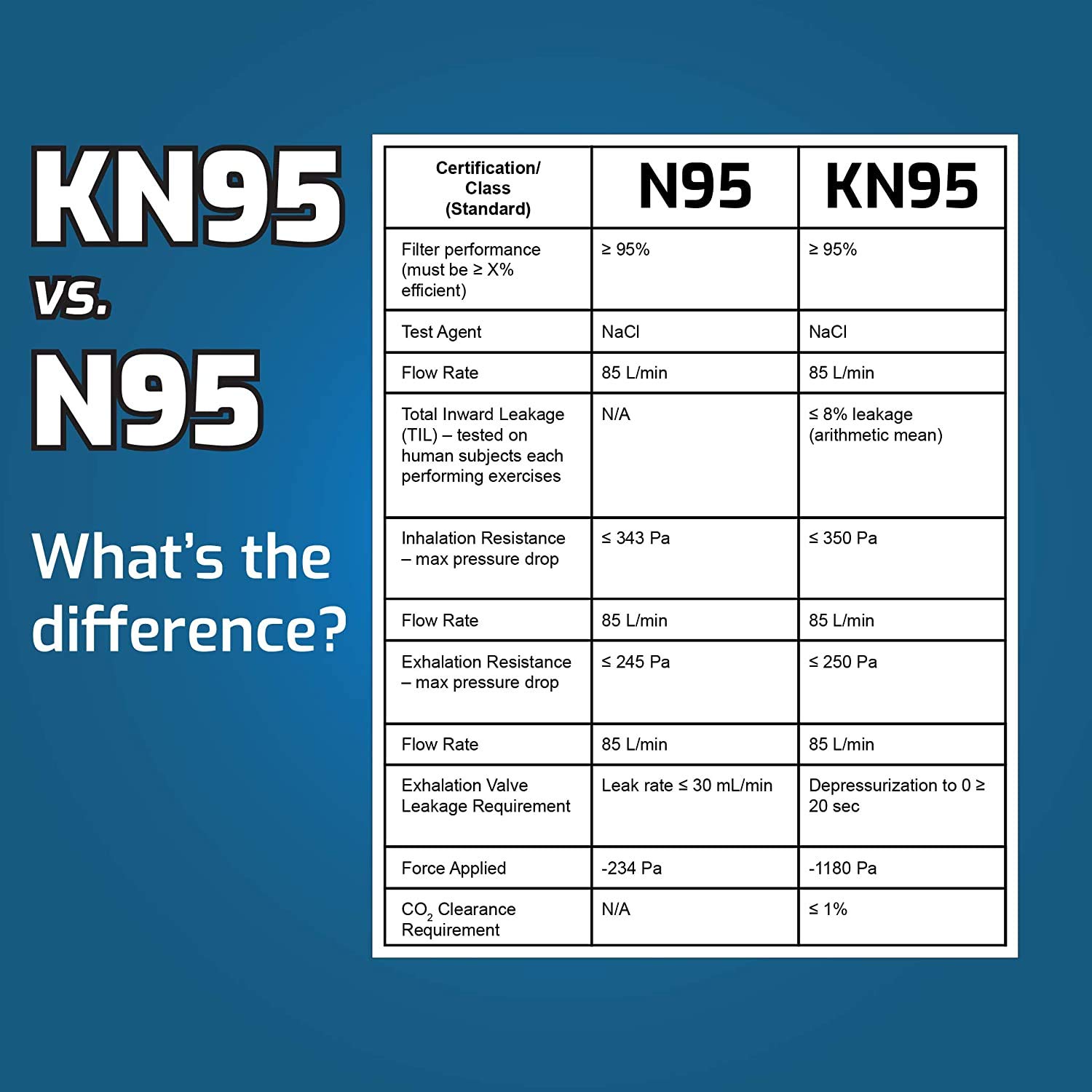 How to put on, use, take off and dispose of a mask.
Before putting on a mask, clean hands with alcohol-based hand rub or soap and water.
Cover mouth and nose with mask and make sure there are no gaps between your face and the mask.
Avoid touching the mask while using it; if you do, clean your hands with alcohol-based hand rub or soap and water.
Replace the mask with a new one as soon as it is damp and do not re-use single-use masks.
To remove the mask:

remove it from behind (do not touch the front of mask);
discard immediately in a closed bin;
clean hands with alcohol-based hand rub or soap and water.
How long can a N95 mask be used?
Nowadays,there is no clear conclusion about how long N95 masks can be worn, including WHO.
Some researchers have studied the protective efficiency and wearing time of N95 masks. The results show that the filtration efficiency of N95 masks remain above 95% after two days' wearing, and the respiratory resistance changes very little, and the filtration efficiency decreases to 94.7% after three days' wearing.
A suggestion from the USA CDC is that in the absence of adequate supply of masks, reuse may be considered as long as the equipment is not visibly soiled or damaged.
Recommended Guidance for Extended Use and Limited Reuse of N95 Filtering Facepiece Respirators in Healthcare Settings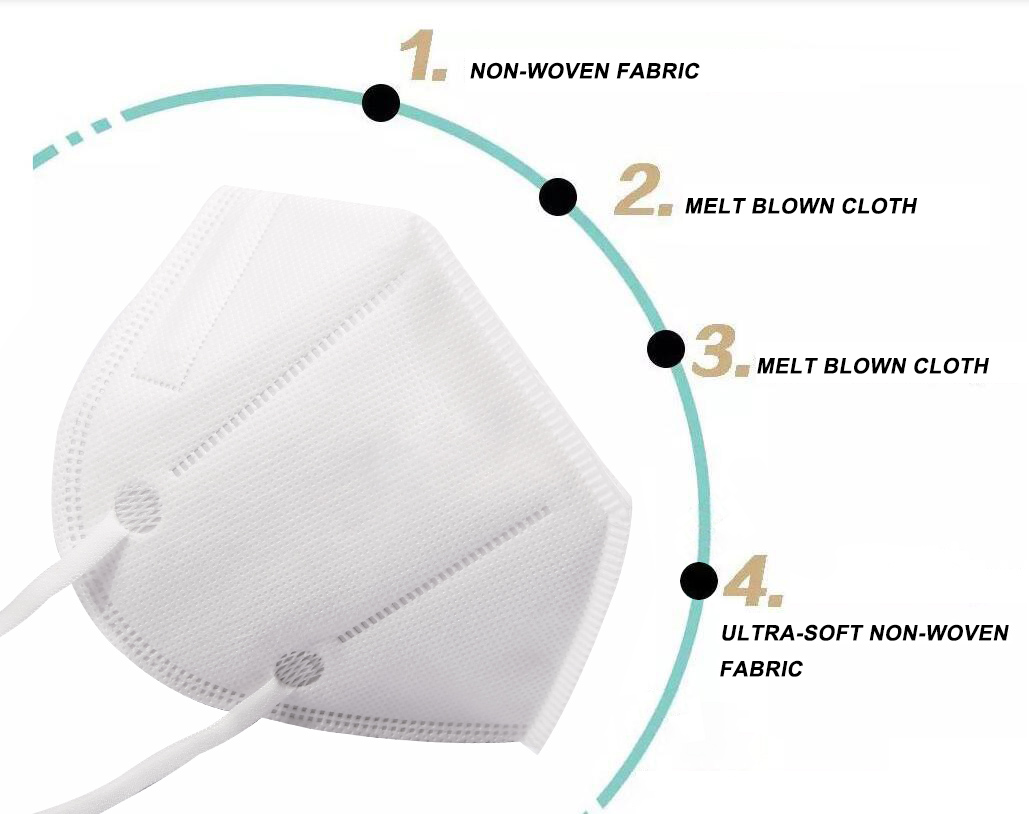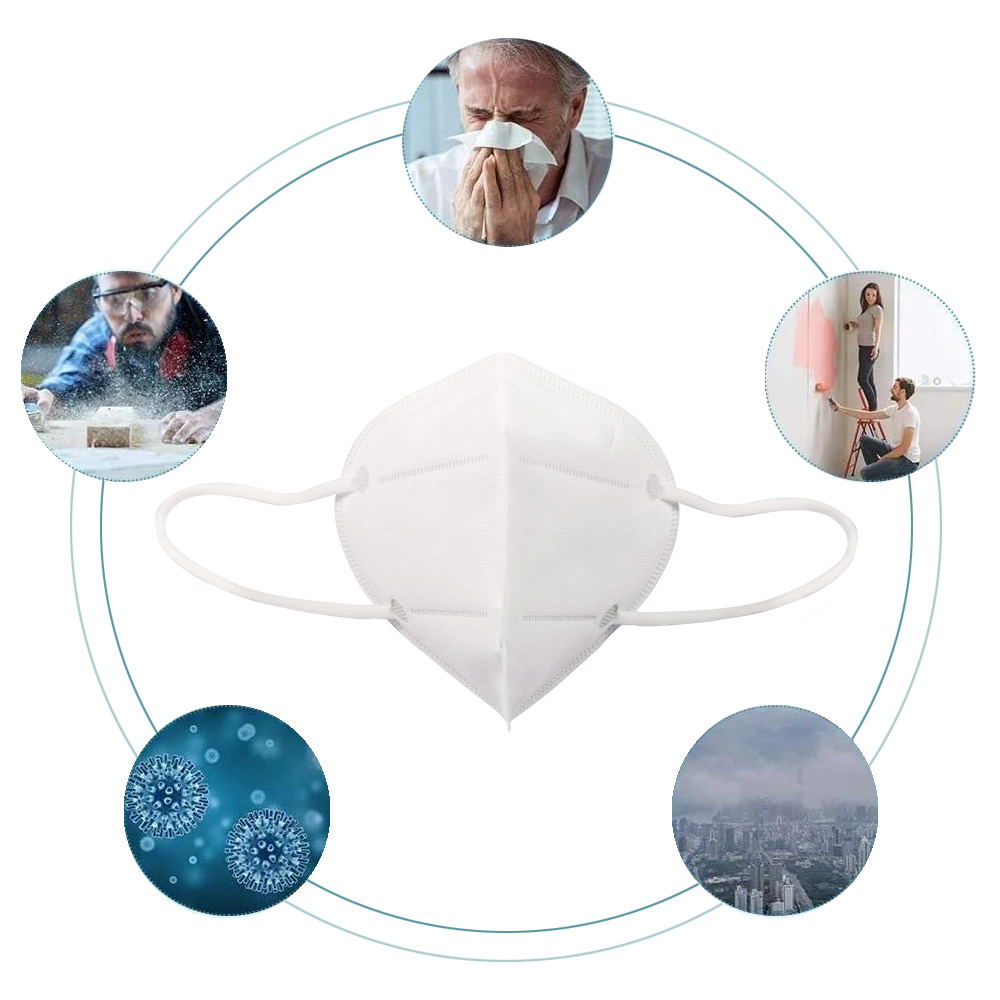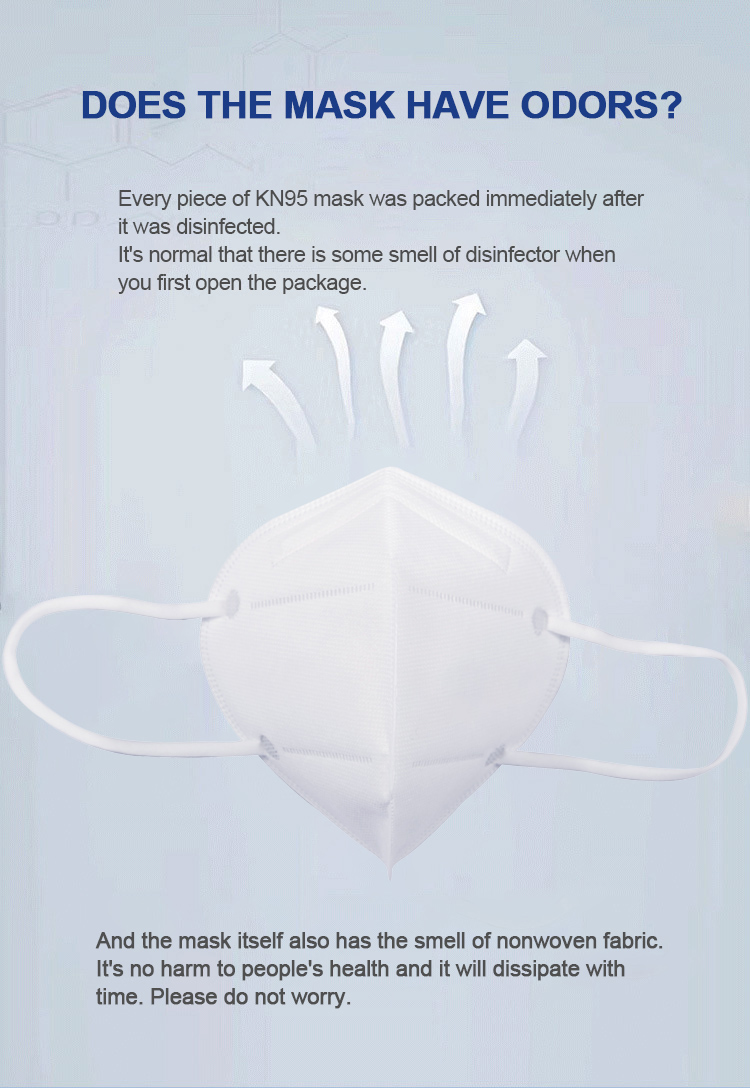 Customer Reviews
May 13, 2020

The quality of these KN95 is better than what I thought they would be, higly recommended.
May 10, 2020

The mask works very well, it helps to breathe without the harmful of the dust and contaminants, the qulity is great, satisfied with these N95 masks.
May 3, 2020

I supposed to buy the N95, it's a little over-priced,so got the KN95 instead. They work as well as can be expected which surprised me and they keep me safe enough. Nice buy!
Apr 28, 2020

I bought this item to use outside to help with my allergies. It works very well, keeping my eyes and nose clear. The two bands hold it in place without slipping. I will purchase it again!
Apr 25, 2020

I think these KN95 will be enough to obstruct viruses, great price and very comfortable. The fit is also great. Love the feel of the material and you can breath out of it easily.
Apr 21, 2020

N95 masks are out of stock here and they recommend me the KN95. researched a lot and know that KN95 masks have the same filteration efficiency with N95. I ordered som and they are great in sewing and fit my face firmly. Hope they will be protective as they said.
Apr 16, 2020

I like the masks that I received. Made very well and sold in affordable price. I have refer it to my extended family.
Apr 13, 2020

I could not find N95 masks and know the KN95 are Chinese code which is equivalent to N95. So I bought some KN95 face masks. When they arrived to me, I was surprised to see that the masks are made well with soft and comfortable fabric. It turned out to be much better than my expectation. The price is acceptable. They did not reap big profits at this challenging time for the whole world. wonderful!!
Mar 26, 2020

Received these masks, as same as the items described on website. They are KN95, not N95, quality is better than I expect and it's enough for daily use.
Mar 25, 2020

I am happy that I ordered this it really works great. The masks fit just as described, worth the money
Mar 21, 2020

Great product. These masks are very durable and last a long time. Totally worth the cost.
Mar 16, 2020

I think this is an excellent choice to prevent spread of covid-19,good snug fit, came exactly as described.