Details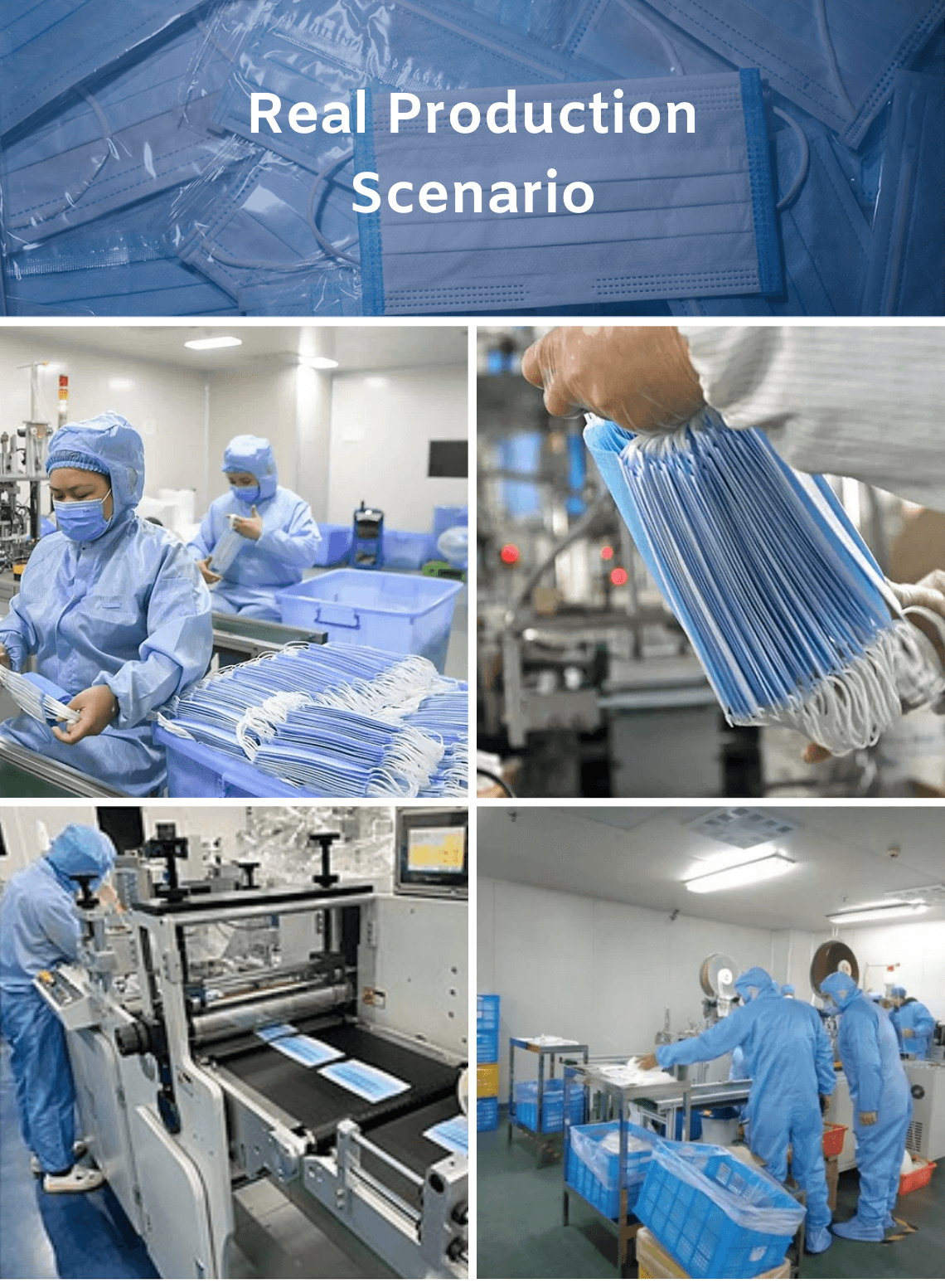 Ship From USA Stock Right Now!
Product Name:Blue Disposable Protection Mask(100 PCS)
Standard: GB/T32610-2016
Filtration Efficiency:BFE(Bacterial Filtration Efficiency) >= 95%
Layers and Materials:
First Layer(Outer Layer): high quality non-woven fabric
Second Layer: Melt blown cloth
Third Layer(inner layer): Ultra-soft non-woven fabric
Function: Daily protection to spray, dust, soft flocks and pollen, etc.
Product Size: 17.5 * 9.5 CM
Color: Blue
Package includes:100 pieces of disposable masks
Package size: 22 * 13 * 5 CM disposable sealing packaging
Customer Reviews
May 6, 2020

I recevied my masks today, these masks are well-fitting and are easy to breathe thru, I shared them with my friends, they all like them.
Apr 29, 2020

Fast shipping and as described.They are pretty comfortable and easy to breathe and certainly better than the DIY mask I was using.
Apr 27, 2020

This is a good overall mask. I bought these for my families, hope these can help them prtect themselves away from the virus. The qulity is high, will order again.
Apr 23, 2020

The workmanship is very good. Cheap price! It is difficult to buy the face masks now. It is affordable and reasonable!
Apr 20, 2020

like this comfortable masks, not make breathe hard. Bought some for my family and we all satisfied with them.
Apr 15, 2020

After one-week waitting, I received my masks. They are packaged well and the masks feel comfortable to wear. I am satisfied.
Apr 9, 2020

Good for personal protection at the epidemic time. They are disposable masks with 3 plys, not the surgical mask, but quality is nice.It took 8 days to receive due to the spread of virus globally. No one can predict the time that the virus will last. Just buy some to give necessary protection to our family.
Mar 25, 2020

Took 8 days to receive. They are disposable masks with 3 layers, not the surgical mask, but quality is nice. I will buy some KN95 from here again.
Mar 21, 2020

As advertised it worked well,the mask stayed cool and the fit was comfortable. Will purchase more.
Mar 18, 2020

They worked perfectly and were actually really comfortable. Good masks at a decent price.
Mar 15, 2020

Arrived and worked as expected. I bought 3 packs, hope these masks enough to fight with the virus. Will recommend your site to all my friends, thank you.