Details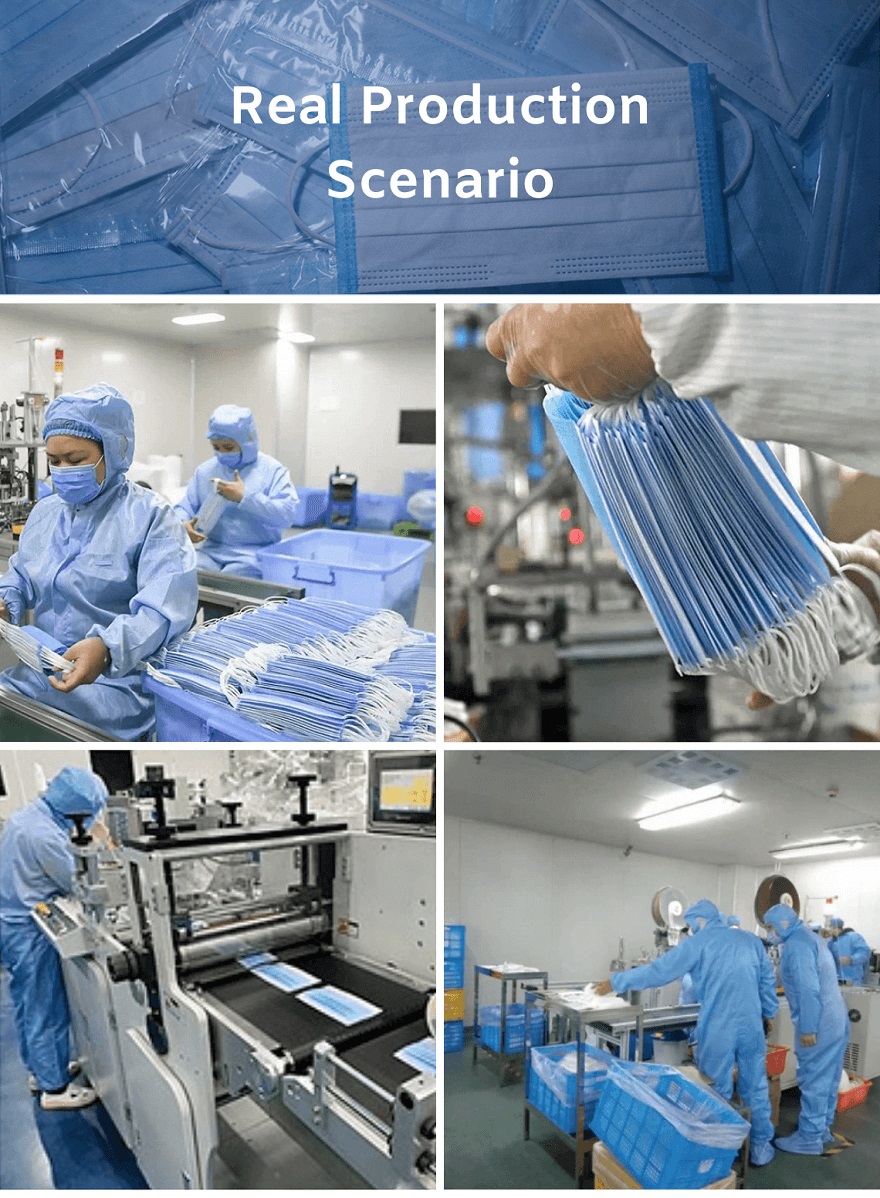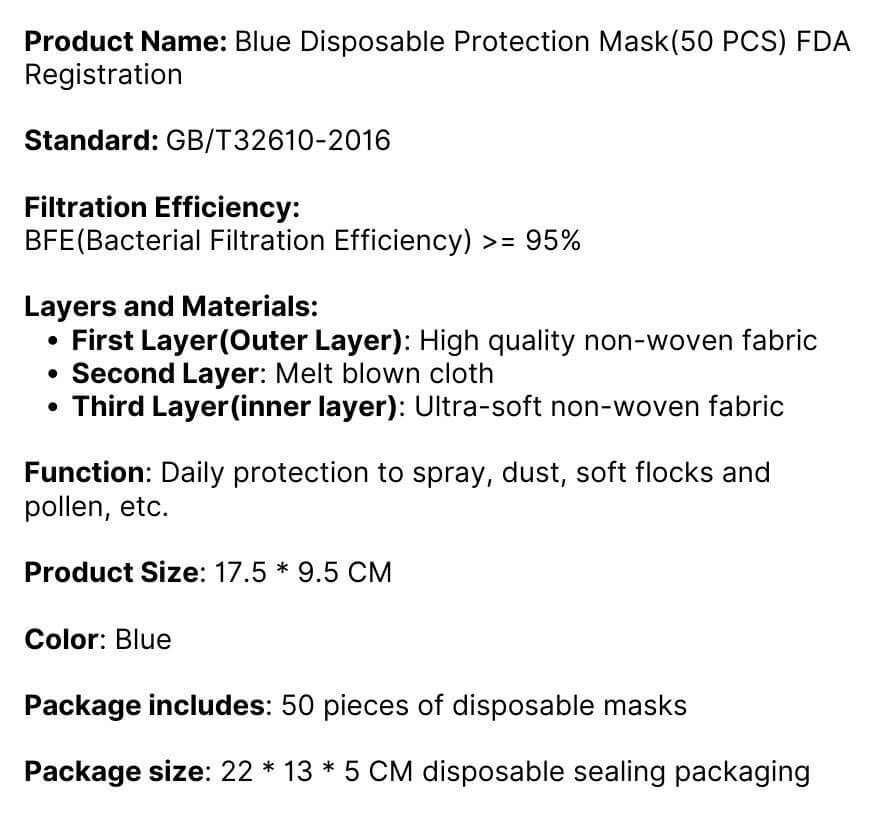 Customer Reviews
Jul 18, 2020

The masks fit my face perfectly, and they are good quality masks. I was so lucky to receive them.
Jul 5, 2020

These masks are well packaged and exactly as I expected them to be. Much more breathable than cloth masks, and easy to pull off and put back on quickly. A very good overall experience.
May 31, 2020

They are very comfortable, nice fit. arrivaled faster than I expected, really happy with these masks.
May 3, 2020

As advertised, 3 ply and received them within 10 days. I did a few quick, basic tests to it and yes, quality is OK.I just use them for regular wear. Maybe will purchase some N95 next time.
Apr 28, 2020

I haver a small cleaning business, and my employees DO NOT clean without this mask..Great product..I recommend.
Apr 25, 2020

Soft, comfortable, flexible, breathable. The quality on this is excellent. Thanks! I would highly recommend this website to all my friends!
Apr 21, 2020

Acceptable shipping time at this hard time, 8 days. They are thicker than my expectation and made in comfortable fabric.
Apr 16, 2020

They are thicker than what I imagined, but not too thick like N95 to feel hot and uncomfortable. GREAT!!!
Apr 4, 2020

The masks are sold not expensive. I bought the masks for my family and they are so grateful upon receiving them. They are delivered to my family in one week, faster than our expectation.
Mar 31, 2020

The masks are easy to wear and fit great. Also easy to breath through. They works well to cover the face firmly.
Mar 29, 2020

The masks are just like hospital ones. These straps fit normal and are easy to place over my ears...... very perfect!. I am extremely sensitive to most stuff especially chemicals, dye, smoke, sprays, etc. Have had this mask on an hour, smells normal/ mild and does not trigger my asthma, Thank you!
Mar 28, 2020

It came in handy, exactly as promised and delivered in a timely manner, carefully-made and very comfortable to wear! Thank you for your hard work in such a challenge time. Recommend!
Mar 26, 2020

I really like how the ear ties are adjustable. Cute fabric, fits nicely, feels breathable. Keeping distance and wearing masks are basics now.
Mar 24, 2020

On time delivery,good quality, worthy buying
Mar 14, 2020

Horrible, no gel, no toilet paper, no face mask in store! I found this site via Twitter and ordered the face masks, very glad to receive them quickly. It wears comfortable and looks great!
Mar 13, 2020

Satisfied! Comfortable fit and perfect to daily use to prevent dust around the house and out in the yard.
Mar 10, 2020

easy to breathe in, unlike some that feel like you're breathing through plastic. The price is friendly. It will be better to speed your shipping time.
Mar 5, 2020

due to weak immuse system, I was asked to wear a face mask by my doctor when I go out to public places. I bought this masks and feel comfortable and safe.
Mar 2, 2020

I like wearing them in flu season or when I caught a cold. The quality is nice and price is acceptable.