When it comes to colors for spring March weddings 2023, sage green, white and greenery is a trendy wedding color combinations that pulls off an elegant look that everyone will fall in love with. Check out this lovely pastel hue for the wedding decoration ideas of Sage Green, White and Greenery March Wedding 2023: Bridesmaids in sage green dresses and bride in white gown with white and greenery bouquets, ceremony arch with white and greenery decorations, white and greenery corsages, white wedding cakes with greenery decorations...
Photography: Dillon Phommasa
Photography: Kendra Elise Photography
Shop More Sage Green Bridesmaid Dresses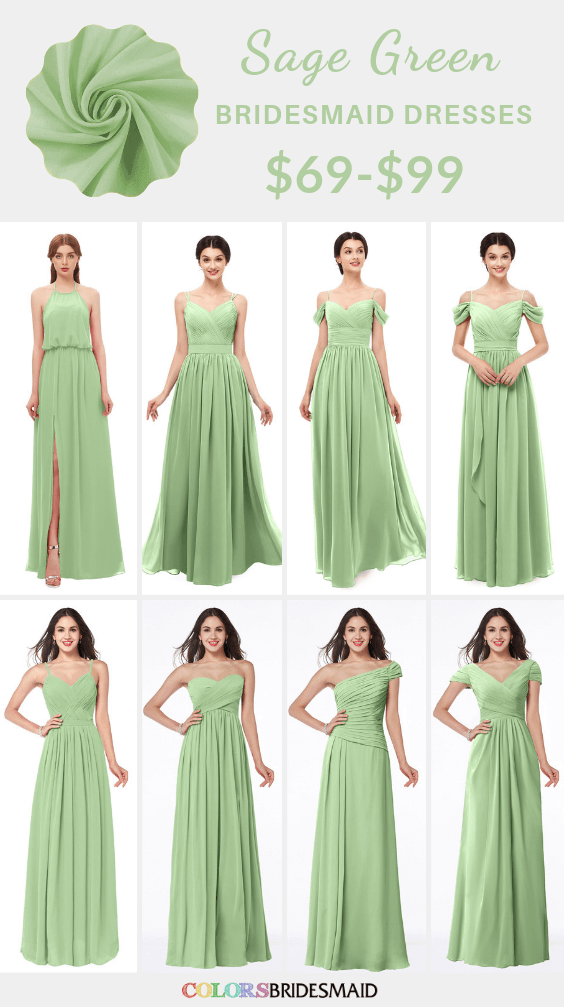 More Wedding Color Combos
ColsBM Bridesmaid Dresses in 150+ Colors
Sage green, white and greenery will be trendy in your March wedding 2023 since it can give you an elegant look.To choose bridesmaids dresses for your gals, you can come to Colorsbridesmaid.com, which provides more than 150 colors and 600+ styles of bridesmaid dresses which are custom made to flatter your figure. The affordable price of mostly under $100, excellent workmanship as well as professional customer service at Colorsbridesmaid.com will never disappoint you.