Cool and fresh, greenery and white conveys e a refreshing feel. Green and white color combinations will never disappoint you in a summer wedding: White bride, bridesmaids in different shades of green, wedding bouquets with white roses and greenery, Navy blue groom and groomsmen suits with white and green corsages, White table linens and greenery centerpieces… Also remember to add some gold shade to the wedding.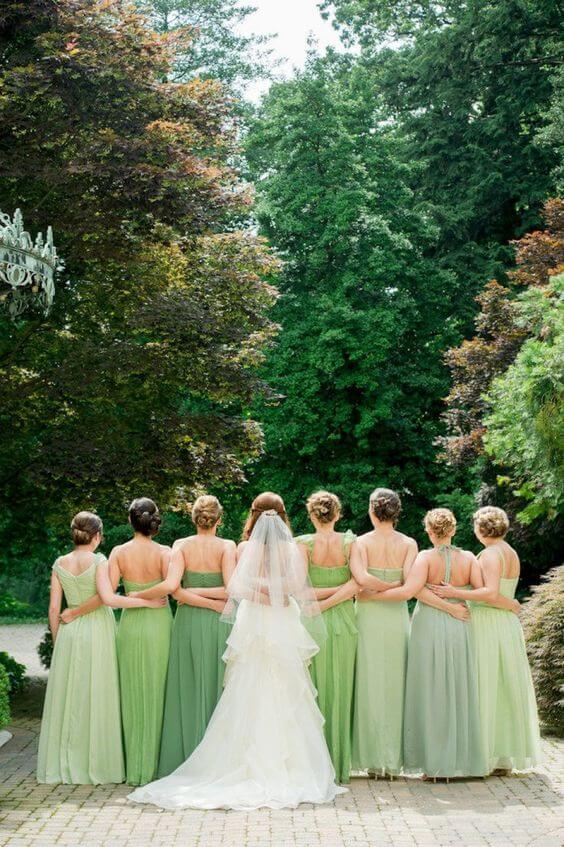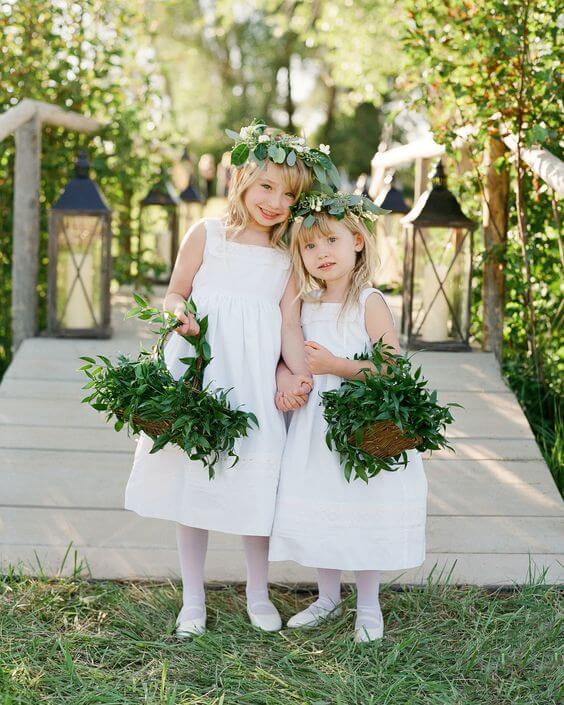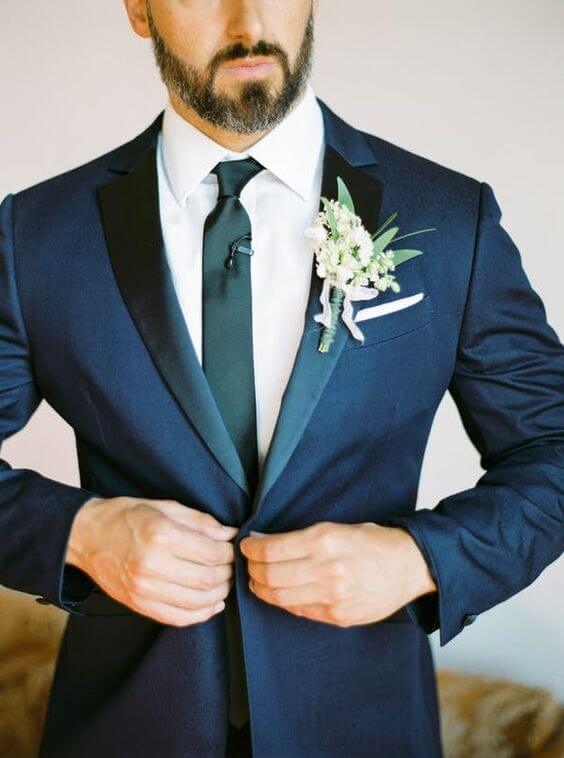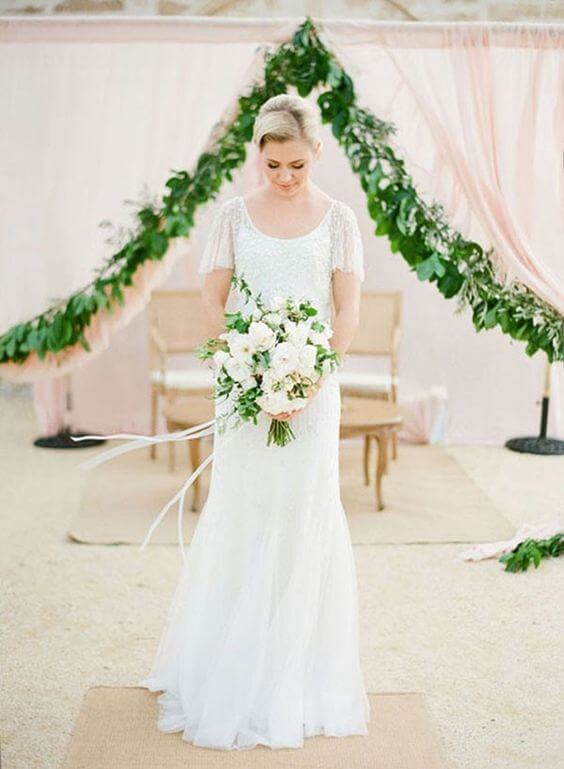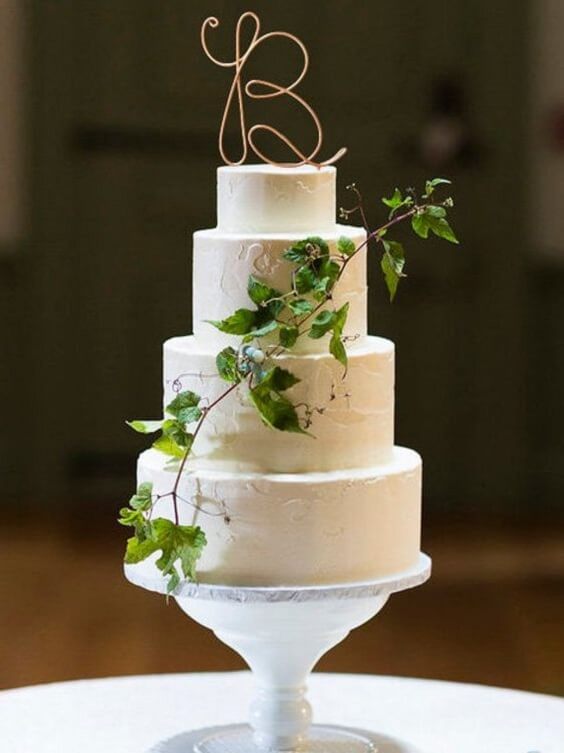 Shop More Green Bridesmaid Dresses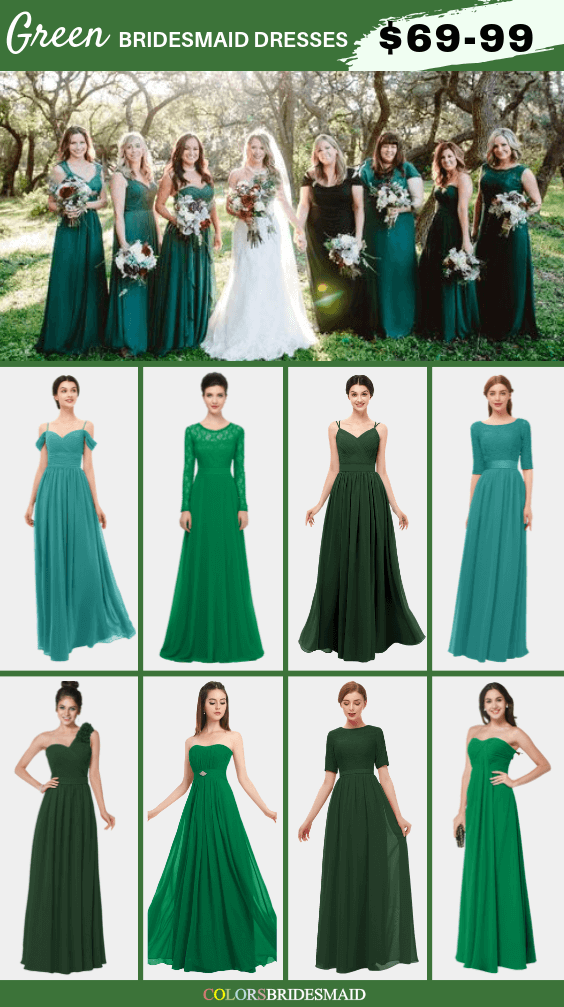 More Wedding Color Combos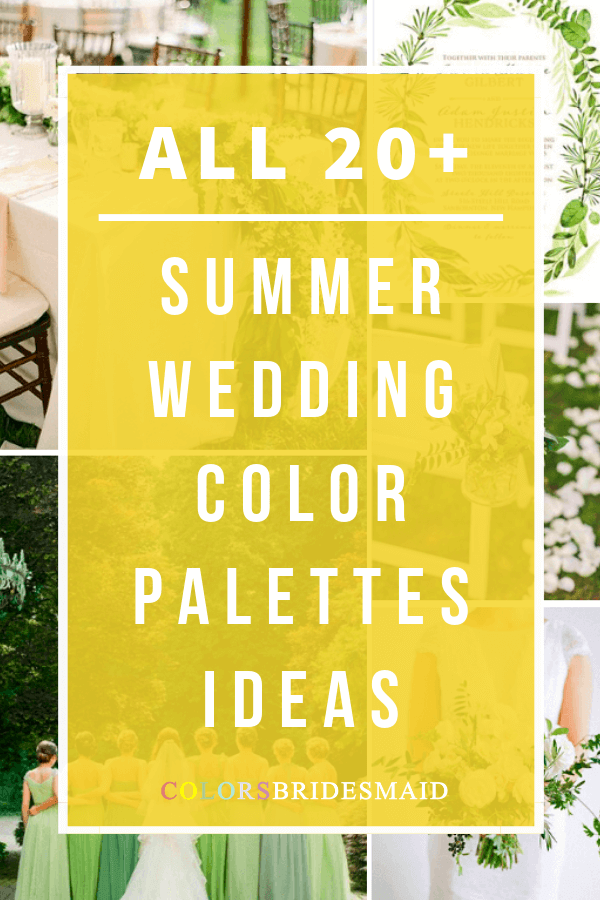 ColsBM Bridesmaid Dresses in 150+ Colors
Green is a color of vagor and vitality which is great choice for summer wedding. The wedding photos will be beautiful when bridesmaids in different shades of green dresses. At Colorsbridesmaid.com, you can find there are 20+ green colors from light to dark hue. The styles can reach 600 types. You should never worry about finding some fashionable bridesmaid dresses here since the 2019 Bridesmaid dresses are made in the trendy styles in 2019 to satisfy you!