Burgundy is a classic color for weddings. Burgundy and blush color scheme is always popular used in Spring weddings. You can choose blush bridal gown and burgundy bridesmaid dresses, or white bridal gown, burgundy bridesmaid dress while blush for MOH and flower girls. Grey men's suits with burgundy ties will be you color match. Some gold shade to accent the color mix will be great And to decorate your wedding arch with burgundy and blush will be great. Check the following wedding inspirations for more help. Besides spring, there are 3 other seasons that can hold wedding, just read Wedding Colors in All Seasons and Colors.
Photography: Cory Kendra Photography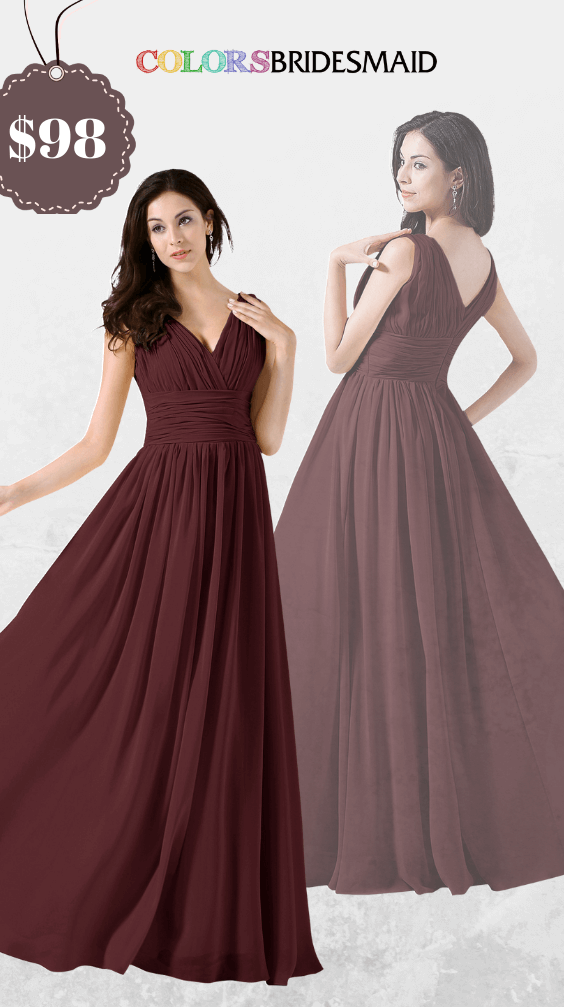 ColsBM Alana Burgundy Bridesmaid Dresses
Photography: Wisteria Photography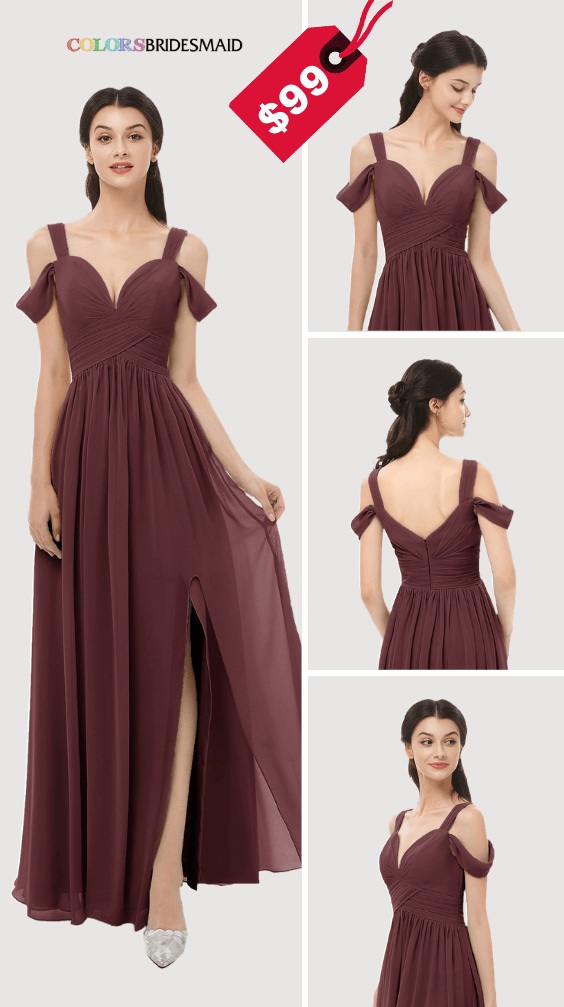 ColsBM Raven Burgundy Bridesmaid Dresses
Photography: Rebecca Yale Photography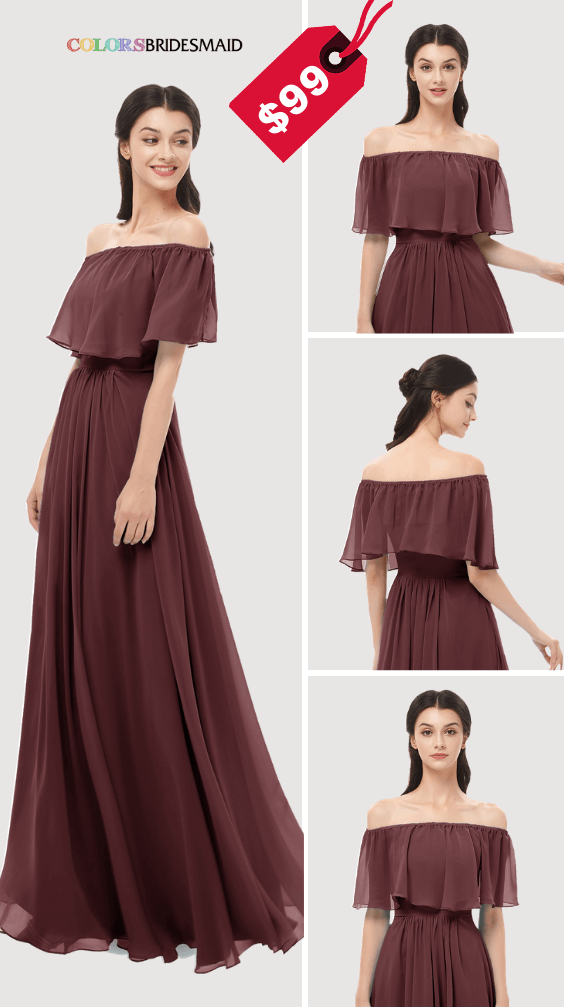 ColsBM Hana Burgundy Bridesmaid Dresses
Photography: Emily Hary Photography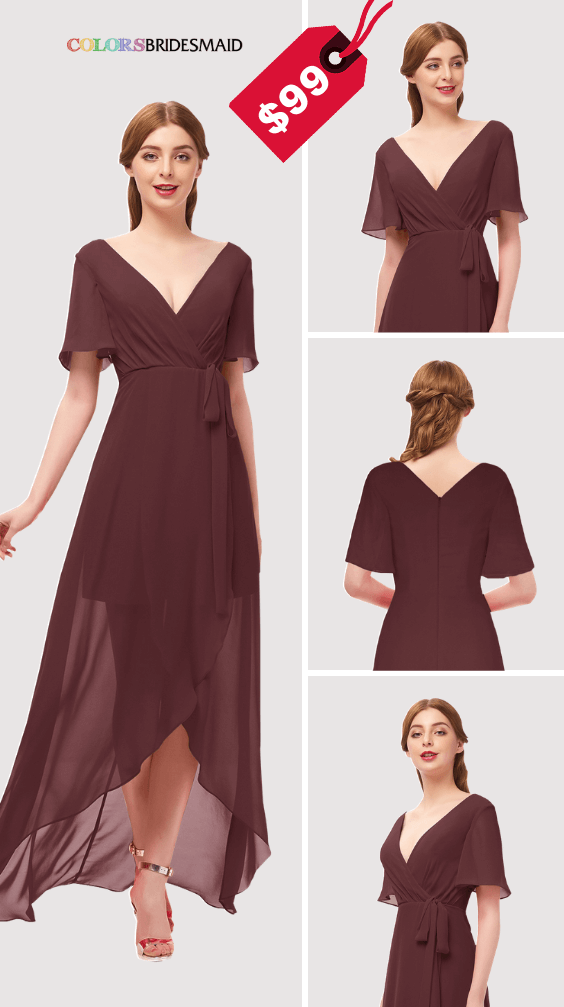 ColsBM Taegan Burgundy Bridesmaid Dresses
Photography: Angela Janette Photography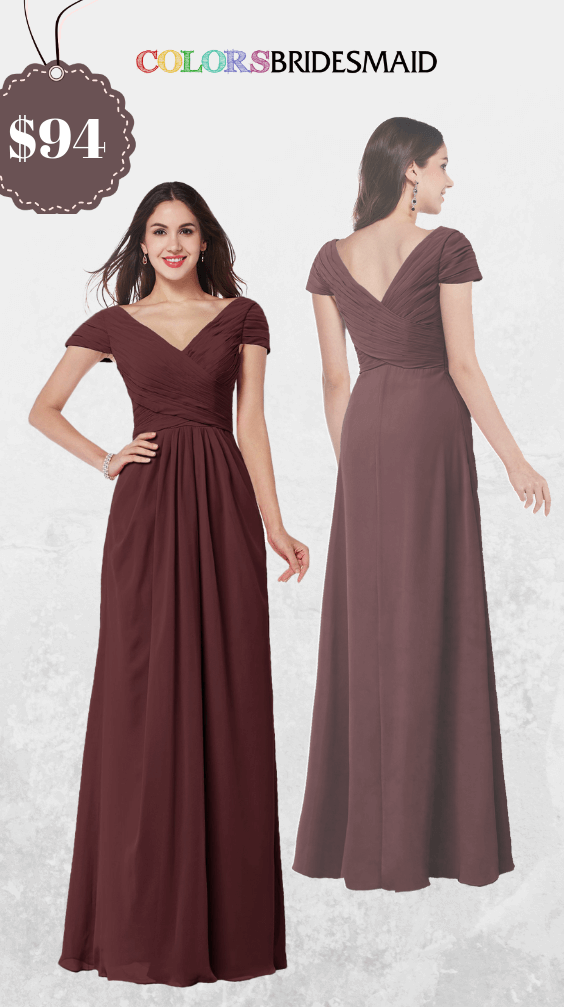 ColsBM Evie Burgundy Bridesmaid Dresses
Photography: Shannon Grant Photography
Photography: Jaye Kogut Photography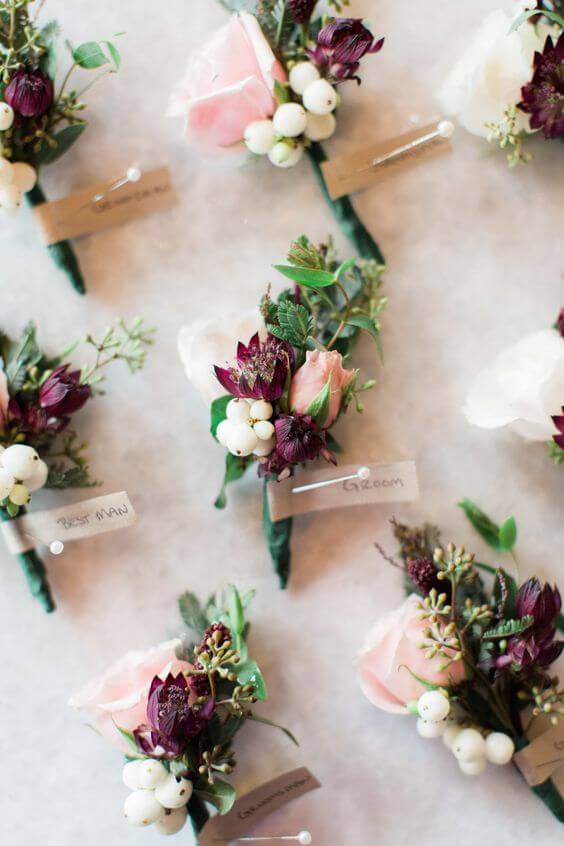 Photography: Judy Pak Studio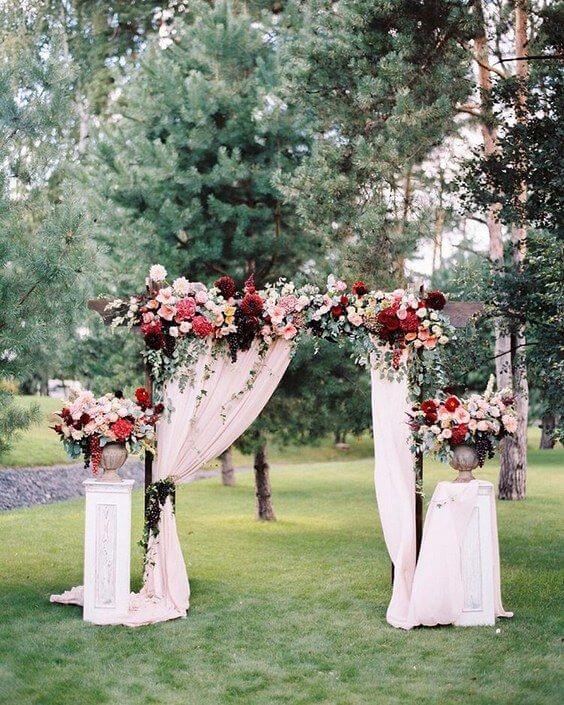 Photography: Yaroslav & Jenny Photography
Photography: Rachel Koscica Photography
Photography: Shannon Cunningham Photography
Photography: Christa Elyce Photography
Via: weddingomania and: Rosen Lee Photography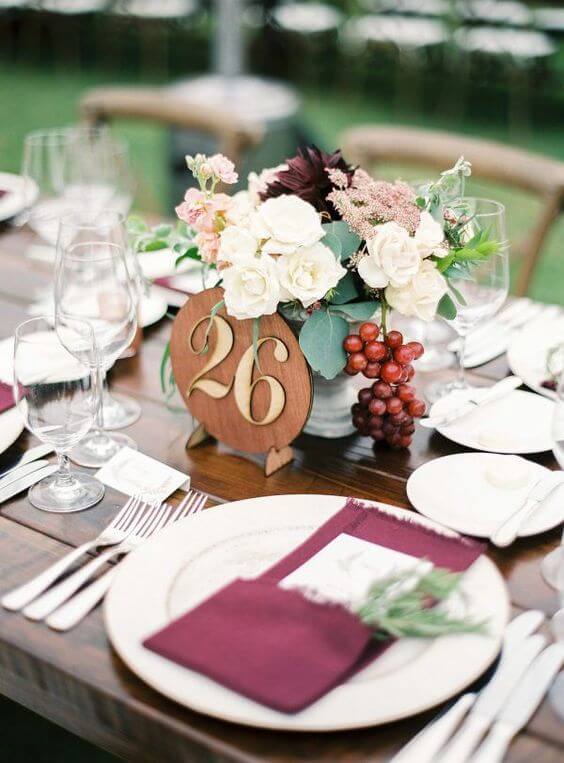 Photography: Thecablookfotolab Photography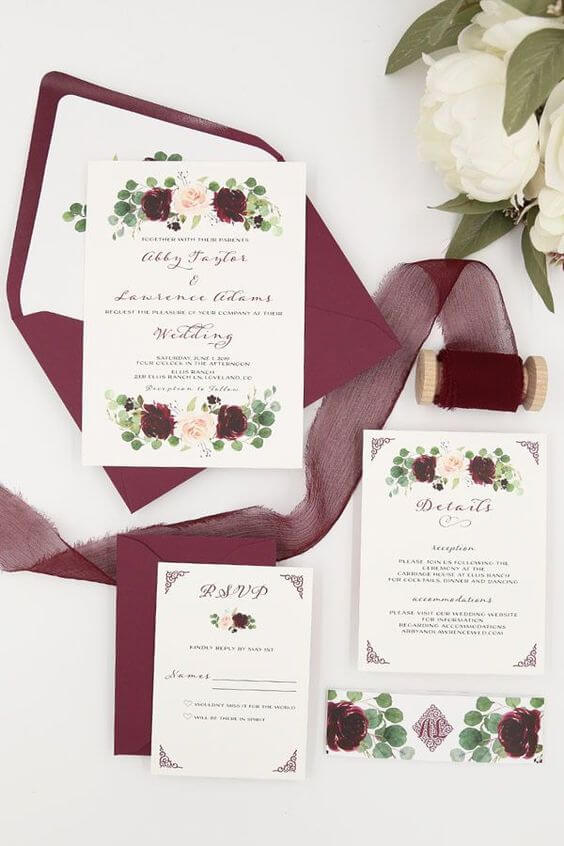 Via: LoveofCreating
Shop More Burgundy Bridesmaid Dresses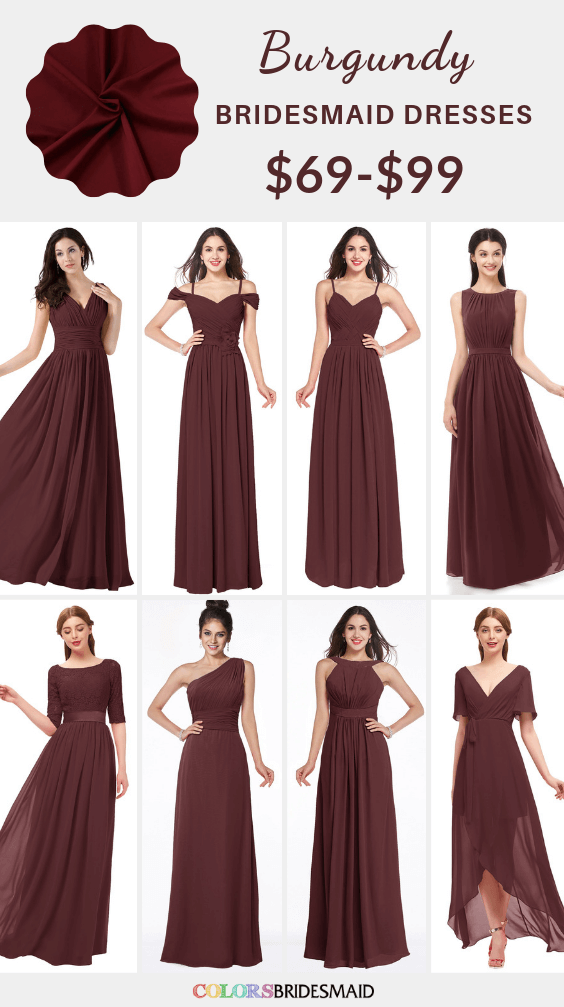 More Wedding Color Combos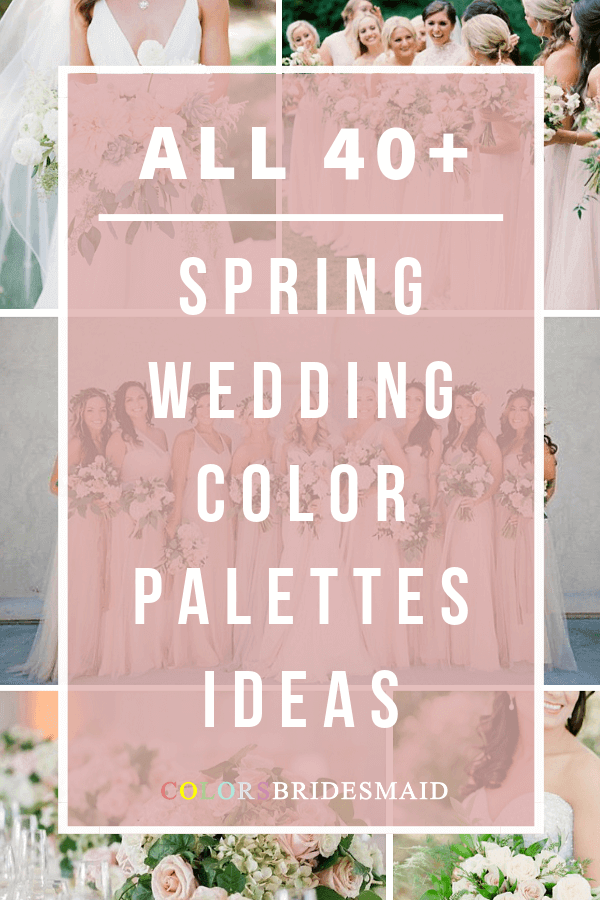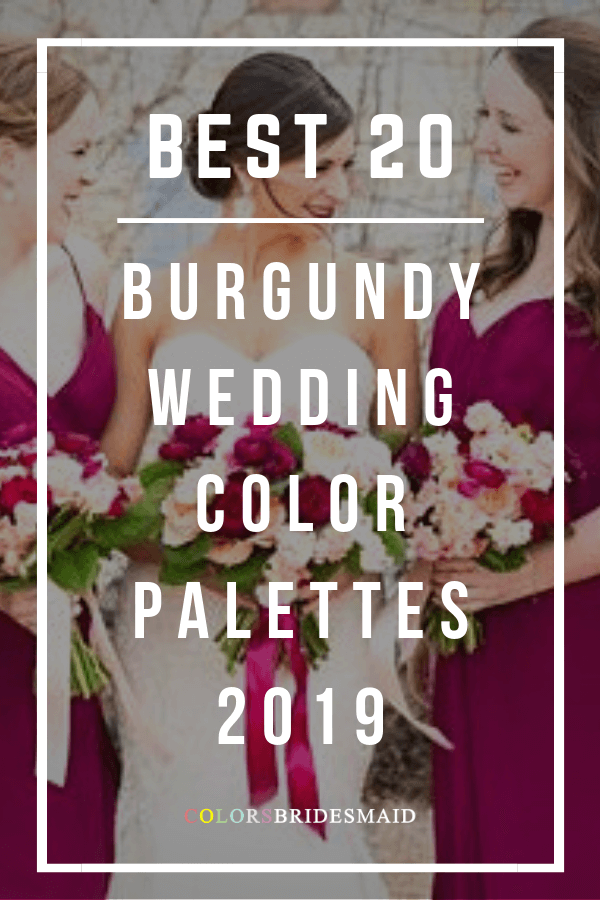 Burgundy Wedding Color Palettes
ColsBM Bridesmaid Dresses in 150+ Colors
Burgundy bridesmaid dresses are so classical and fashionable in burgundy and blush themed wedding. At Colorsbridesmaid.com, the bridesmaid dresses color are over 150 and you can find any color you want. Moreover, the Bridesmaid Dresses in 2019 are designed with the most trendy style with various fabric and length. You should never miss them!