If you especially like purple which is the typical fall wedding colors, you can choose its light hue of it, like lilac and lavender. And add white to the color scheme to make your wedding be romantic and pure. Not only let your bridesmaids in lavender dresses and lilac dresses, but also dress your flower girls in these two colors. Make full use of the colors in your wedding cakes, table runners, macaroons, ring as well as wedding direction sign or wedding welcome sign.
Photography: Rebecca Theresa Photography
Photography: Corina V. Photography
Shop More Lilac Bridesmaid Dresses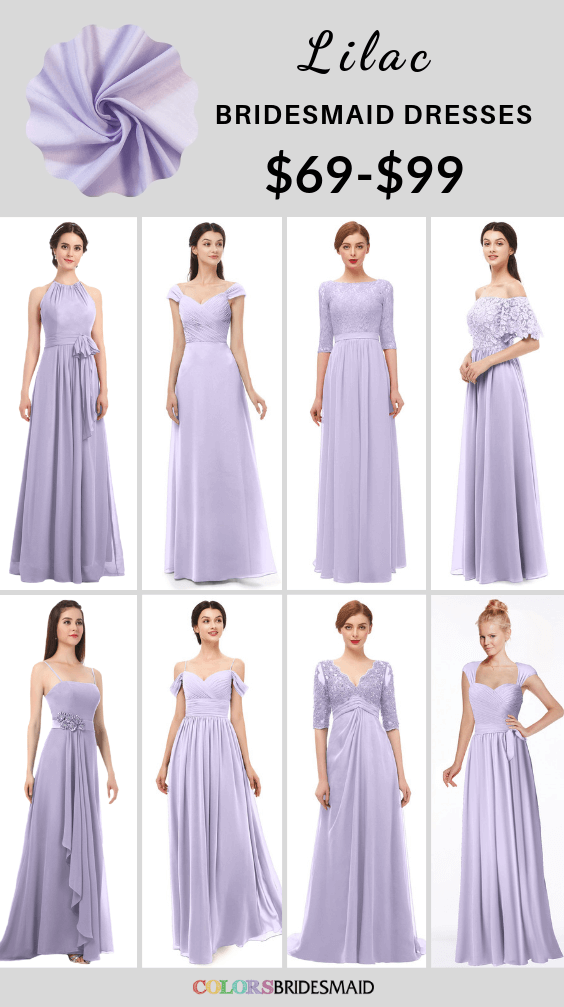 Shop More Lavender Bridesmaid Dresses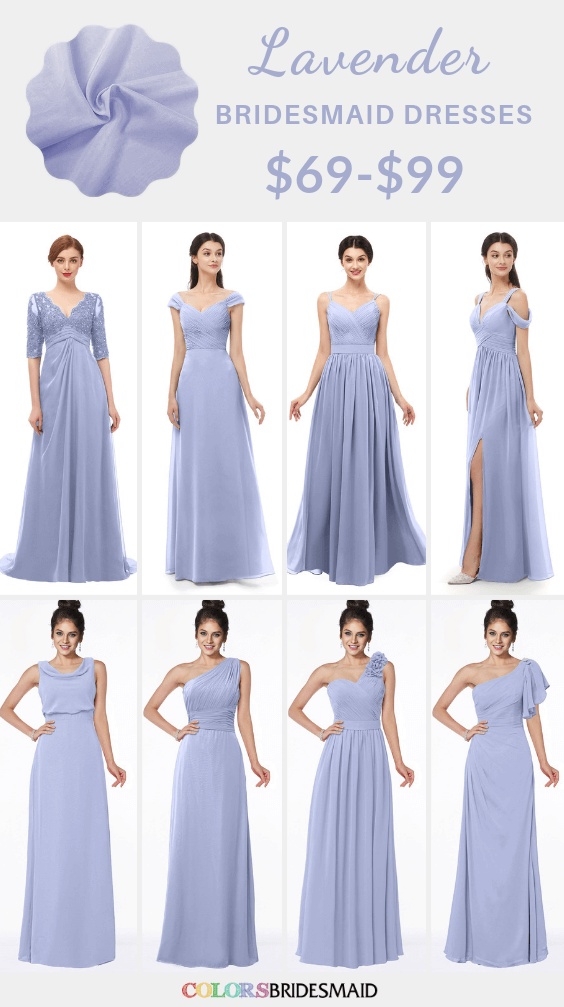 More Wedding Color Combos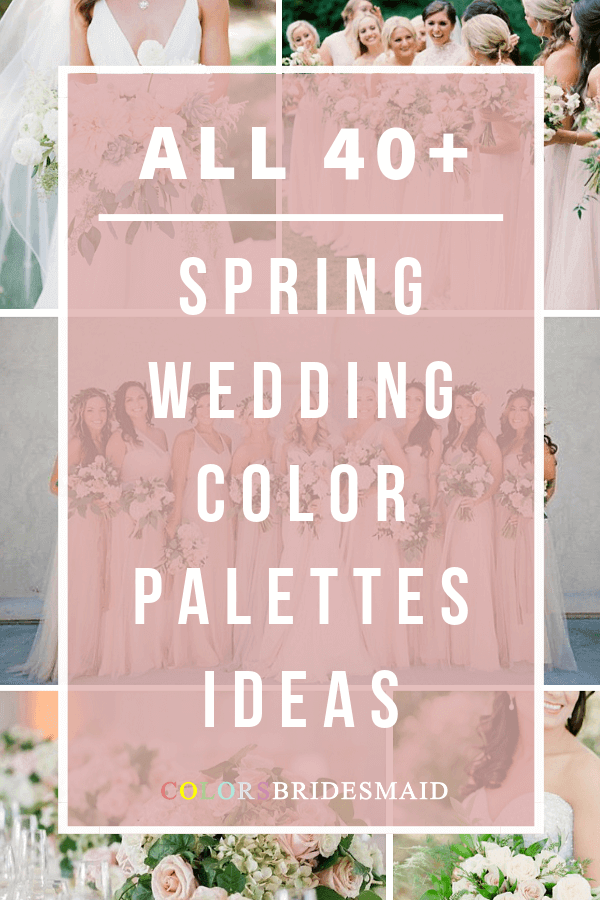 ColsBM Bridesmaid Dresses in 150+ Colors
Lilac and lavender color will still be great for spring weddings when they are paired with white color. Mix and match the two colors in your bridesmaid dresses. If you are in the stage of looking for dresses for your ladies, just come to Colorsbridesmaid.com for winter bridesmaid dresses! More than 150 colors and 600+ styles of bridesmaid dresses are provided which are custom made to flatter your figure. The affordable price of mostly under $100, excellent workmanship as well as professional customer service at Colorsbridesmaid.com will never disappoint you.