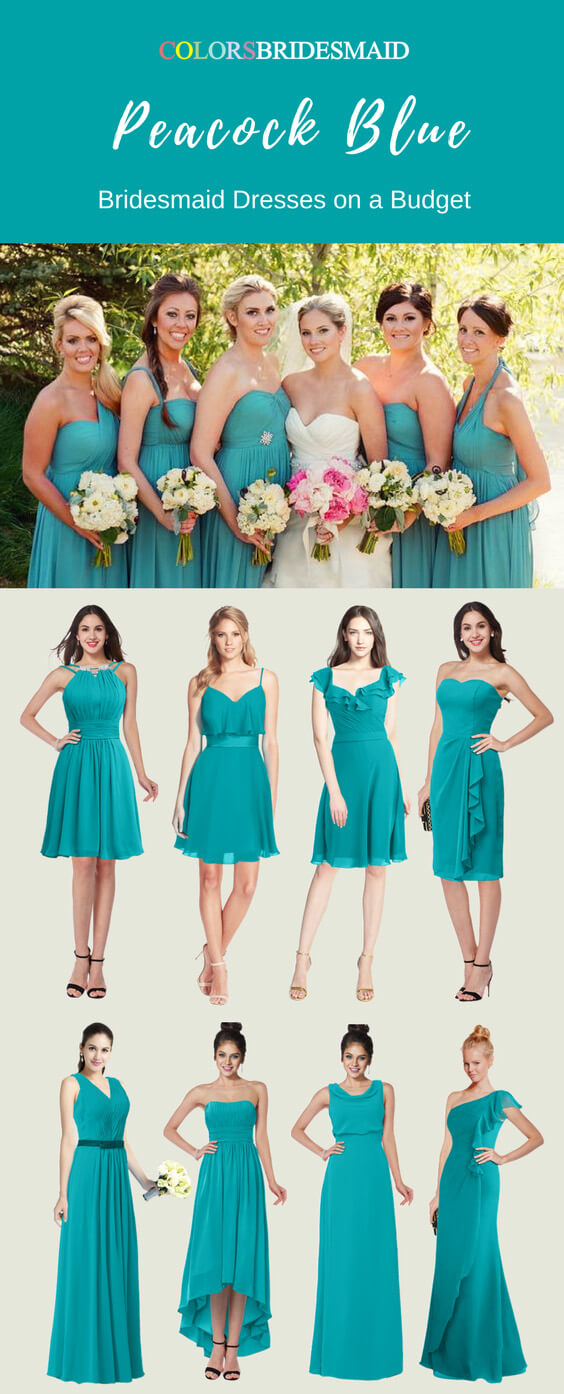 Peacock blue combines the blue and green color together and looks very beautiful. Bridesmaid dresses in peacock blue color are beautiful-looking no matter they are designed to strapless, asymmetric neckline, scoop neckline or wide neckline. You can find your favorite one.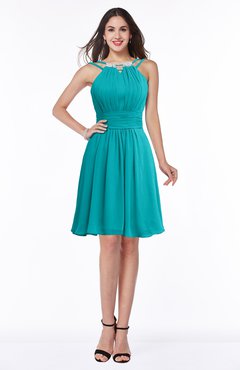 The knee length peacock blue bridesmaid dress with jewel neckline looks so beautiful and modern. It can be worn in other occasions. So versatile it is!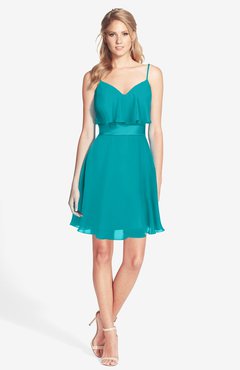 This short bridesmaid dresses in peacock blue cannot be more cute. The ruffles on the bodice part is really a good design to emphasis your breast. This style is especially suitable for girl without full breast.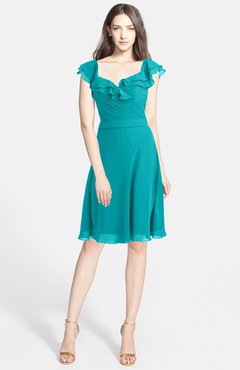 The wide square neckline designed into ruffles highlights this A-line chiffon short bridesmaid dress in peacock blue color.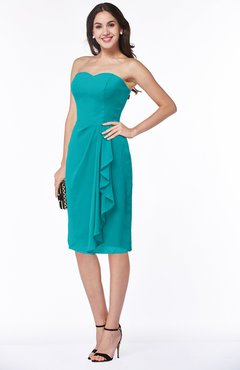 Want to be sexy and attractive? This strapless peacock blue short bridesmaid dress will be your best choice.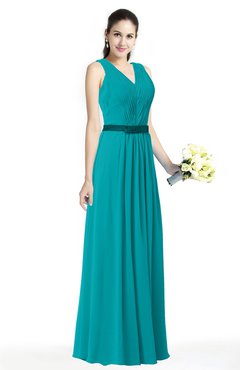 The long bridesmaid dress in peacock blue color is so elegant. The V-neckline, the pleats on the bodice part, the black sash and bow are great features of the dress.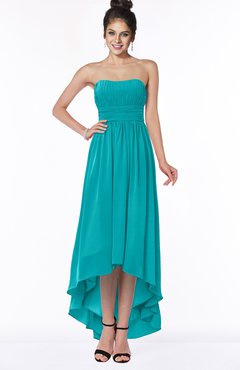 The peacock blue long bridesmaid dress is designed into hi-lo style, so unique and special. You will arouse people's attention at the wedding party.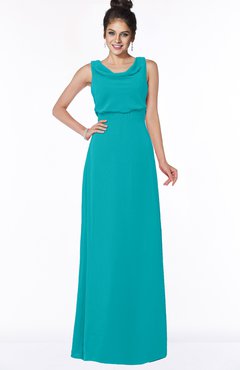 Being always mature and modest? The peacock blue floor length bridesmaid dress is suitable for you. The scoop neckline will give you a good chance to show off your charming collarbone.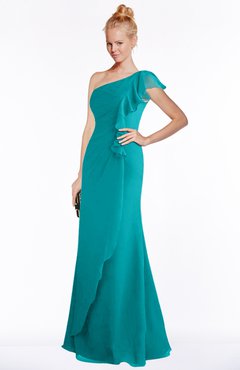 The one-shoulder peacock blue long bridesmaid dress is very gorgeous. The ruffles at the asymmetric short sleeve is so fascinating.
See More? Of Course!
Peacock Blue Bridesmaid Dresses