When paired with the pale hue of blush, emerald and gold wedding color palette will create an elegant, luxurious yet romantic wedding for you, which is especially great for weddings in spring. The bride in a white bridal gown with bridesmaids in emerald dresses and maid of honor in gold dresses surrounding you will look so stunning. Decorate your wedding table with blush flower centerpieces, emerald wedding tablecloth, and gold drinkware, use emerald blush and gold balloons to embellish the photo backdrop and print gold letters on the blush wedding invitations with emerald covers. everything is so perfect!
PHOTOGRAPHYAdam Barnes Fine Art Photography
PHOTOGRAPHYVID Studio
Via: Pinterest
Shop More Emerald Green Bridesmaid Dresses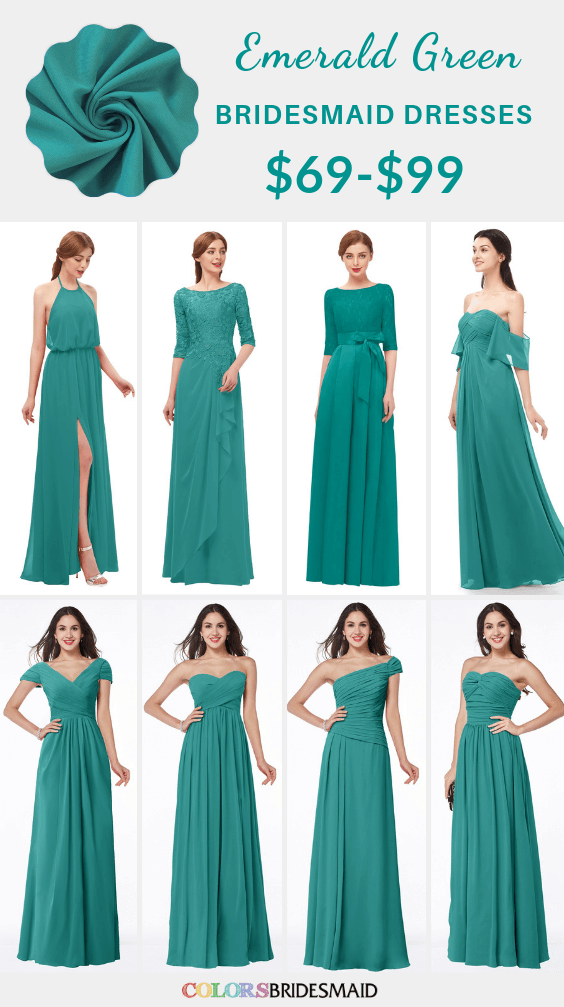 More Wedding Color Combos
Wedding Colors for All Seasons and Colors
Emerald Green Wedding Color Palettes Ideas
ColsBM Bridesmaid Dresses in 150+ Colors
Emerald, gold and blush wedding color combos will bring you an elegant and romantic wedding which is especially suitable for spring weddings. If you are picking the bridesmaid dresses for your girls, just come to Colorsbridesmaid.com where you can find more than 600+ style bridesmaid dresses in 150+ colors. All bridesmaid dresses can be custom-made to your size to flatter your figure. The affordable price of mostly under $100, excellent workmanship as well as professional customer service at Colorsbridesmaid.com will never disappoint you.