Yellow is bright and enthusiastic and it can well balance the calmness of dusty blue. This color palette will give you a fresh and optimistic wedding. It works very well at weddings in spring or summer. White and yellow flowers and greenery will be great in bouquets, centerpieces, and wedding arch décor. Bride in a white gown, bridesmaids in dusty blue dresses, and groomsmen in white shirts, dusty blue bowties and yellow corsages, all the leading persons in the bridal party look so harmonious. The bride can choose a pair of dusty blue point-toe high-heel shoes to match with the bridesmaids.
Photography: Olivia Reed Photo
Photography: Kali Photography
Shop More Dusty Blue Bridesmaid Dresses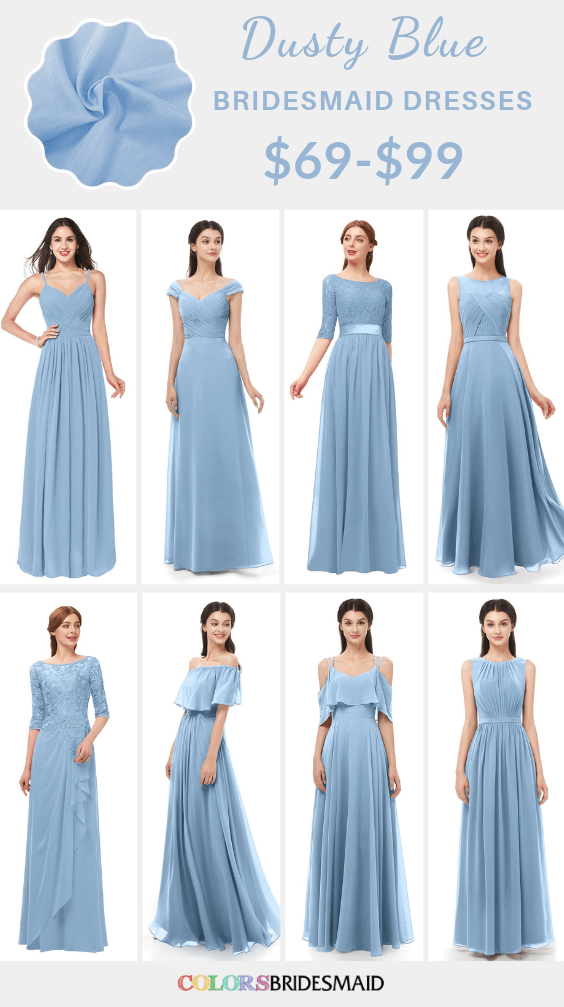 More Wedding Color Combos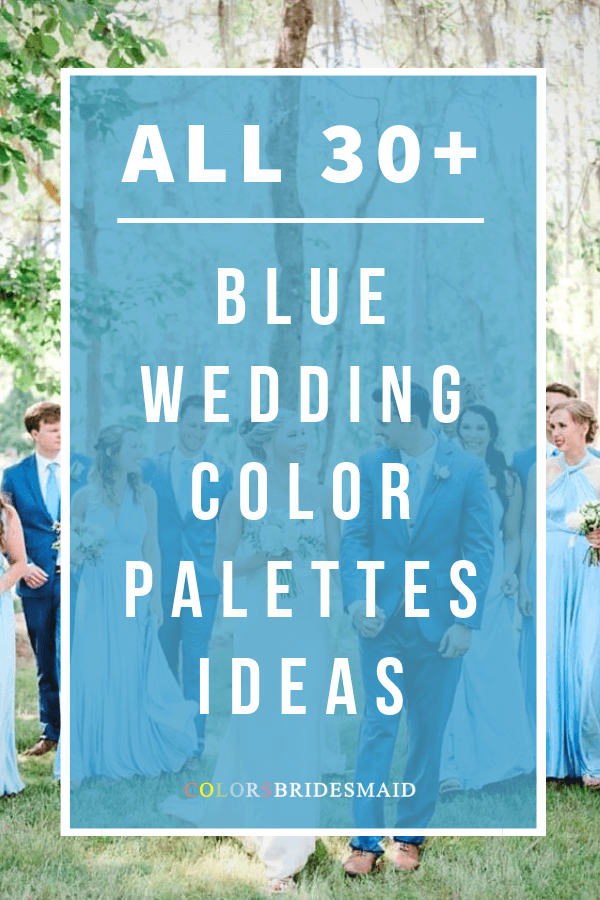 All Blue Wedding Color Palettes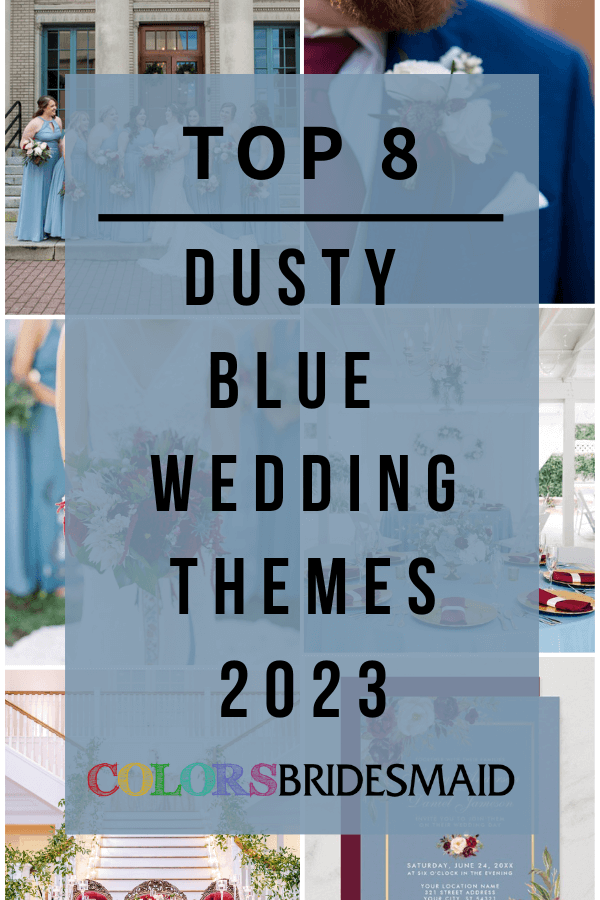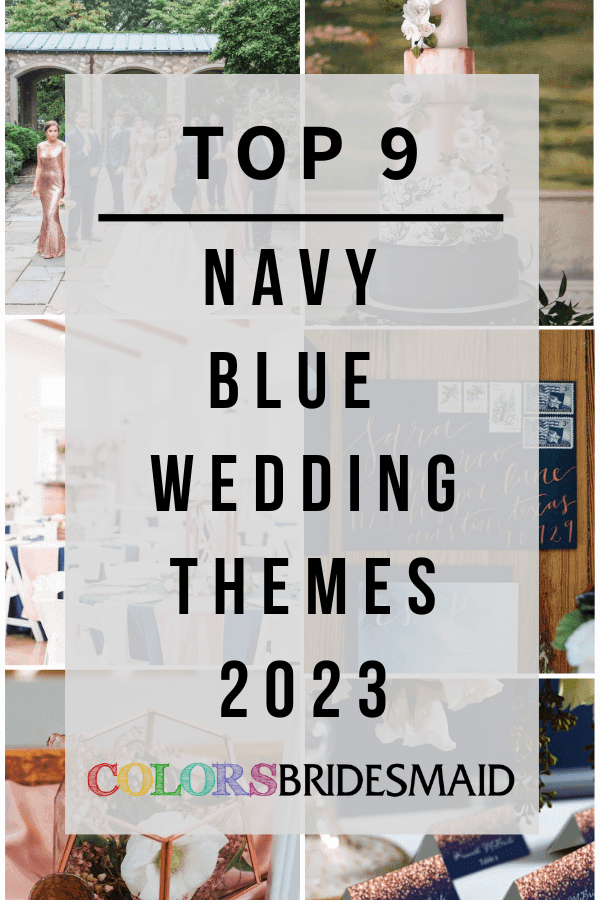 ColsBM Bridesmaid Dresses in 150+ Colors
Dusty blue and yellow are so soft, warm and chic that you can use this color palette in your dusty-blue-themed wedding in 2023. And dusty blue bridesmaid dresses are very flattering to the white bridal gown. Here at Colorsbridesmaid.com, you can find more than 600+ style bridesmaid dresses in 150+ colors. All bridesmaid dresses can be custom-made to your size to flatter your figure. The affordable price of mostly under $100, excellent workmanship as well as professional customer service at Colorsbridesmaid.com will never disappoint you.