Dusty blue with its romance and elegance appeal is very popular in recent years. Thinking of something blue for your event? You can choose dusty blue and blush pink since it is a very delicate and subtle combo perfect for nearly any wedding. Your fall weddings in 2023 will not be an exception. All flower décor such as bouquets, table centerpieces, and wedding cake décor can be blush pink roses, white roses, and greenery. If you choose dusty blue bridesmaid dresses for your ladies, you can let your Mr. Right wear a navy blue suit with a blush pink tie to reach a balance. The rings hidden in a blush rose will be so surprising!
Photography: Molly Lichten Photography
Photography: Brackney Photo Co.
Photography: Miotti Studio
Shop More Dusty Blue Bridesmaid Dresses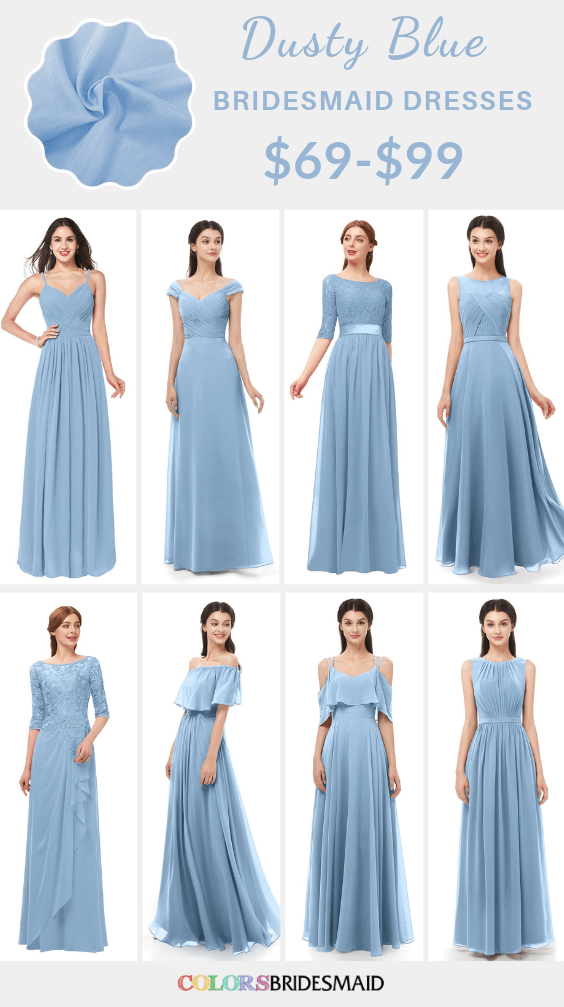 More Wedding Color Combos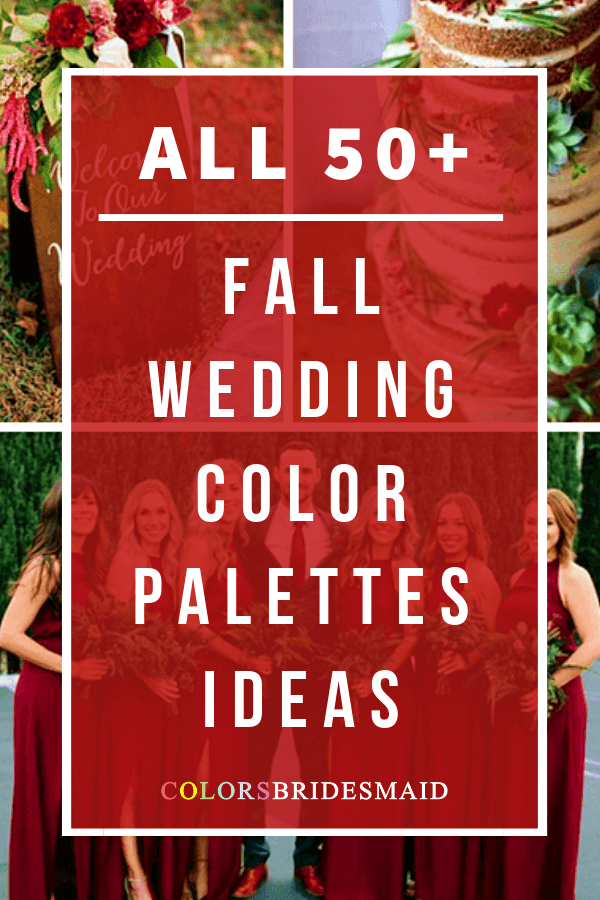 ColsBM Bridesmaid Dresses in 150+ Colors
Red and bold are bold and passionate wedding colors forfall weddings in 2023. Red bridesmaid dresses are always welcomed by brides and their ladies. Just go to Colorsbridesmaid.com if you want to choose bridesmaid dresses. They have more than 150 colors and 600+ styles of bridesmaid dresses. They are custom made to flatter your figure. The affordable price of mostly under $100, excellent workmanship as well as professional customer service at Colorsbridesmaid.com will never disappoint you.