In weddings, if burgundy is elegant and fashionable, then surely pink is romantic standing for love and devotion. These are the two popular colors in weddings. We have introduced 10 Popular Burgundy Fall Wedding Colors Combos in our previous post, today we will detail pink.
Pink is girls' love and it's a wonderful wedding color. Also different shades of pink give a completely different feel for your big day. Enjoy the following 9 pretties pink colors and pick a perfect one for your wedding. Moreover, we would like to give those who are indecisive on the wedding colors some guidiance through our post Wedding Colors in All Seasons and Colors.
Today, couples are gravitating towards a more muted shade of dusty rose. The color gives an enchanting touch to the whole wedding. Pair it with soft neutrals and metallic accents for depth and visual interest. You must be amazed by more inspirations in dusty rose wedding after you click on the image below!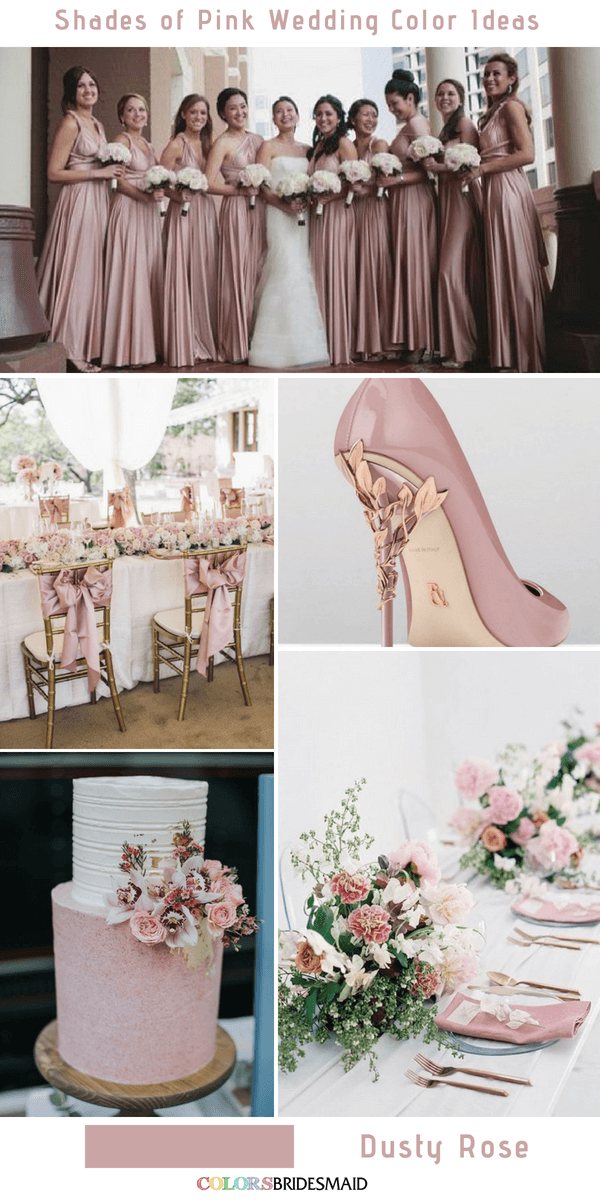 Blush Pink Wedding
Blush pink is the most sweet fairy tale and romantic wedding color. The wedding decoration of the tender color makes everything of beautiful and lovely!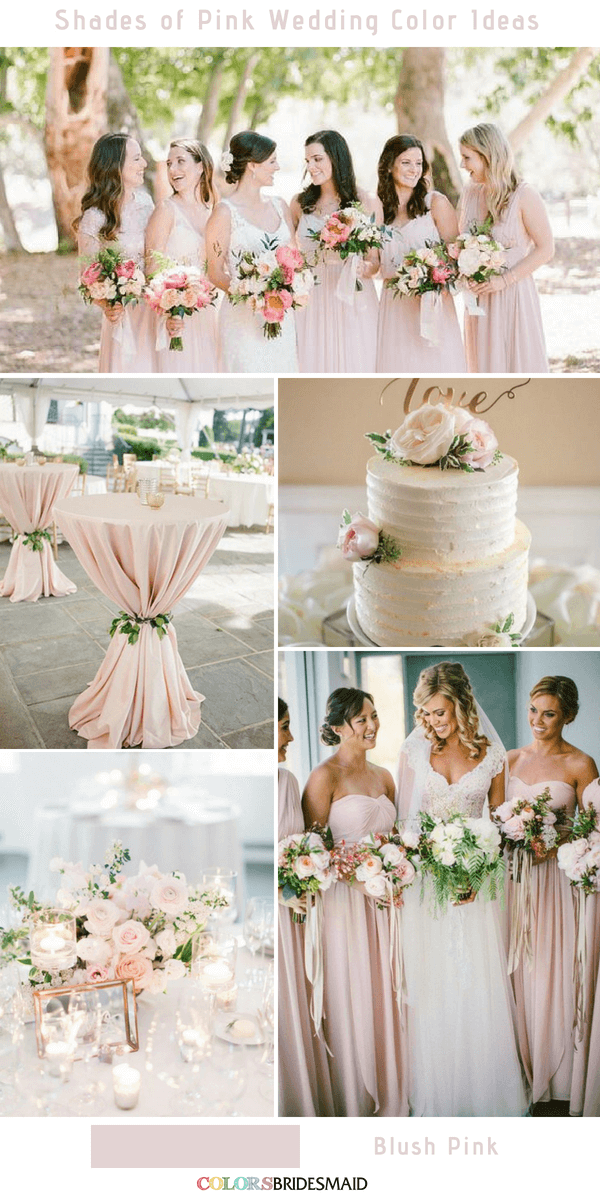 Guava Pink Wedding
Guava pink is a deliciously, warm pink that brings youthful energy, brightness and freshness to your wedding. Check the palette below for inspirations.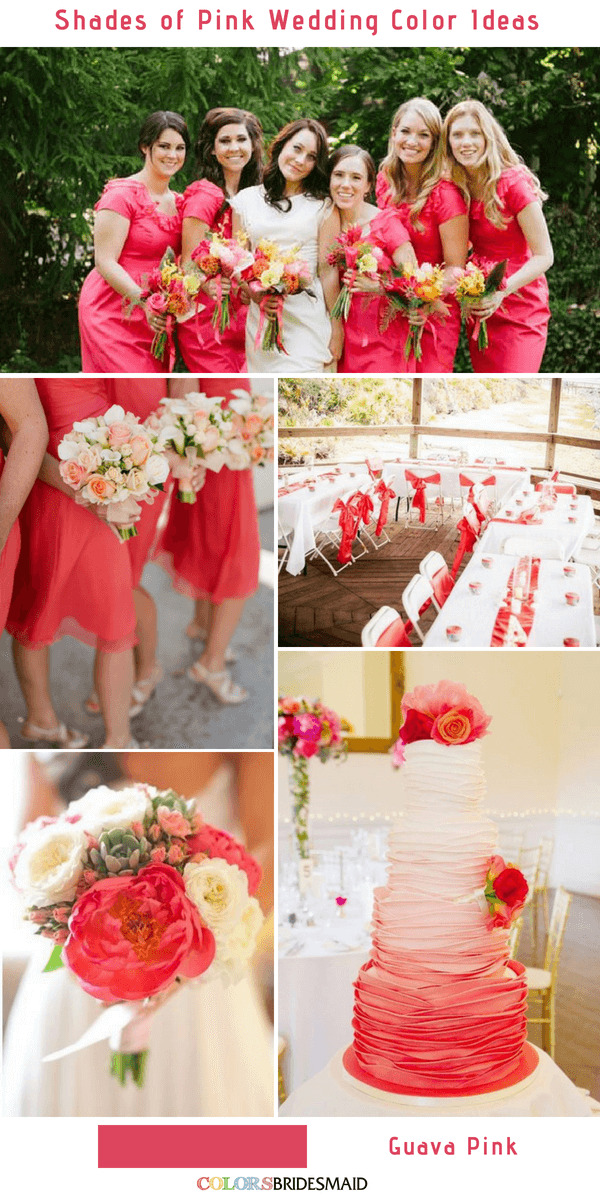 Salmon Pink Wedding
Salmon pink, a feminine color without being too bright or too pink, is perfect to any rustic wedding, and salmon look beautiful on everyone so it is a great choice for your bridesmaids dresses!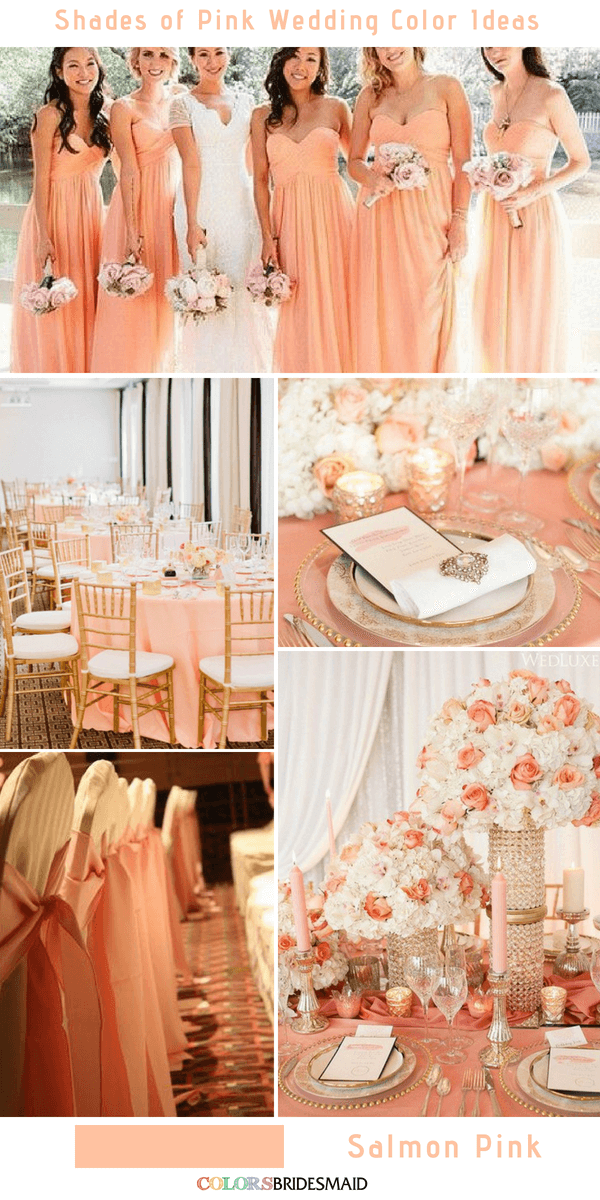 Pink Wedding
There is no limit to the ways in which you can use pink in your wedding. Wedding cakes, bridesmaid dresses, wedding favors or bouquets will be available in pink.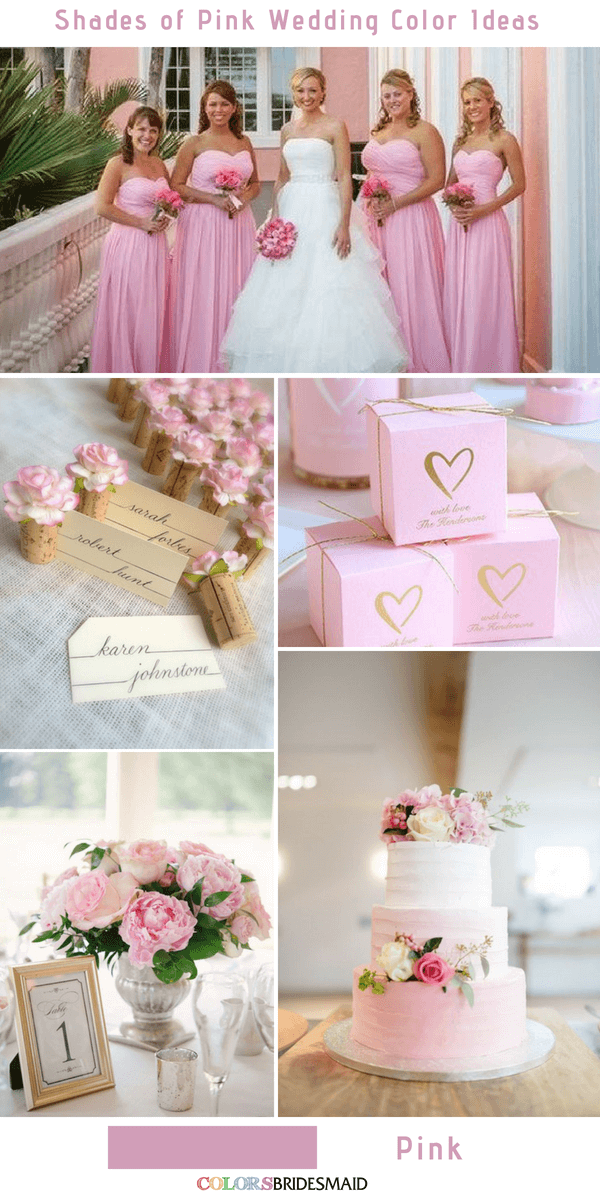 Coral Pink Wedding
Coral pink is a little darker in color with more red undertones. It's a gorgeous wedding color for any season especially outdoor summer venues with its natural sunset blush.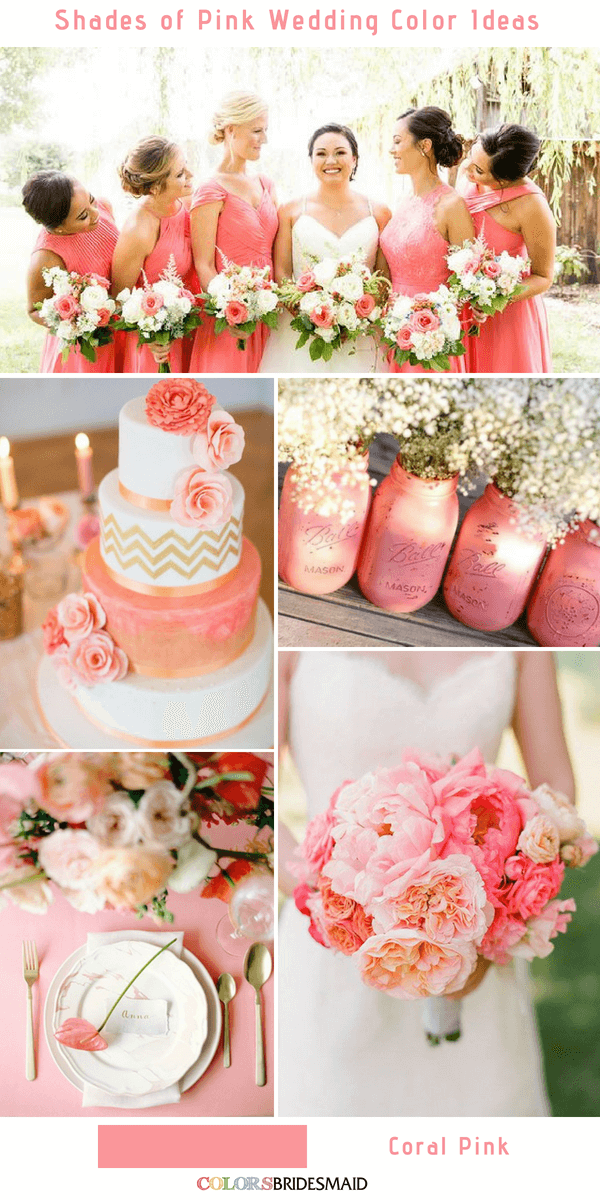 Peach Pink Wedding
Peach pink is the perfect balance of warm and cool and allows for perfect matched within your wedding decors.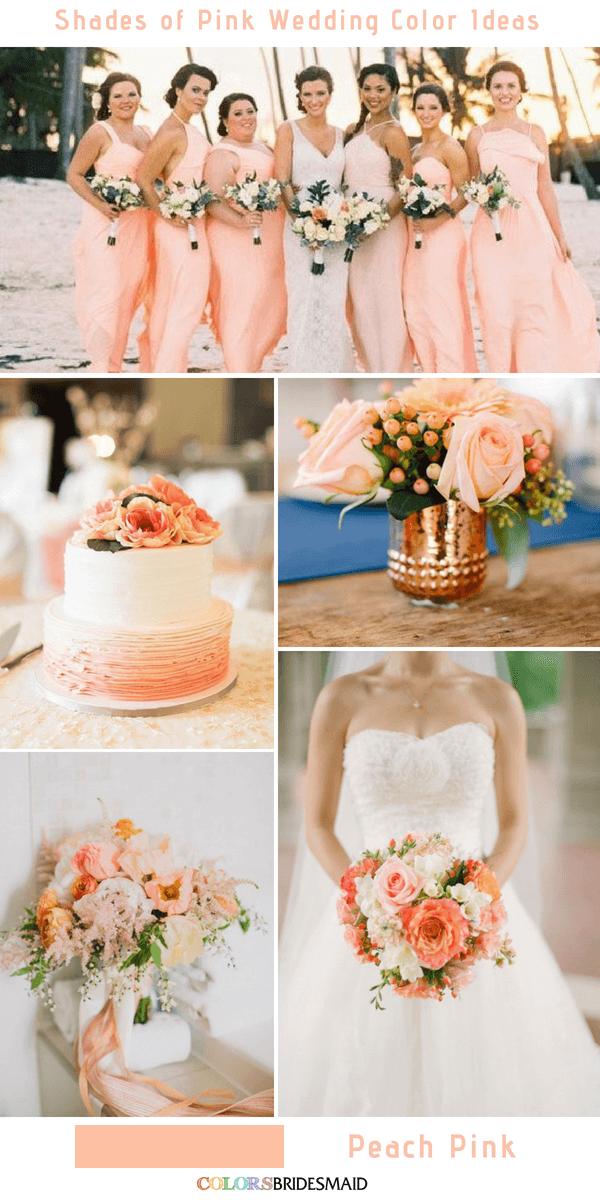 Rose Pink Wedding
Delightfully subtle, rose pink is warm and gives a hot and refreshing feel to the whole wedding. Take it try!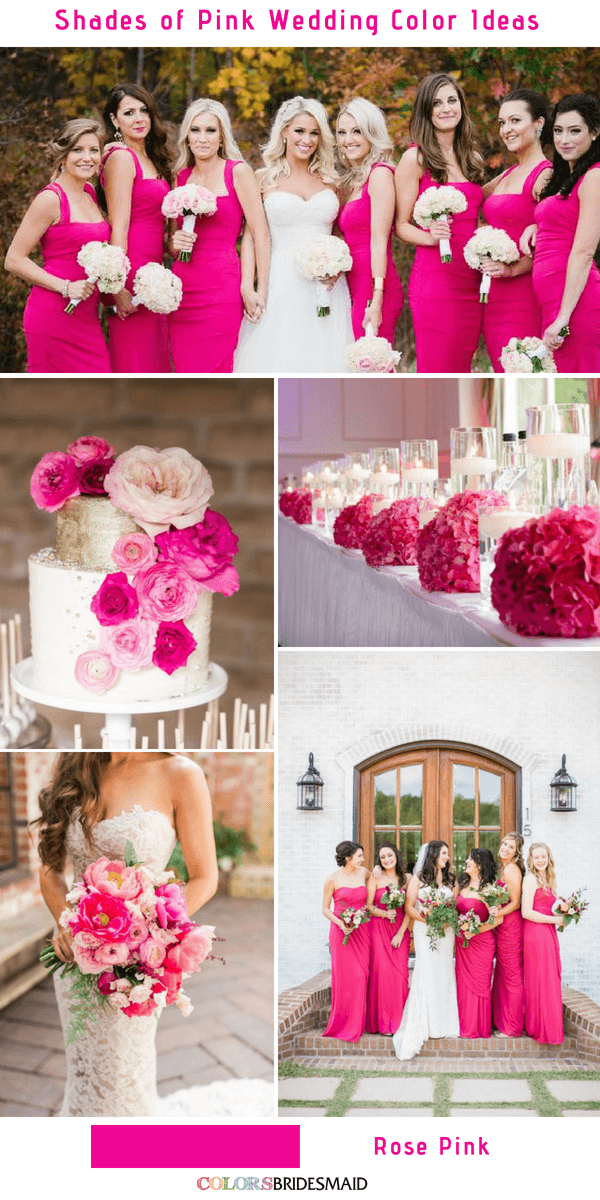 Raspberry Pink Wedding
Beautiful for any season, raspberry pink, also called "cabaret color" is a fun and festive color perfect for the celebration that is your wedding day for your bridesmaids to other decorations.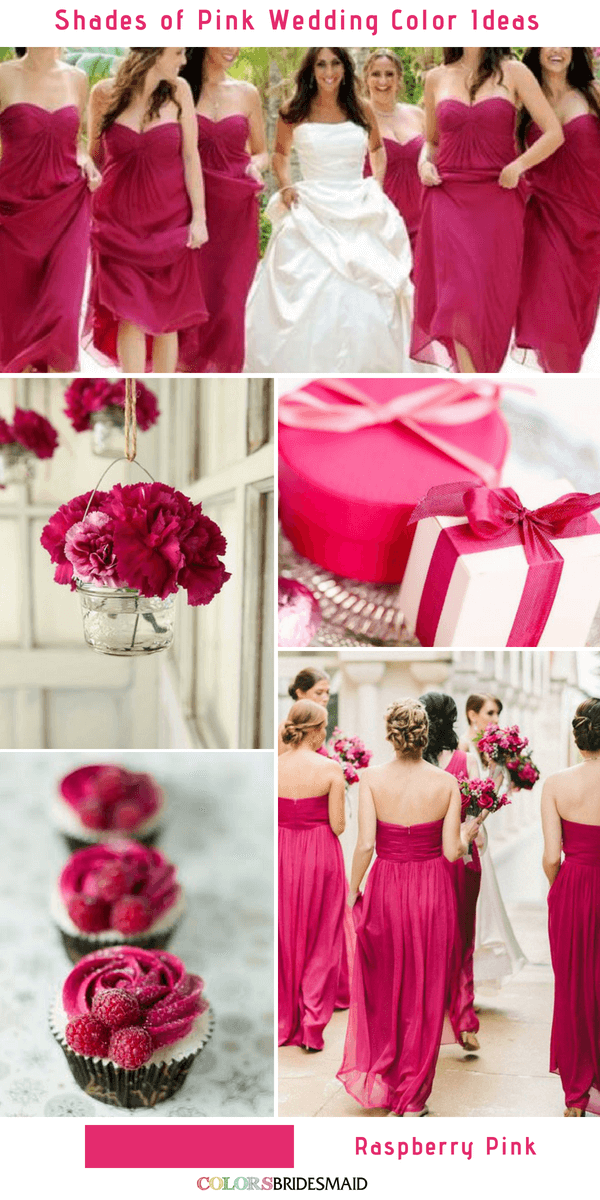 More Wedding Color Combos
ColsBM Bridesmaid Dresses in 150+ Colors
Pink is a large color family with so many color shades and you can dress your bridesmaids in different shades of pink. At Colorsbridesmaid.com, the color can as much as 150. You can always find the color that you want here. Moreover, the styles surpass 500 and prices are mostly under 100 which are very attractive to customers. The great quality will be guaranteed.