Wedding flowers plays a key role in your wedding color scheme. For spring wedding 2019, the most popular colors may be shades of purple, peach, maroon and dusty rose etc.. Here we've got the most popular spring wedding flowers for 2019. Check the flowers combos and get some inspirations for your spring wedding. If your wedding will be held in other seasons, we also prepared some information for you on this post Wedding Colors in All Seasons and Colors. You will never worry to find suitable wedding colors!
Berry Wedding Flowers
Berry flowers is a perfect match to the spring green. Berry bouquets, berry flowers decoration on cakes and berry centerpieces will be pretty. You can also dress your girls in burgundy bridesmaid dresses which matches berry bouquets great.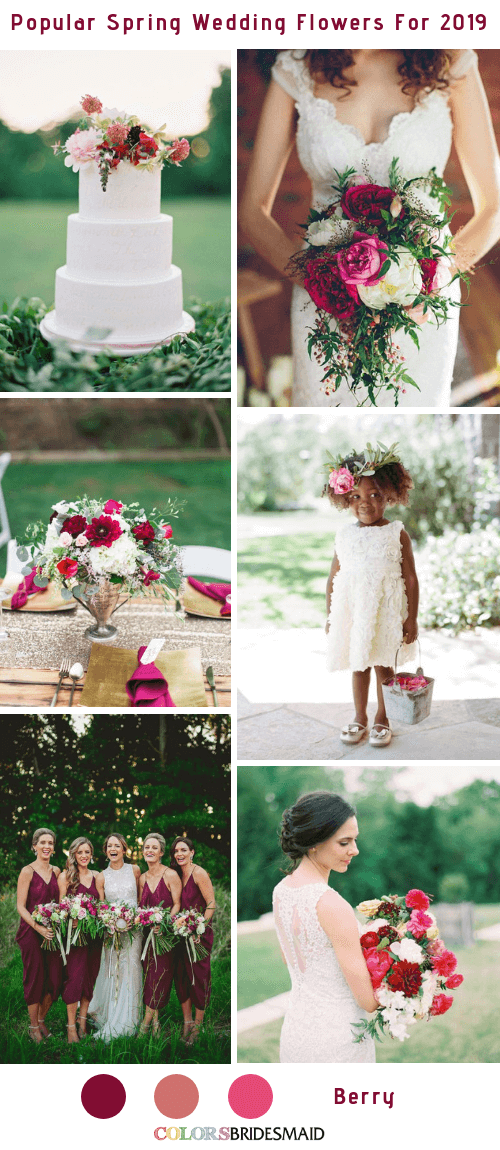 Orange Wedding Flowers
Orange flowers is your great choice to add brightness to your spring wedding. You can choose some kind of small flowers which matches spring more perfectly.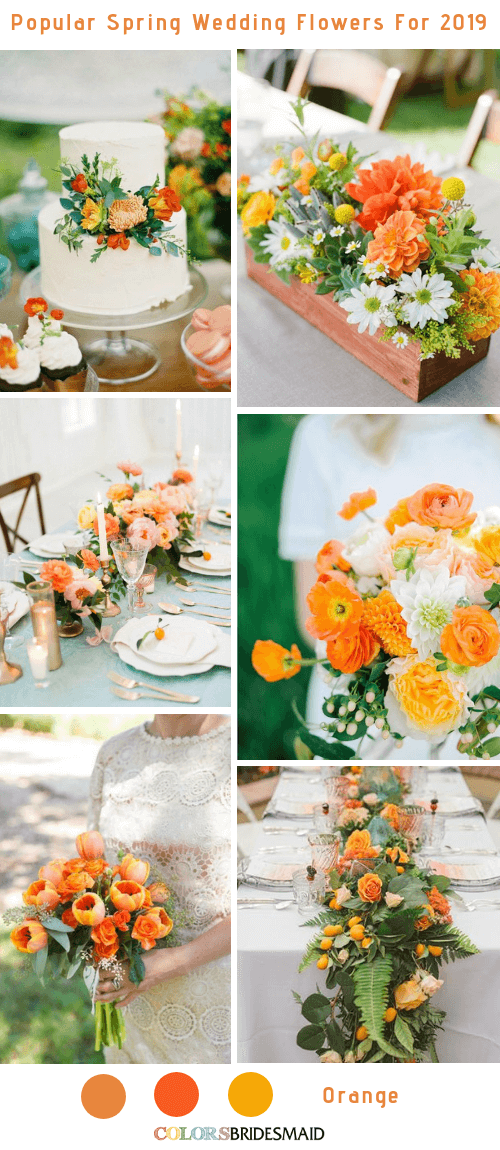 Lavender Wedding Flowers
Lavender is a popular color in 2019. You can decorate your wedding with lavender or lavender color flowers. Also dress your girls in lavender bridesmaid dresses.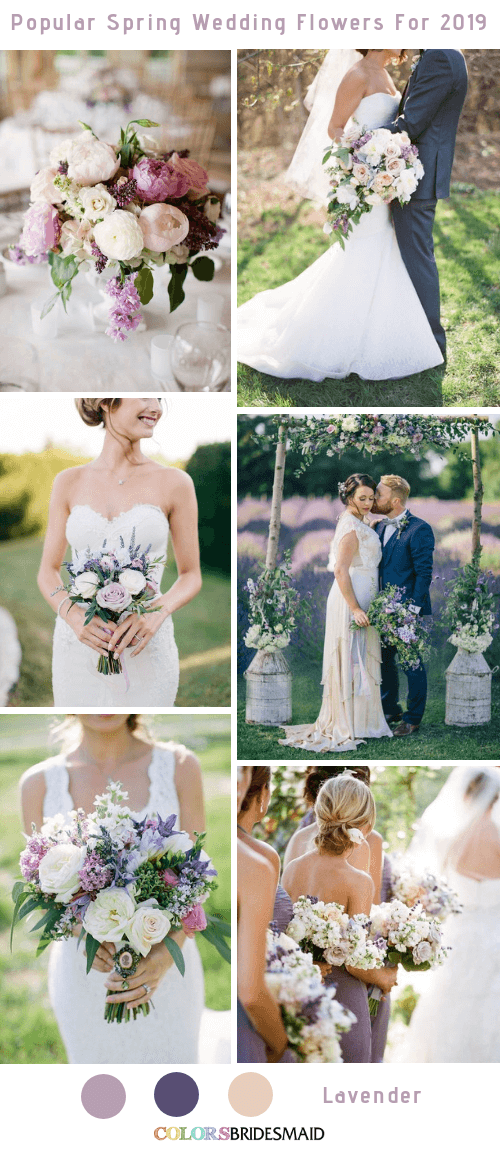 Maroon Wedding Flowers
Maroon color always conveys freshness and happiness. Try it for your spring wedding 2019 and you'll never disappointed.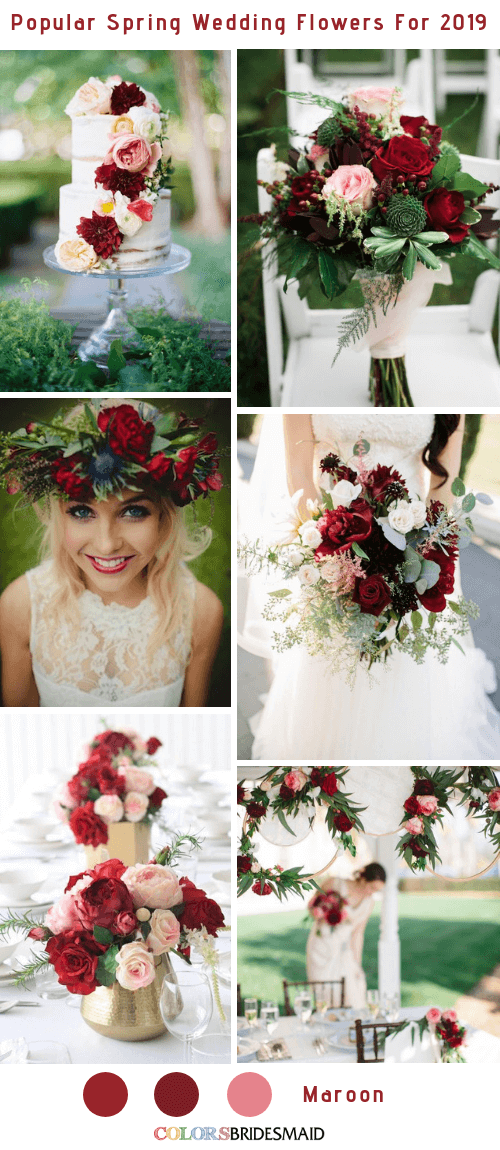 Peach Wedding Flowers
Peach is a popular color used in spring or summer wedding. Girls in peach bridesmaid dresses with peach bouquet is a great scene for spring wedding. Check the image below to get some inspirations.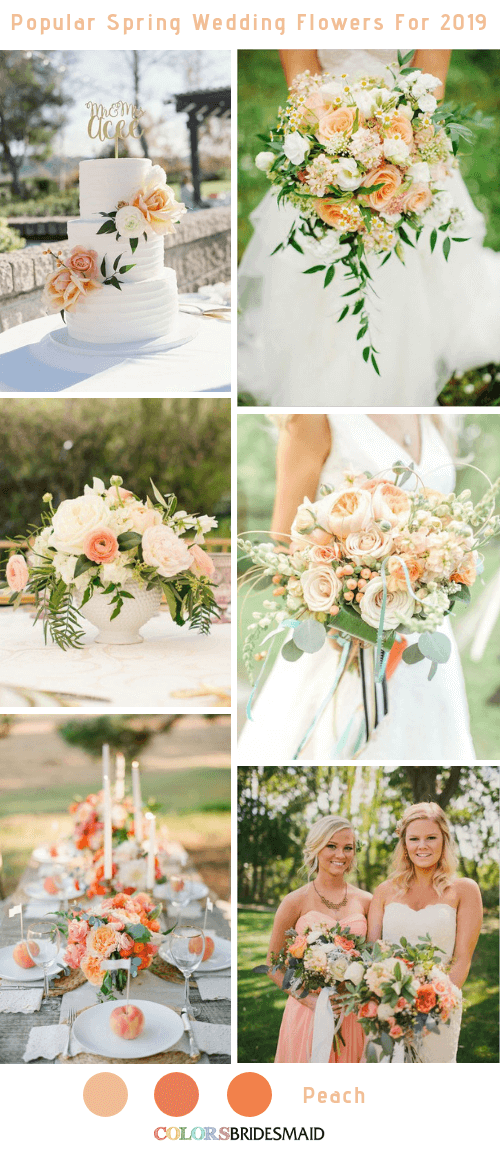 Mauve Wedding Flowers
Mauve, soft and warm, is a perfect color choice for spring or fall wedding. Dress your girls in mauve bridesmaid dresses and decorate your whole wedding with mauve flowers. It will be gorgeous.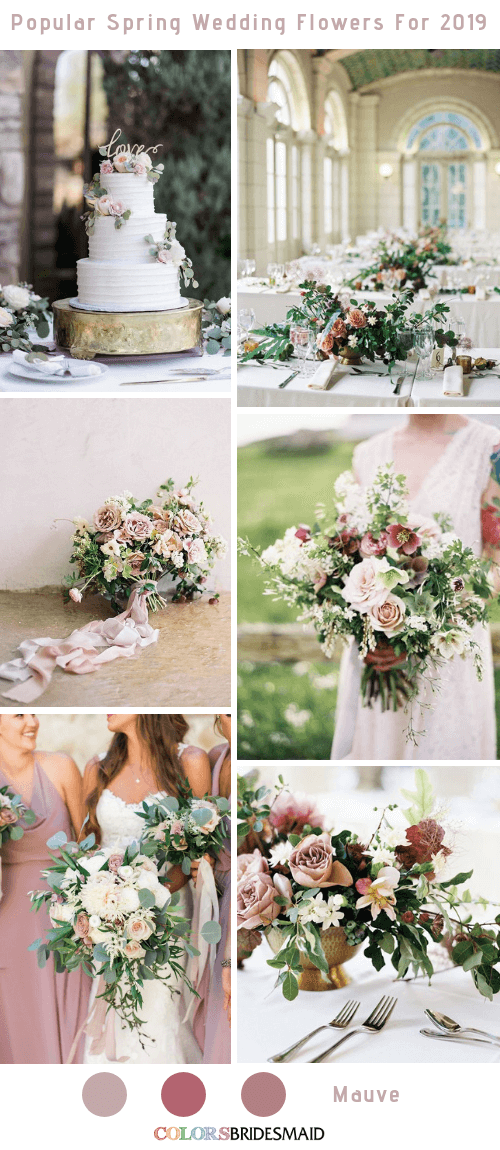 Purple Wedding Flowers
Purple, bright and warm, will be your favorite in 2019. Use different shades of purple flowers to decorate your wedding. Purple bridesmaid dresses will also be a great choice.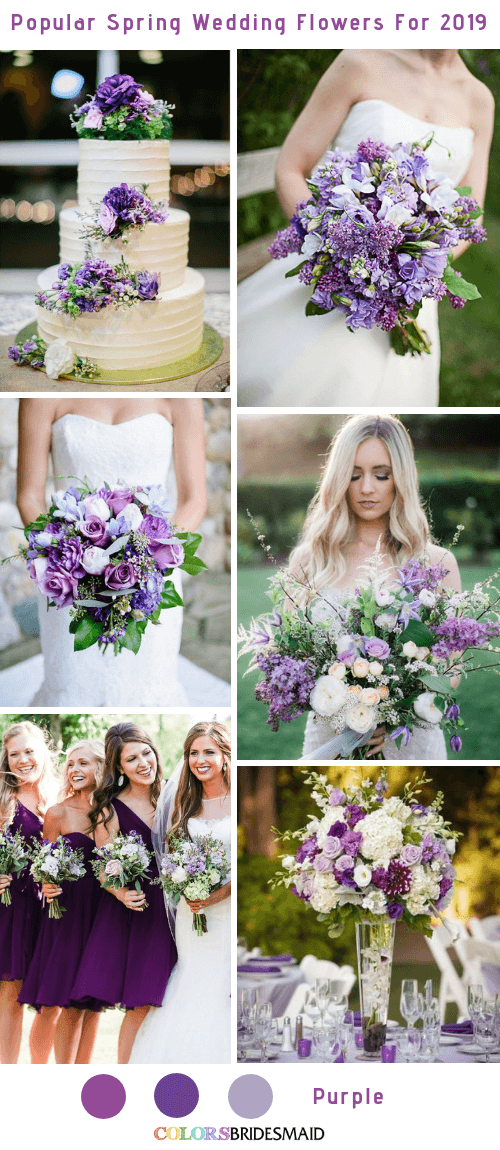 Blush Wedding Flowers
Blush is never out of date for weddings, especially popular in spring or summer wedding. Wedding cakes with blush flowers, blush centerpieces, blush bridesmaid dresses and blush bouquets will be your love.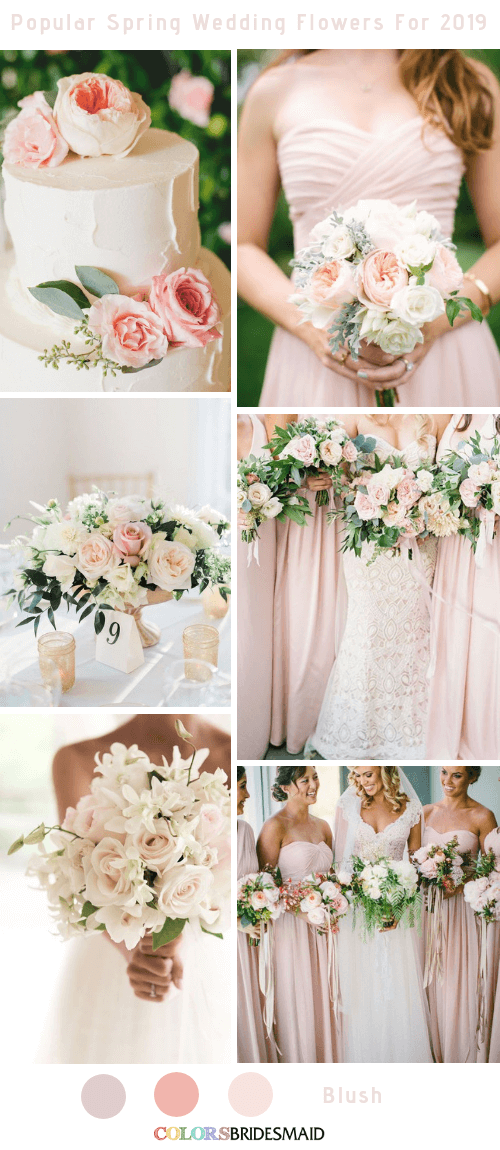 More Wedding Color Combos
ColsBM Bridesmaid Dresses in 150+ Colors
It will be wonderful to decorate your spring wedding in 2019 with the popular flowers above and dress your girls with the trendy Bridesmaid Dresses 2019 if you are always pursuing for fashion. At Colorsbridesmaid.com, the bridesmaid dresses have 150+ colors for you to choose. Additionally, the custom-made 500+ styles will make your girls charming and affordable price ( under 100) will never break their bank out!